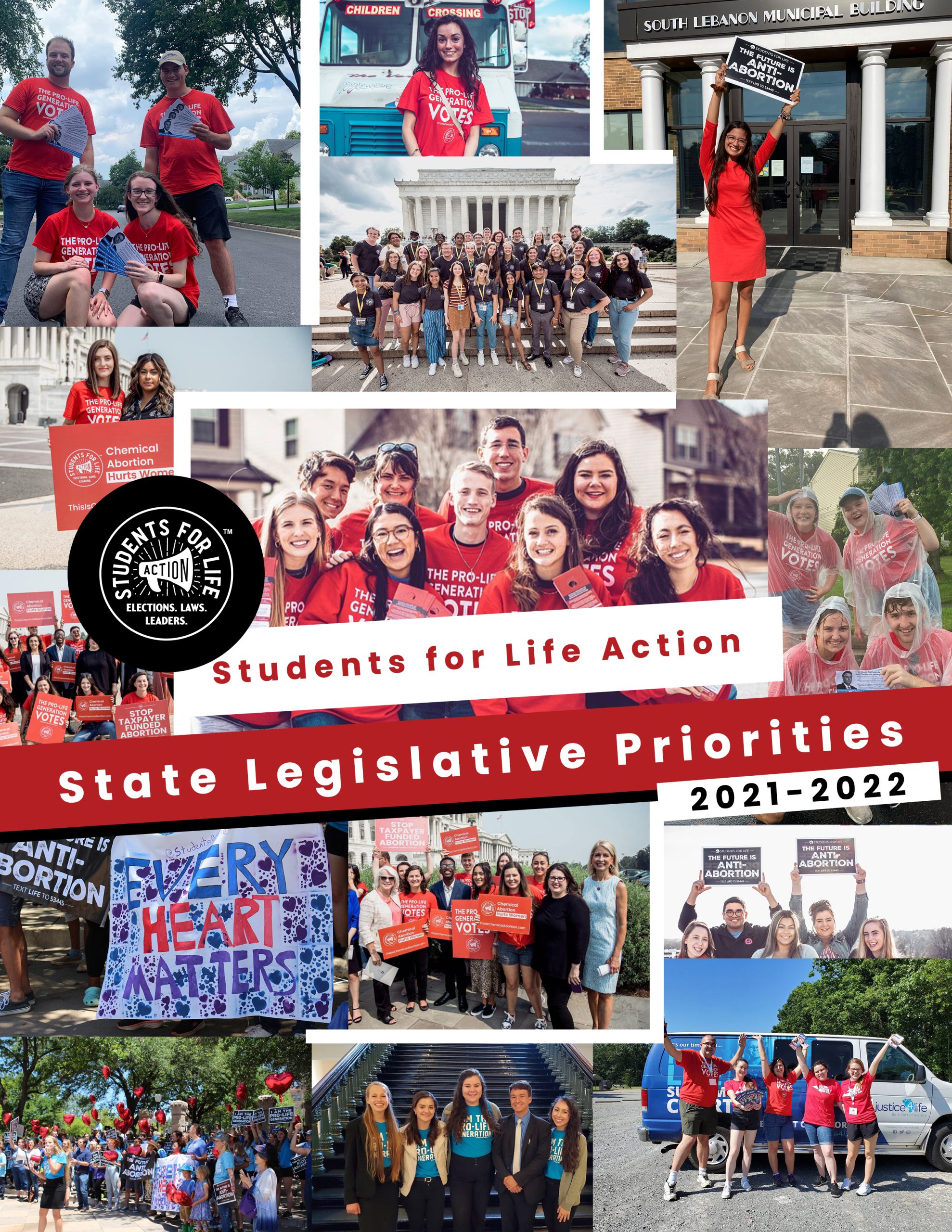 October 11, 2021
Join Students for Life Action for a State Legislator Webinar
Students for Life of America, Students for Life Action's sister organization is the largest pro-life youth organization in the United States and we're preparing to mobilize our army of nearly 1,300 student groups at high schools, home school co-ops, colleges, and medical and law schools to prepare for a Post-Roe America.
These students know the horrific truth about abortion.
That's why our students dedicate their free time to engage in public policy defending life in law, educate their peers on campus about voting pro-life first, and engage in issue discussion with members in their communities by informing fellow citizens on where their elected officials stand on the issue of life.
And there has never been a better opportunity in the pro-life movement to defend the preborn than now.
Earlier this year, the Guttmacher Institute (Planned Parenthood's research arm) said that 2021 was the "worse legislative year" for the abortion industry.
And that was before Texas' Heartbeat Law went into effect and before the Supreme Court announced they'd hear Dobbs v. Jackson, a crucial case taking a hammer to Roe v. Wade next summer.
So, it's easy to see why our army of students are biting at the chomps to mobilize in support of hard-hitting legislation to defend life and make 2022 an even worse year for the abortion industry.
That's why I'm inviting you to sign up for Students for Life Action's upcoming webinar on Tuesday, November 16th at 6:00 PM EST exclusive to legislators with helpful resources to help you abolish abortion in your state.
This webinar will give you:
The latest polling information on abortion
Information about how Students for Life Action can help support pro-life legislation
Important Post-Roe America goals you should consider for abolishing abortion in your state
Talking points to defend the pro-life position and the importance of challenging Roe now
Sample legislation*
Sign up here: Webinar Registration – Zoom.