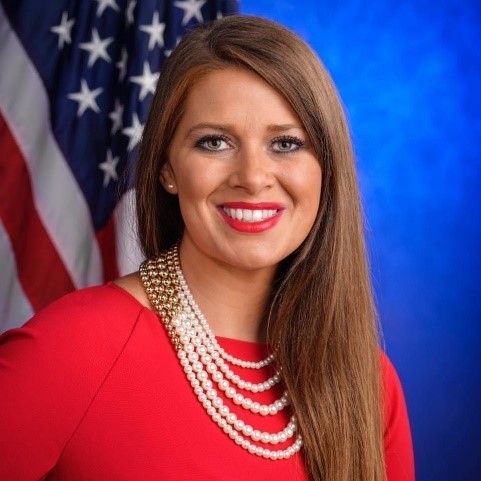 CHRISTINA HAGAN-NEMETH
Vice President of Strategic Advancement
Christina Hagan-Nemeth grew up in Alliance, Ohio and graduated from Malone University after studying Business Administration.
While Christina has always been pro-life, it was in the State Legislature that she became most convicted in picking up and carrying the torch for the preborn. She was contemplating carrying the Heartbeat Bill when she heard the story of an abortion survivor firsthand and knew she could no longer remain anywhere close to neutral. Growing up with foster brothers and sisters and being raised in her Christian Faith, it has become clear that God has placed this calling on her life from a very young age and has ordered her steps for this purpose accordingly.
While Christina was not involved with Students for Life as a student, she became a Board member upon completing her eight years of service in Ohio's Legislature.
Christina has been featured in Forbes 30 under 30, Fox News, Tucker Carlson, Breitbart, CNN's American Woman Documentary, and has spoken at Fortune's Most Powerful Women Summit, Women's Leadership Panels at the Republican National Convention, Ohio's Electoral College as Chair and many other engagements.
Christina currently resides in Alliance, Ohio and serves the Pro-Life Generation as Students for Life Action's VP of Strategic Advancement. This role is primarily responsible for partner relation management and growth, fund development and SFLAction's federal legislative program. Additionally, the VP of Strategic Advancement serves as a spokesperson for media as well as on-the ground in Washington, D.C. and at state capitals deemed a high priority in a post-Roe America.
Christina can be contacted at [email protected].