Help Students for Life Action to Make a Difference for Life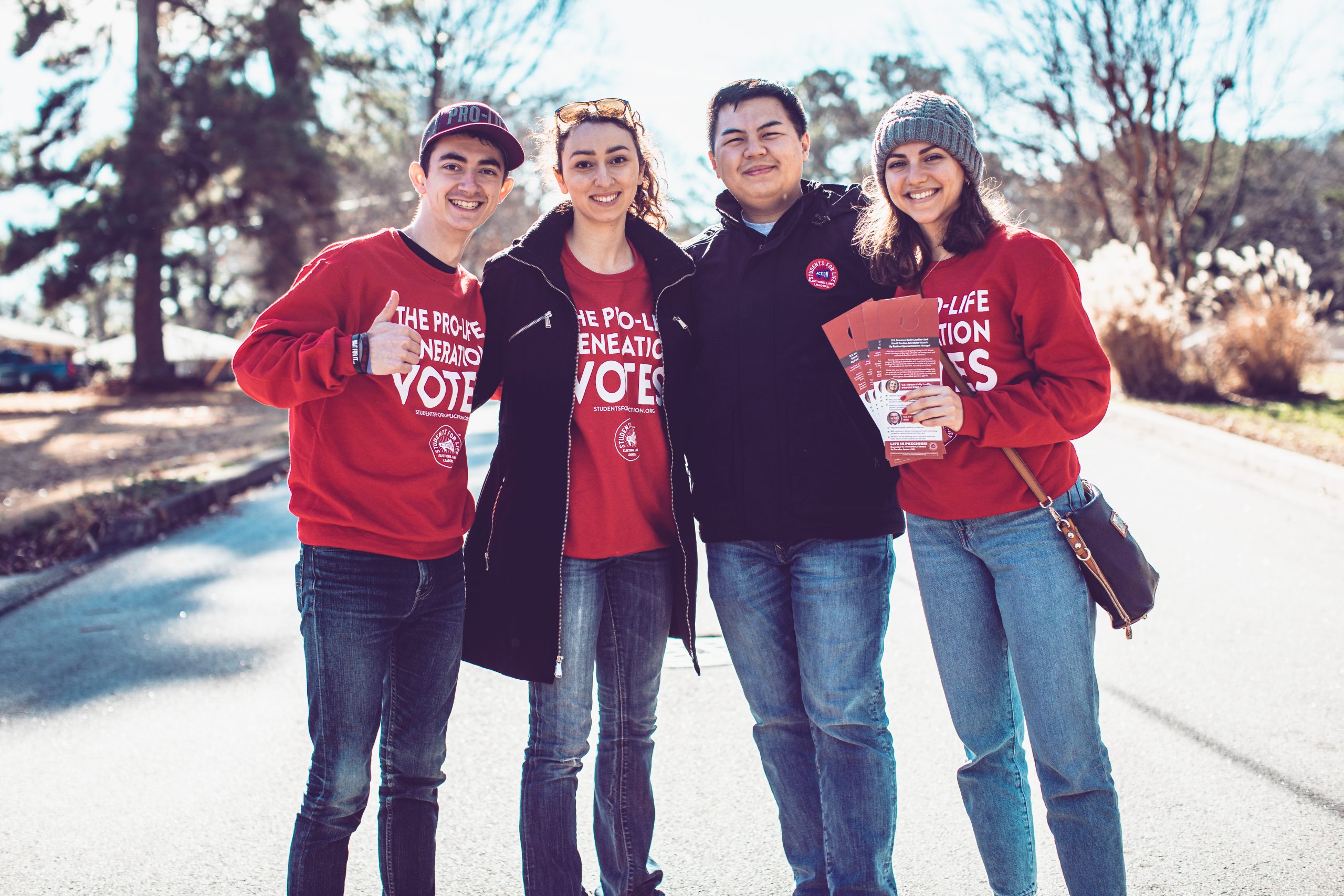 Students for Life Action hosts activism trips throughout the year to make a difference for LIFE! We are fanning out in key states to highlight pro-life candidates and expose pro-abortion ones in our Post-Roe America. For voters and constituents, knowledge is power – and many simply need to be informed about where their candidates stand on the human rights issue of our day.
Our election and legislative efforts include door-to-door canvassing, personal text messages, and phone calls to spotlight pro-life champions and expose pro-abortion politicians and candidates, regardless of their party affiliation.
Why Join Us?
Join an SFLAction Activism Trip to make history, make memories, and make a real difference for preborn babies in your state. Knocking doors is the single most effective voter education tool we have – and our Activism Trips are not your ordinary door knocking trips. Knocking doors for LIFE can make a difference in this general election – the first one taking place in a Post-Roe America.
A post-Roe nation is a massive opportunity for the pro-life movement. Sign up as an individual or group and we will contact you as we engage in legislative and election opportunities in key areas. All you need is to say yes. Pro-life activists LIKE YOU are the best equipped to advocate for life at the doors!
The following is an interest form. This is neither a firm commitment from you nor a guarantee you will be selected to join one of our activism trips.  
Please note that only students over 18 years old may join us for multi-day trips with an overnight stay, but students under 18 are welcome to knock with us during the day if they are local! Keep your eyes open for other opportunities to make a difference from afar (via phone banking and sending text messages).
Thank you for joining our fight to protect the preborn and abolish abortion state by state.