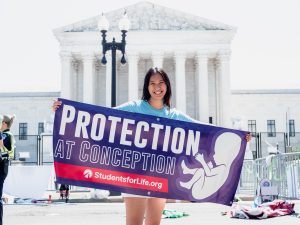 Wisconsin's radical pro-abortion Governor, Tony Evers, signed an executive order calling the State Legislature into a special session on June 22nd, directing them to overturn the state's existing protections for preborn babies.
Pro-life leadership of the House and Senate must be urged to stand for the preborn and end this politically- motivated session immediately.
Wisconsin's Senate Majority Leader, Devin LeMahieu, issued a strong statement declaring the truth that "abortion is not health care" the day the session was called.  Senate leadership has publicly vowed to protect the preborn by ending the special session of the Senate immediately after starting it, but they will be under enormous pressure from pro-abortion forces to cave and allow the session to continue.
House Speaker Robin Vos is on record being in favor of watering down the pre-existing pro-life law.  He especially needs to hear pro-lifers will not stand for this betrayal and be encouraged to follow the lead of the State Senate to faithfully support the pro-life movement and end the House session immediately.
Pro-life voices must make sure we are contacting these elected officials to encourage them to stand with their pro-life constituents and hold the line against pro-abortion political pressure.  Please take a moment to contact legislative leadership today!
Now is a critical moment in Wisconsin. What we do now will potentially save pro-life laws that will save many babies once Roe v. Wade is reversed.
So please, take one moment to fill out our form.  It will generate an email to the leadership of both the House and Senate who can work to prevent overturning the state's pro-life protections.