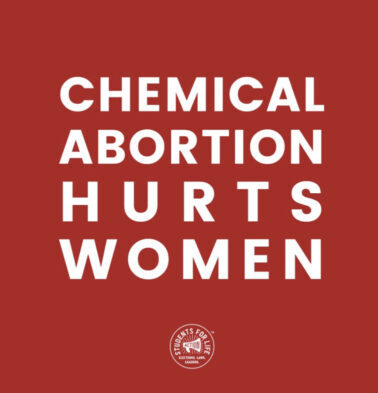 December 22, 2022
Tell Congress: Oppose Democrats' Sneaky Chemical Abortion Scheme!

While most Americans are preparing for the final days before Christmas, the radical Abortion Lobby and their lame duck allies in Congress have launched a last second attack on both states' rights as well as the preborn babies by passing H. RES. 1434 in the U.S. House. If passed, it would block all commonsense state laws protecting the preborn and women from the harmful effects of Chemical Abortion Pills by cementing the power of the FDA to fully deregulate Chemical Abortion Pills.
Backed by virtually every House Democrat, Rep. Mondaire Jones' (D-NY) bill attempts to empower the FDA to act against the voters of states that have added commonsense regulations against Chemical Abortion Pills that can result in injury, infertility, and even death for mothers, empower abusers to act against women's knowledge or consent, and has the capacity to harm the environment.
Even more extreme, the resolution attempts to empower an already run-away Department of Justice, currently jailing peaceful pro-life protestors, to block every state pro-life law in a post-Roe America.
That's why it's crucial your U.S. Senators hear from pro-life citizens like you right away. The Abortion Lobby must not get away with this sneak attack on preborn babies' lives.
So please, take just 5 seconds to email your Senators and urge them to vote "no" using this form.
After emailing your Senators, please share this page with your pro-life community members!