Students for Life Action is the leading student-centered organization advocating for life-protecting laws in Congress and in state houses across the country.
Students for Life Action is proudly anti-abortion and is working to abolish abortion through legislative and political grassroots efforts.
In the 2020 election, Students for Life Action volunteers knocked on 187,504 doors in 13 states, recruited over 1000 students, made 523,022 phone calls, and sent 2.18 million text messages to voters, encouraging them to Vote Pro-Life First. Voters elected pro-life champions like MT Governor Greg Gianforte and TX US Representative Chip Roy to name a few. Despite the pro-abortion narrative, voters actually elected a record of pro-life candidates pledging to protect the preborn represent them in D.C. and state capitols across the country.
In the 2022 elections, Students for Life Action plans to recruit 200 student volunteers to knock on over 150,000 doors and make 1 million phone calls & personal text messages as part of our National #VoteProLifeFirst issue discussion & mobilization campaign.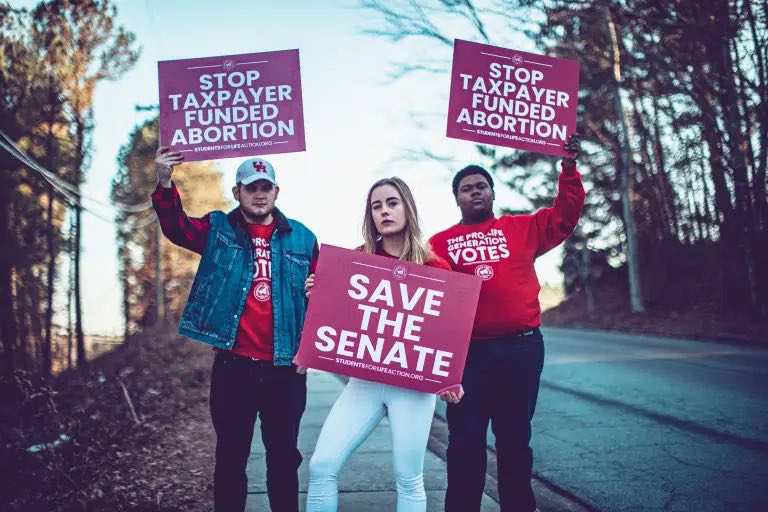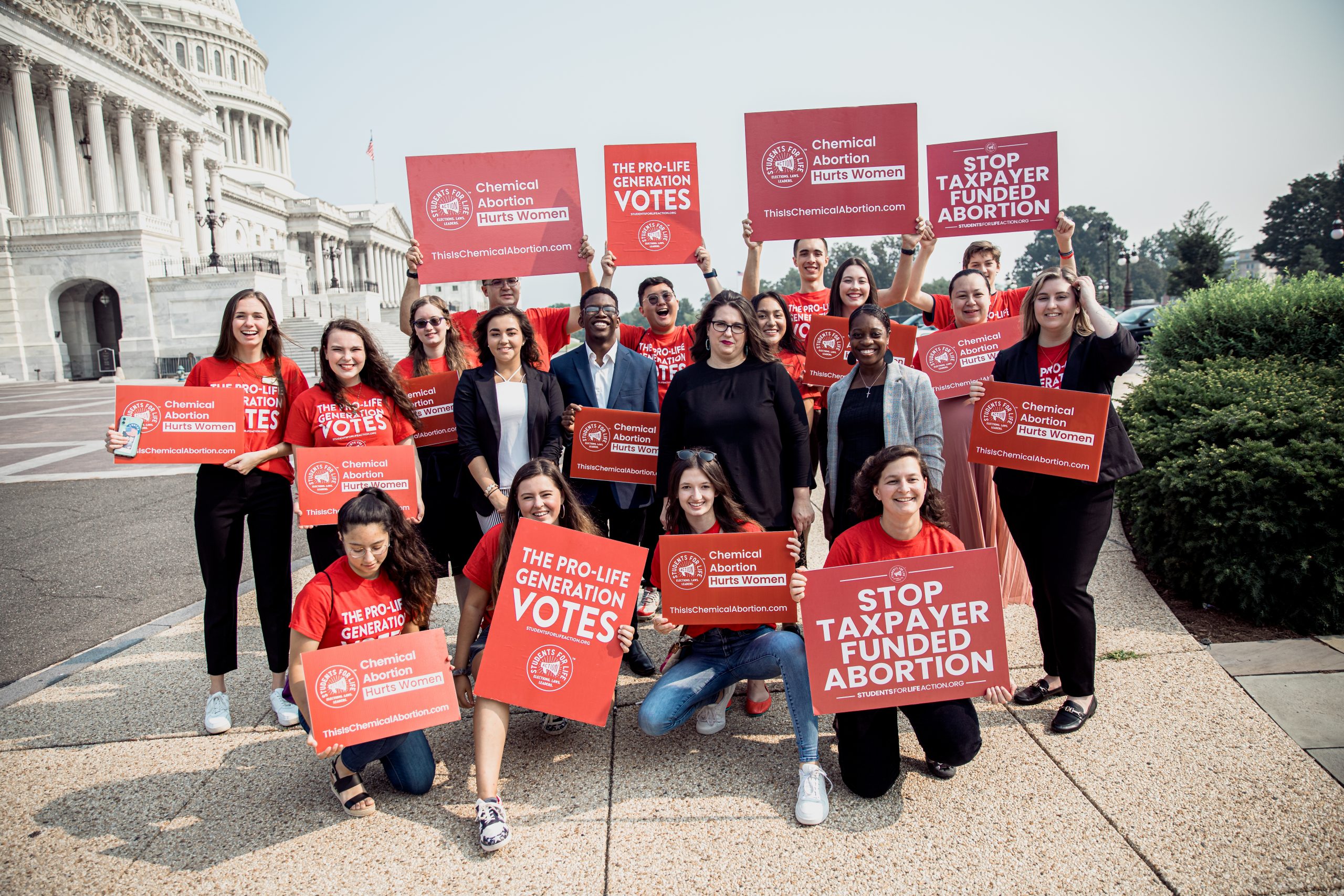 Students for Life Action works to tie the legislative session with the election session. We expect politicians who run as pro-life to work hard to pass strong life-saving legislation. Our mission is to abolish abortion, state by state. SFLAction shares model legislation with elected officials relating to banning Chemical Abortion, "Life at Conception" legislation, and Heartbeat legislation. In 2021, the Pro-Life Generation mobilized to advocate for pro-life legislation and push back against pro-choice legislation in over thirty-five states and Washington, D.C. Students for Life Action was active in student activism in all 50 states. As a result of our efforts, more laws restricting abortions have been enacted in 2021 than any other year according to a recent NPR article.
Federally, U.S. Senator Steve Daines (R-MT) and U.S. Representative Chip Roy (R-TX-21) introduced the first piece of legislation Students for Life Action inspired and helped draft called "Protecting Life on College Campus Act of 2021." Read more about this here. We are also working to build relationships to protect the filibuster and the Hyde Amendment. At both the federal and state levels, SFLAction is fighting against the Biden Administration's radical attempts to expand access to dangerous Chemical Abortion drugs endangering both children and women.

Sanctuary

Cities for the Preborn
We call attention to the horrific practices of our nation's largest abortion vendor, Planned Parenthood and we demand federal and state officials investigate and defund the billion-dollar business.
Students for Life Action is partnering with on the ground groups to kick Planned Parenthood and the abortion industry out one city and one county at a time. In May 2021, the SFLAction team mobilized students in Lubbock, Texas to door knocking urging citizens to vote for a citywide referendum, banning abortion facilities within city limits. In one weekend, our students knocked on 4,000 doors, sent 20,000 personal text messages, and made 5,000 phone calls to voters. We were the only national pro-life organization to engage. The result? The referendum passed with 62% and as of June 1st, the Planned Parenthood in Lubbock stopped committing abortions. In June, a federal judge denied Planned Parenthood's request to reverse the city's decision. We're just getting started and are working to mobilize students to pass Sanctuary City ordinances for the preborn all over the United States.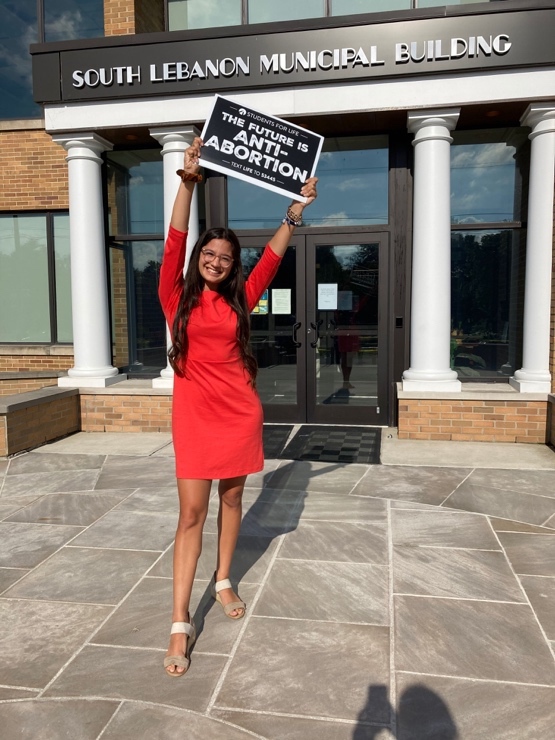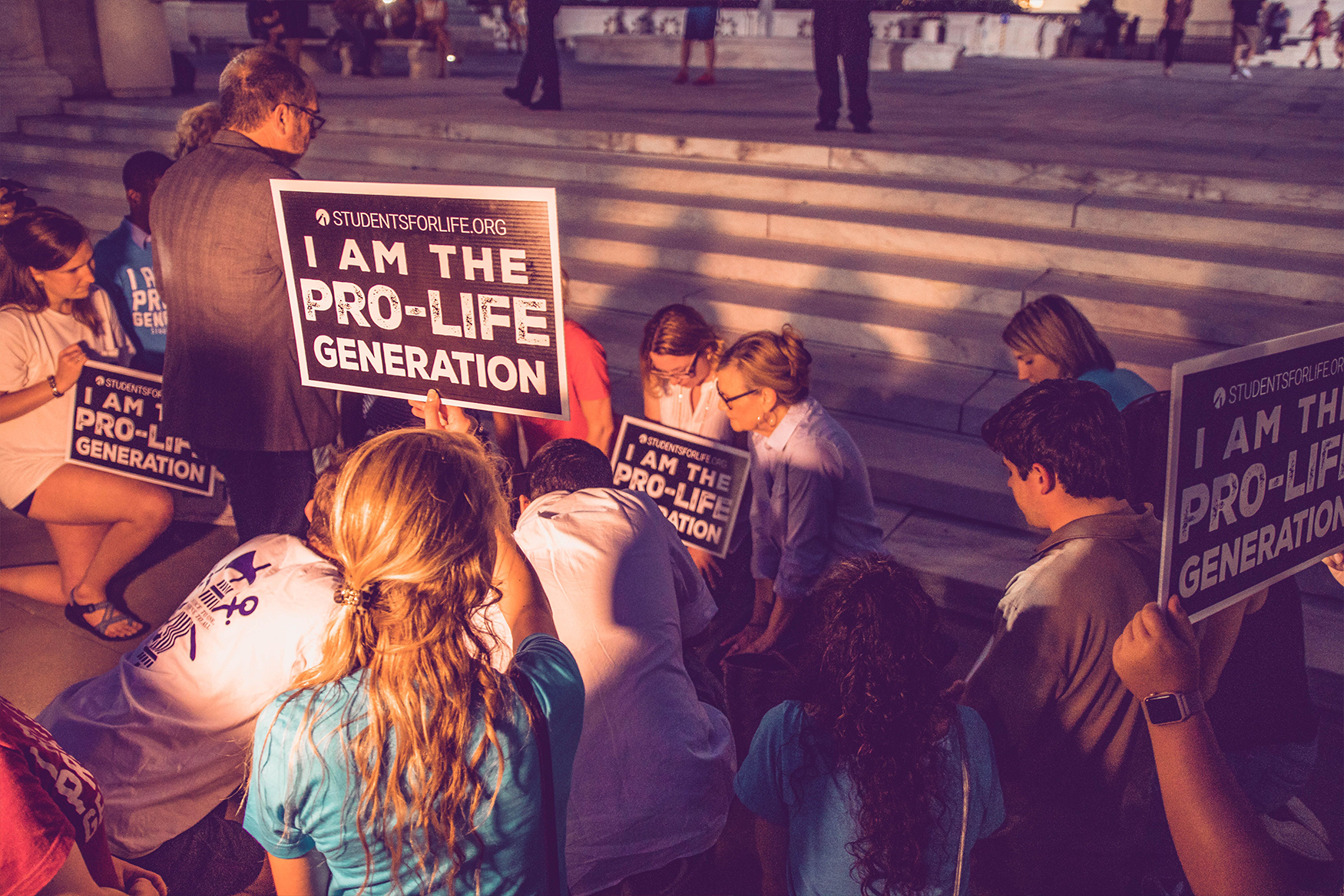 Training the Next Generation
We are training pro-life leaders. Leaders who one day may hold office in their state and will cast votes on laws to protect life.  
Training the next generation of pro-life leader requires investing now to ensure we have a pro-life leaders trained in a variety of areas, including industry impact, lobbying, and campaign organizing. SFL Action Captains are the student leaders in their states in the areas of lobbying, campaign organizing, and ending Planned Parenthood and the abortion industry's influence. 
In the 2020-2021 school year, Students for Life Action had over 50 SFL Action Captains from almost every state. They are mobilizing for this year's Virginia elections, while preparing for the 2022 elections as well. Our SFLAction Captains continue to lead the fight to pass pro-life legislation, stop pro-abortion legislation, and elect pro-life champions. 
In addition to this new and massive effort, Students for Life organizes and supports over 1,200 pro-life groups on college campuses across this nation to fight Planned Parenthood and the Culture of Death where it matters the most – on college campuses where Planned Parenthood preys on young women and men.