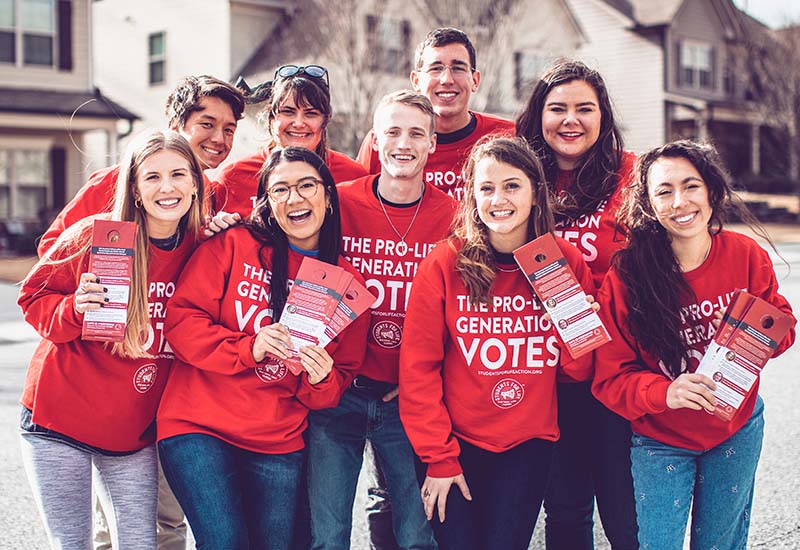 June 13, 2022
Georgia Legislator Makes Abortion Pledge if Heartbeat Law Goes into Effect
Not everything is peachy for the preborn in Atlanta. At least, not if City Councilwoman Liliana Bakhtiari of District 5 gets her way. Recently, the Councilwoman has pledged to back the abortion lobby even if Georgia's state laws do not. Sounds like a woman of the people, right? 
Bakhtiari introduced a resolution to decriminalize any alleged abortion crimes and categorize them as low priority. We at Students for Life Action (SFLAction) think the preborn, namely, the 63 million babies lost to Roe v. Wade, are TOP PRIORITY. 
In fact, SFLAction has spent a lot of time in the state of Georgia to ensure life is on the ballot, particularly during the state's runoff election where nearly 200 staff and students deployed to reach 876,769 total voters through door-knocking, phone calls, and text messages.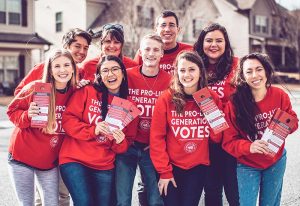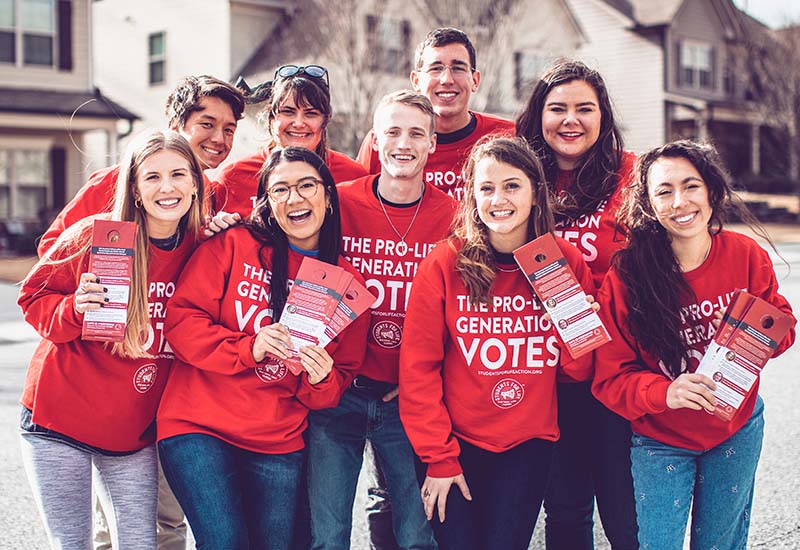 So, while Bakhtiari may want to prioritize funding for task forces to enforce and prosecute abortion-related matters, we're working to see pro-life leaders who promise to protect life in law are making their way to positions of influence.  
Legislation to prohibit abortions after the detection of a heartbeat has been proven to save preborn lives—just look at Texas. After the first full month that the Texas Heartbeat Law was in effect, the Texas Health and Human Services Commission released data that showed abortion was down 50 percent from the year prior. More states are taking up similar bills, too! Recently, more Republicans came out in support of Rep. Mike Kelly of Pennsylvania's Heartbeat Protection Act. 
According to Bakhtiari, The Heartbeat Law is not a pro-life bill, but we woefully disagree with that anti-science logic. She said, "If this does come to pass, we will be able to signal that we're prepared to do the right thing, which is ensure that city dollars don't go toward criticizing people for seeking help – but instead going to much more needed things like affordable housing, repairing infrastructure, combatting homelessness, poverty and crime … This is a pro-forced birth bill. I consider myself both pro-choice and pro-life, because I believe in cradle to grave legislation. This is not what that is," 11Alive reported.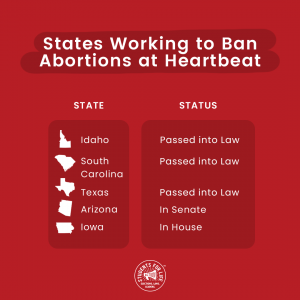 Just as in Texas, the heartbeat legislation doesn't seek to criminalize a woman, but to stop abortionists from killing children. Perhaps Bakhtiari should advocate for city dollars going towards pregnancy resource centers or other programs that actually support moms in unplanned pregnancies?  
Critics of Bakhtiari's resolution agree that abortion is not afforded as a Constitutional right. SFLAction will continue to educate and inform Georgia's voters on the benefits of The Heartbeat Law and how important this bill is.  
READ NEXT: Students for Life Action Congratulates Herschel Walker's Win in Georgia Primary Election