Late-term abortion is on the ballot in America with Roe v. Wade out of the picture, leaving states (and voters) free to set the abortion laws we see fit.
The mission of the Pro-Life Generation is to save ALL babies from the violence of abortion... and we demand that our elected officials - especially the ones who claim to be pro-life - are as committed as we are.
It's not enough for pro-life candidates to reject abortion extremism. They should be boldly leading the way in support of the strongest pro-life laws possible!
JOIN US FOR THE "STOP ABORTION EXTREMISM TOUR" WHEN WE COME TO A CITY NEAR YOU!
Tour stops will include exciting offerings like expert pro-life training, Overpass Outreach events, door knocking, Life Chains, and more.
Sign up below!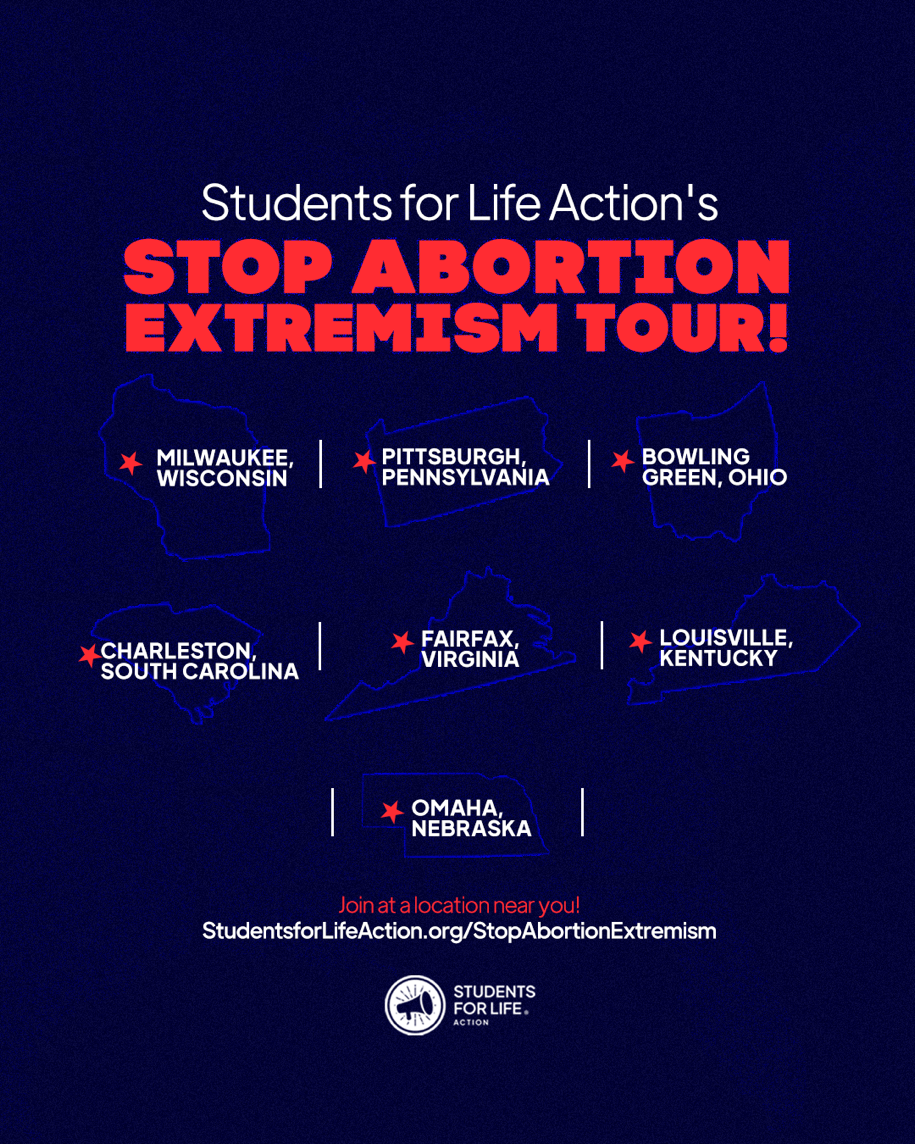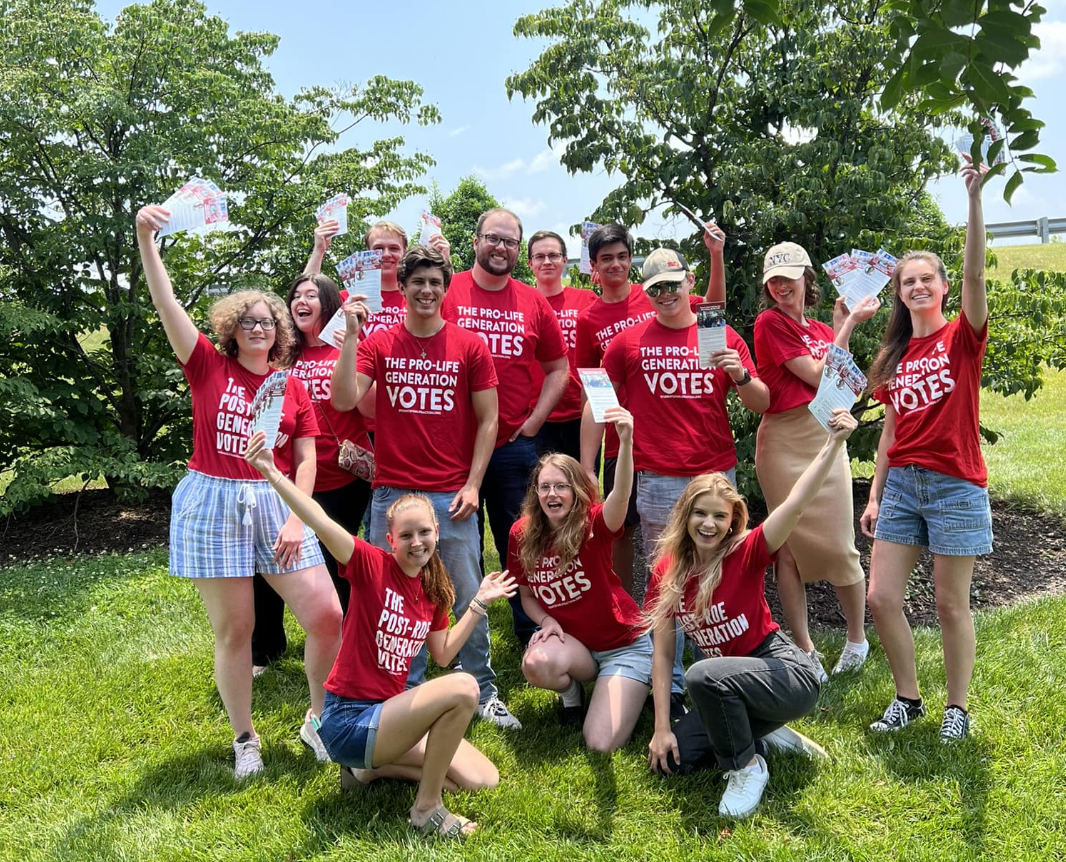 Overpass Outreach (4pm CST)

Life Chain at the first GOP Presidential
Debate (8pm CST)
Pro-Life Political Leadership Workshop,
includes Overpass Outreach (9am – 5pm ET)
Overpass Outreach (12pm – 1pm ET)
Calling Campaign (5:30pm – 7:30pm ET)
Church Outreach (11am CST)
Overpass Outreach (1pm CST)
Pro-Life Political Leadership Workshop,
includes Overpass Outreach (9am – 5pm ET)
Overpass Outreach (12pm – 1pm ET)
VIRGINIA BEACH, VA
9.30.23
Door Knocking (9am-5pm ET)
Pro-Life Political Leadership Workshop,
includes Overpass Outreach (9am – 5pm ET)
Overpass Outreach (12pm – 1pm ET)
Life Chain or Door Knocking (5:30pm – 7:30pm)
CHARLESTON, SC
10.14/15.23
Oct 14th: Overpass Outreach (12pm – 1pm ET)
Oct 15th: Church Outreach (Time TBD)
Pro-Life Political Leadership Workshop,
includes Overpass Outreach (9am – 5pm ET)
Overpass Outreach (12pm – 1pm ET)
join a "stop abortion extremism" tour stop