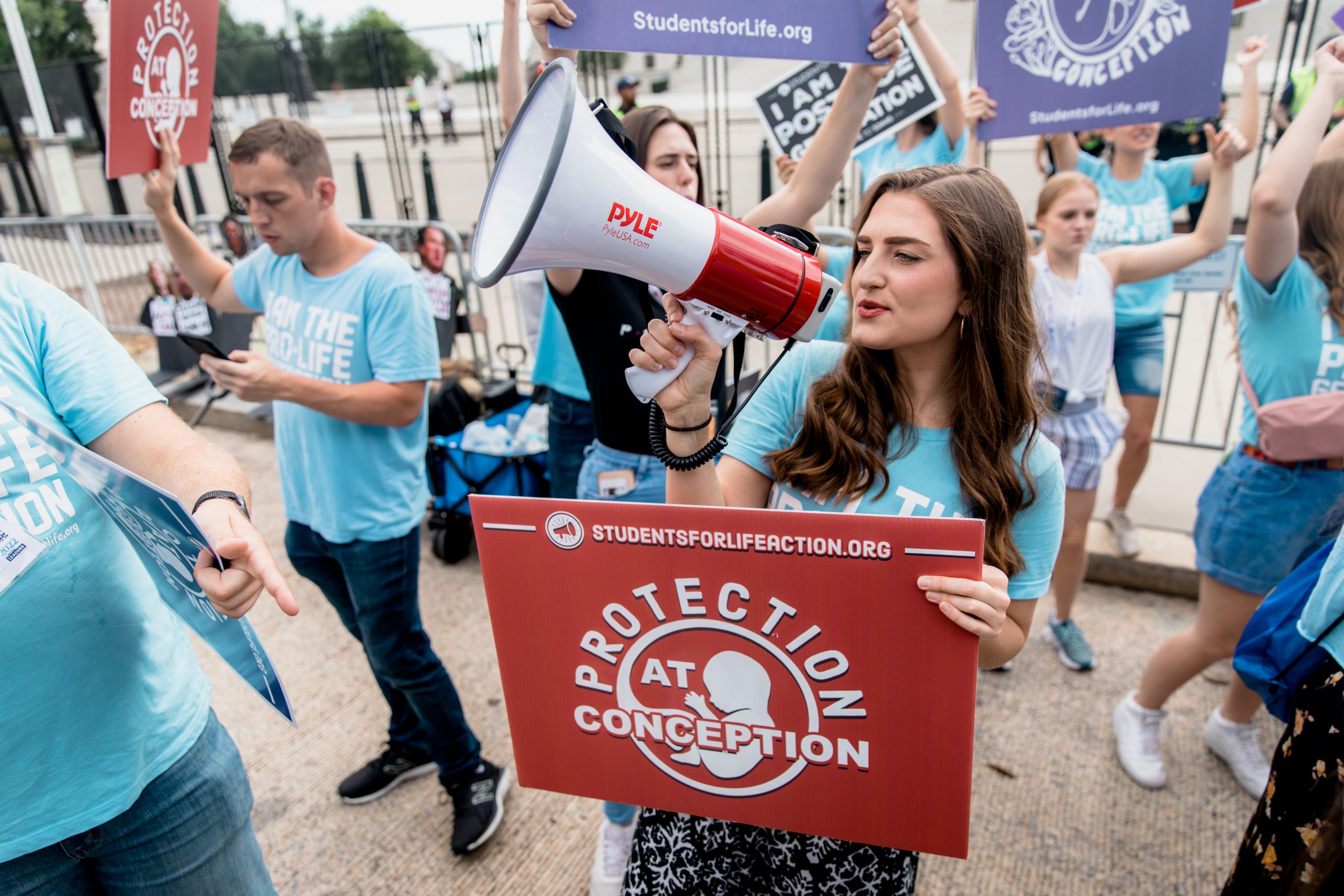 August 2, 2022
Students for Life Action to Oppose Biden's Pick for the First Circuit Court of Appeals
Hawkins: An Abortion Activist on the Losing Side of the Dobbs Case Who Seemed Uniformed about What's In The Constitution is "Not Qualified" To Serve 
"What most of us are looking for in a judge is a person who is committed to the law first with the ability to see both sides of an issue. President Biden shows once again that he is willing to tip the scales of justice, by choosing a lawyer on the losing side of the Dobbs v. Jackson case, who was willing to legislate abortion from the bench instead of in legislatures," said SFLAction's Kristan Hawkins. "Not knowing what is in the Constitution makes any lawyer 'not qualified' for the bench." 
WASHINGTON D.C. (08-02-2022) – Students for Life Action President Kristan Hawkins called on the U.S. Senate to reject President Biden's pick for the Boston-based 1st U.S. Circuit Court of Appeals, Julie Rikelman. Infamous for her abortion support, Rikelman is an abortion supporting litigator with the Center for Reproductive Rights who argued against the state of Mississippi in the Dobbs v. Jackson case, which ended with Roe v. Wade being overturned.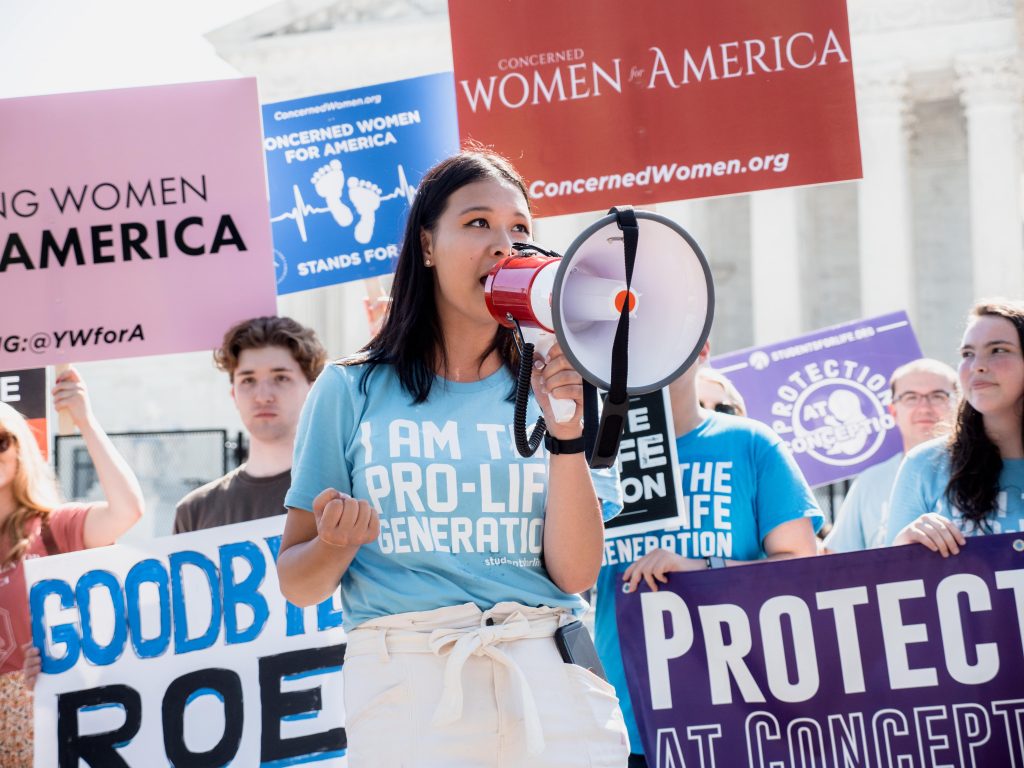 Students for Life Action will be calling on voters nationwide to contact their U.S. Senators to vote NO on Julie Rikelman's nomination and will be scoring the vote.
"Abortion was not written in invisible ink in the Constitution, undiscovered until 1973 by seven men, and yet, despite that obvious fact, abortion-supporting lawyers like Julie Rikelman fought for years claiming the contrary. Her bias in favor of abortion lets her see things that aren't there and fight for things that have caused the deaths of more than 63 million preborn infants," said Hawkins. "Students for Life Action will score this vote and oppose this nomination to keep the Constitution safe for all our citizens, born and preborn."
"Abortion activists like Rikelman have always had the opportunity to pursue legislation, winning the hearts and minds of voters with her point of view. But instead, Corporate Abortion has pursued a legal strategy of bullying in the courts. The Pro-Life Generation is calling on the U.S. Senate to vote NO on Rikelman's nomination to keep an activist with a known bias in favor of abortion off the bench. The fact that NARAL Pro-Choice America among others embraces this nomination says a lot about expectations of her bias in favor of abortion."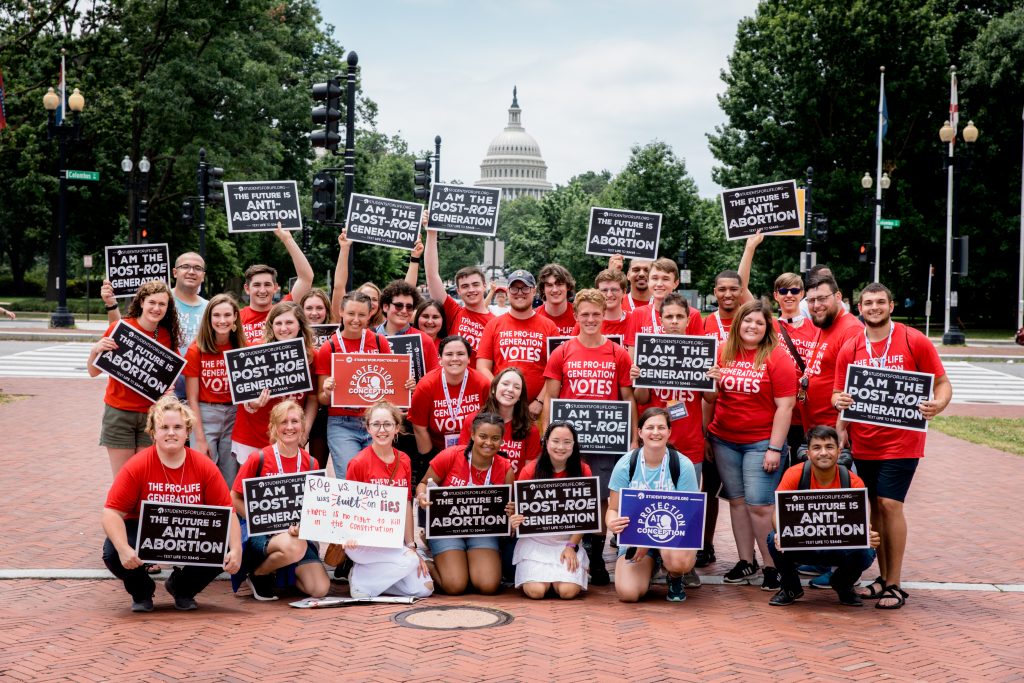 Biden's choice of an abortion activist for a seat on the bench is in line with his other legal picks, such as Attorney General Merrick Garland who has said and done next to nothing as pro-life people and non-profits have been under attack from domestic terrorists in groups like Jane's Revenge.
Learn more about our efforts to track such attacks here: Students for Life of America Announces Launch of Abortion Extremism Response Force with 24/7 Hotline for Pro-Life Generation
For interviews or more information, contact [email protected]
–30–
Students for Life Action (SFLAction), a 501c4, along with its 501c3 sister organization, Students for Life of America (SFLA), make up the nation's largest pro-life youth organization and a political and policy operation engaging people of all ages. Together they work to end abortion — the human rights issue of our day — and provide political, legal, and community support for women and their children, born and preborn. Headquartered in Fredericksburg, VA, SFLA has more than 1,250 groups on middle, high school, college, university, medical, and law school campuses in all 50 states. SFLA creates strategy, policy, and programming to connect those most targeted for abortion with people ready to help and builds a framework for political engagement on their behalf. SFLA and SFLAction have more conversations with those most targeted by the abortion industry than any other pro-life outreach in the world, reaching more than 2 million people across social media platforms each week and engaging in approximately 100,000 digital conversations per month. Over more than 15 years, President Kristan Hawkins has grown SFLAction/SFLA into an $18 million organization preparing for a Post-Roe America.