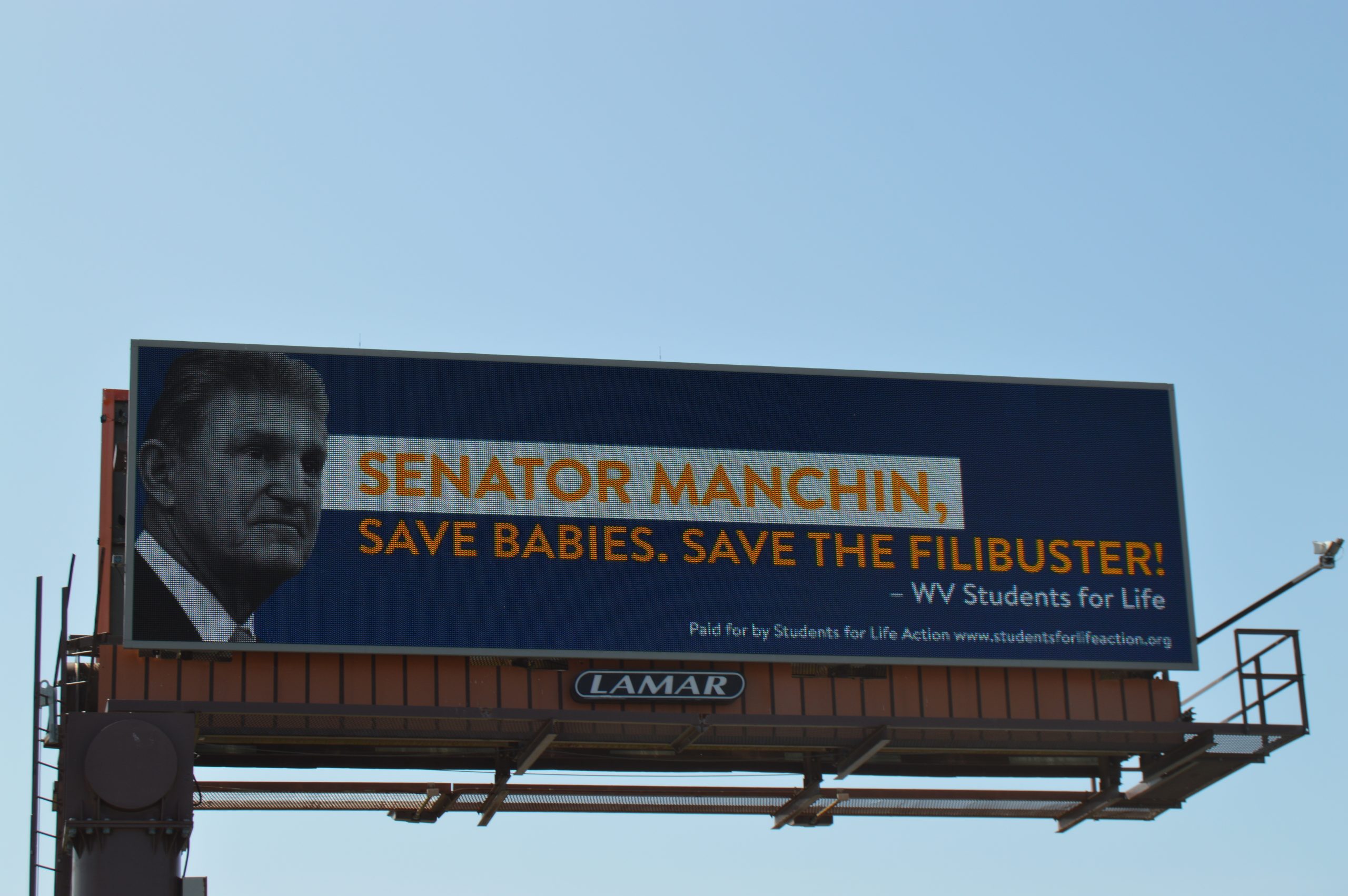 June 8, 2021
Sen. Joe Manchin Refuses to End Filibuster or Endorse "For the People Act": This Is Why Our Grassroots Work Matters 
At this time, Democratic Sen. Joe Manchin appears committed to upholding the filibuster and opposing the "For the People Act" (HR 1). For months, Students for Life Action has been working hard to encourage Manchin to stand up for bipartisanship and defend pro-life people against legislation that could force them to compromise their beliefs.
But the pro-life movement has been incredibly active on the grassroots level, hosting multiple events to encourage Manchin to support preborn lives and the voices of those who defend them. So far, it seems like SFL Action's efforts to protect the preborn at the legislative level are paying off.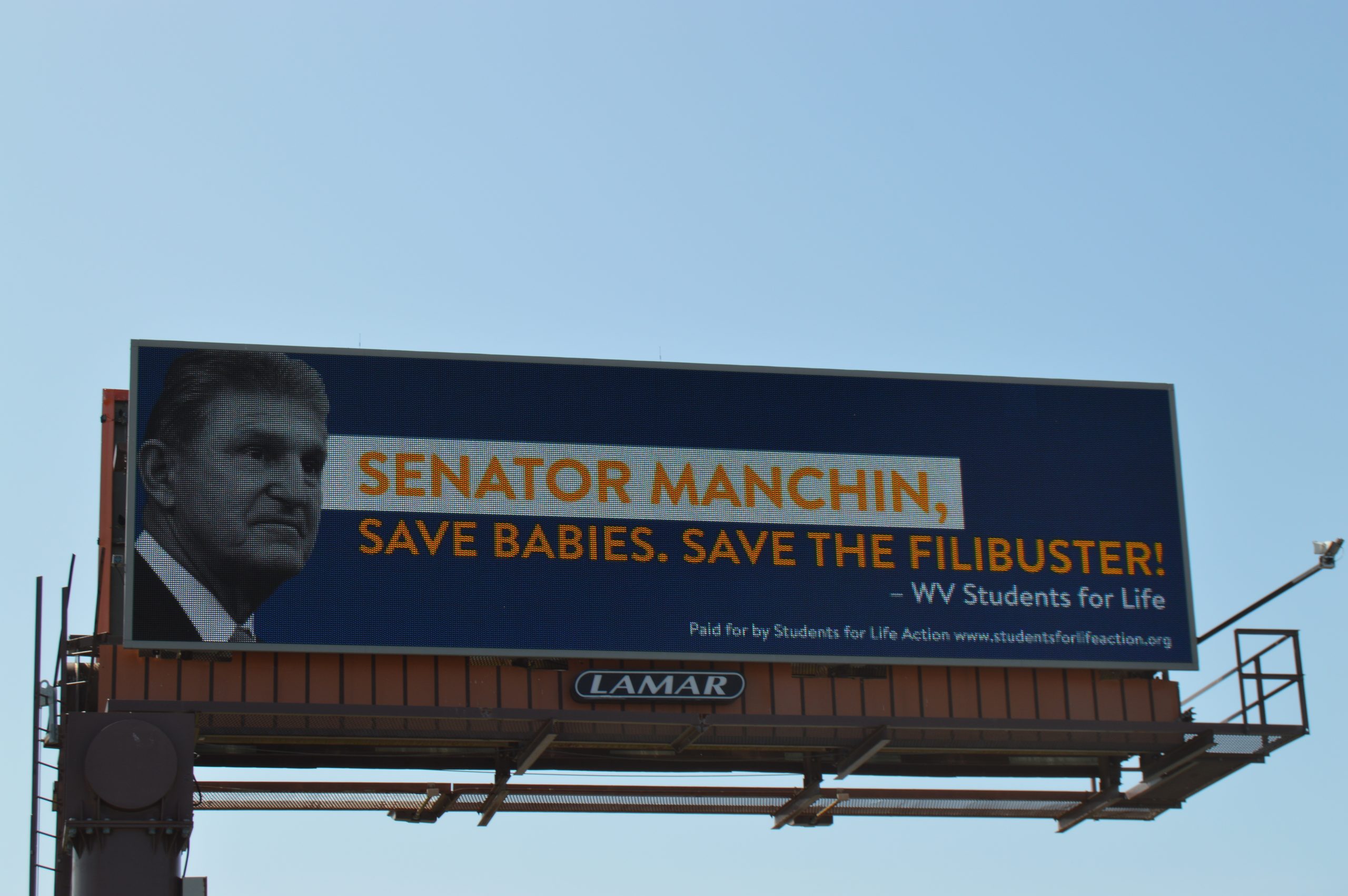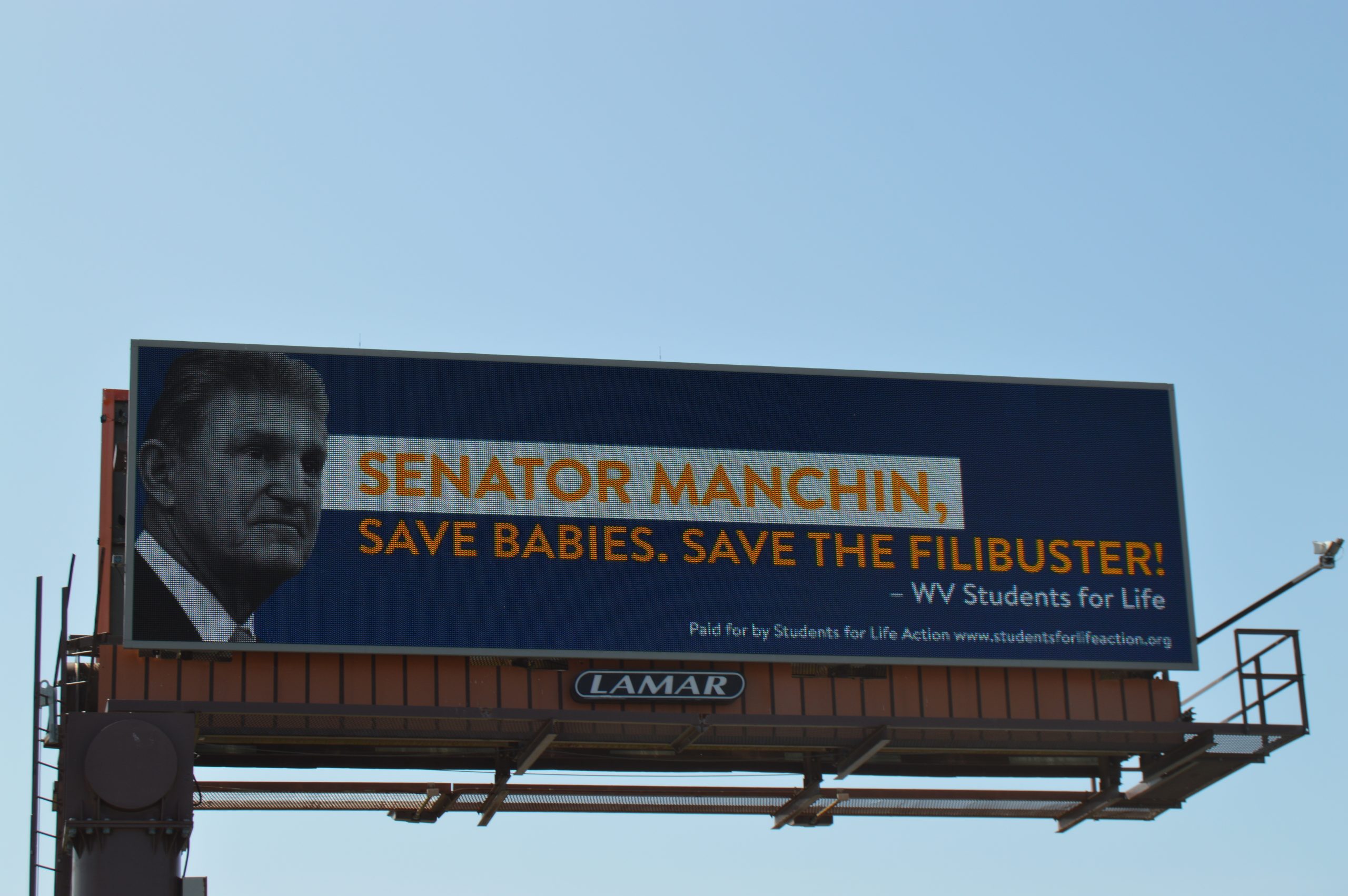 During a recent "Fox News Sunday" interview with Chris Wallace, the West Virginia senator voiced concerns about HR 1, saying that his opposition to the election bill stemmed from concerns that it would only divide the country further. In a June 6 op-ed published in the Charleston Gazette, Manchin elaborated on his opposition to HR 1 while also explaining why he would not move to abolish the filibuster.
"I believe that partisan voting legislation will destroy the already weakening binds of our democracy, and for that reason, I will vote against the For the People Act. Furthermore, I will not vote to weaken or eliminate the filibuster," Manchin wrote.
The senator also said that "the fundamental right to vote has itself become overtly politicized" and that some members of his party have "attempted to demonize the filibuster and conveniently ignore how it has been critical to protecting the rights of Democrats in the past."
Last March, Students for Life Action volunteer Allison Richard voiced similar concerns about ending the filibuster and the potential passage of HR 1 during a Heritage Action and West Virginia Family Policy Council event. If allowed to happen, Richard warned that both actions could "force abortion even further into law and life, without our consent and further misusing our tax dollars to end the lives of the next generation."
"First consider H.R.1, an attack on 'We the People' with the deceptively named 'For the People Act,'" she said. "It deconstructs elections by taking down the Constitutional delegation of elections to the state to federalize it, allowing control of elections to become a fill-in-the-blank power grab in Washington D.C."
"…Just as important, HR 1 would silence groups like Students for Life Action, making it illegal for us to speak on issues like abortion or the politicians pushing them. Limiting those who can talk about key issues to powerful mainstream media and politicians will make all of us less safe."
Richard also called on Manchin to continue supporting the filibuster so legislation like this could not move forward without the consent of pro-life Americans.
"HR 1 wants to silence people about the human rights atrocity of abortion and send more power to Washington D.C.," Richard said.
As a West Virginia student dedicated to "bringing new life into the world," the SFL Action volunteer once again requested that Manchin support efforts that would allow pro-life constituents like her to continue to have a voice.