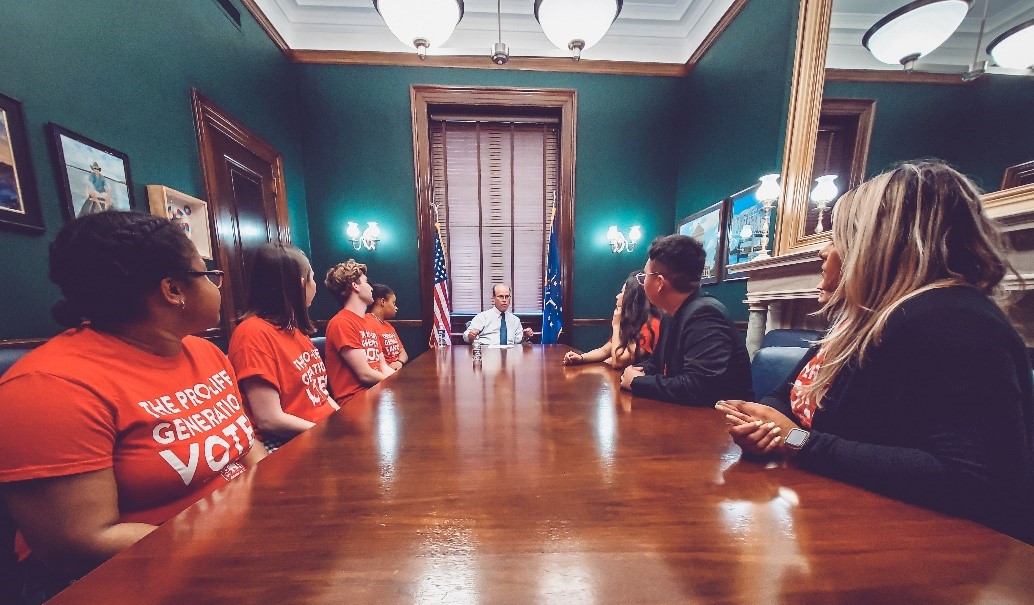 June 21, 2021
Students for Life Leader Reflects on "Fire Fauci" Rally and Meeting with U.S. Senator Braun
"THE NATION'S MORALS ARE LIKE ITS TEETH; THE MORE DECAYED THEY ARE, THE MORE IT HURTS TO TOUCH THEM."          – George Bernard Shaw
We must require those in power to treat even the smallest, most vulnerable of our country's citizens with the utmost respect and dignity. Dr. Anthony Fauci, the head of the National Institute of Allergy and Infectious Diseases (NIAID), has not done this.
While most of the news has focused on Dr. Fauci's Coronavirus actions and conflicting messages, the Pro-Life Generation is looking at how he has directed funding to unethical research at the University of Pittsburgh.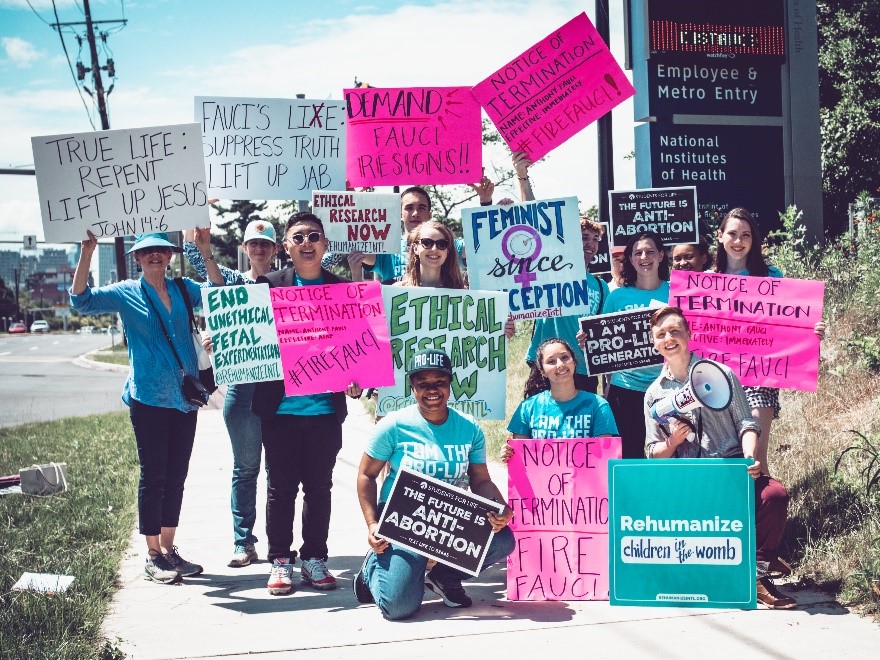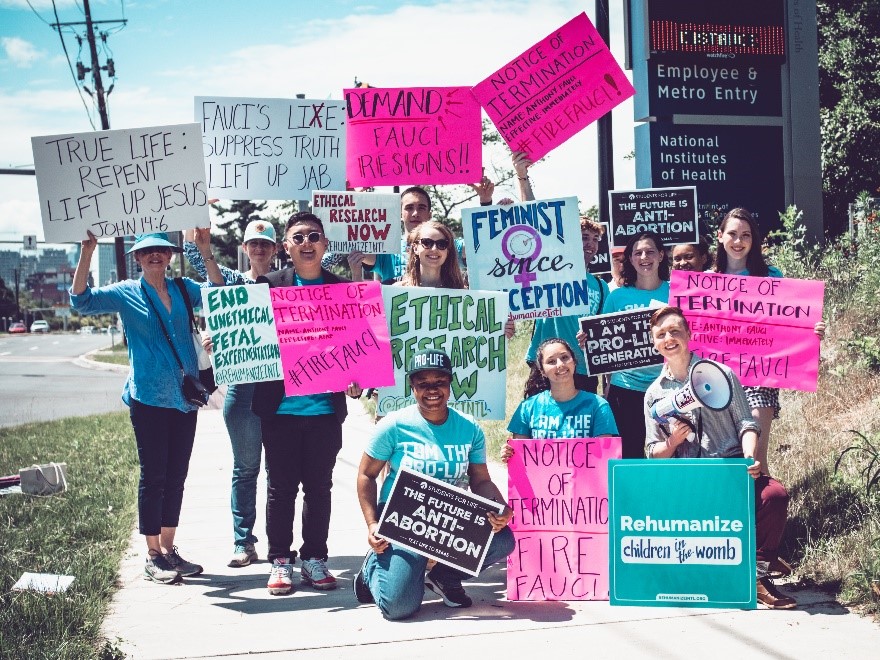 Dr. Fauci's office at the National Institute of Health (NIH) approved funding to the University where the scalps of aborted children are grafted onto the backs of rodents. This curiosity project is not only a horrid violation of these children's sacred right to life, but it was paid for by our tax dollars.
That is why Students for Life gathered outside of the NIH in Bethesda, Maryland, enduring sweltering heat and humidity to demand Dr. Fauci be fired for his egregious actions. We held signs and chalked the sidewalk alongside Rehumanize International, a fellow pro-life group, to be a stronger voice for the preborn.
After our rally, we also met with Senator Braun of Indiana to discuss Dr. Fauci's enablement of this unethical research and the pro-life movement in general. The Senator was a gracious host and we had a very fruitful discussion that ended with Senator Braun offering an encouraging message to the Pro-Life Generation…
To walk down the halls of the Senate offices was a remarkable experience, much more so to sit down and talk to an elected official. The Pro-Life Generation is always grateful for strong political leaders who will reach out and listen to the youth.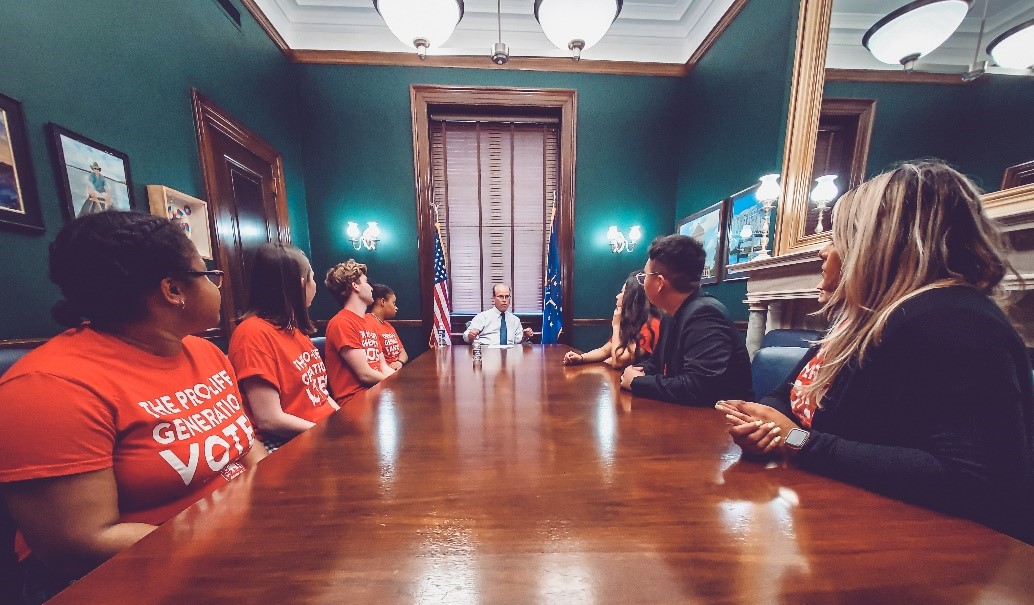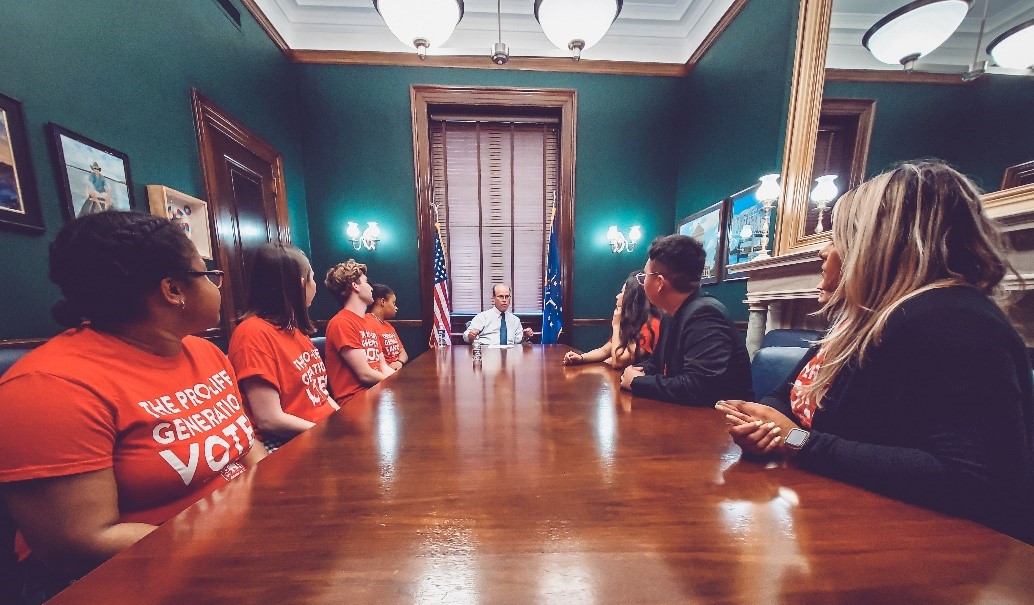 All in all, it was a day of protest and political discussion. We remain steadfast in our desire to see Dr. Fauci and others who play politics with preborn lives, removed from office. End unethical research now!
Written by Noah Slayter, a student leader with St. Gianna's Life Defenders group in Virginia