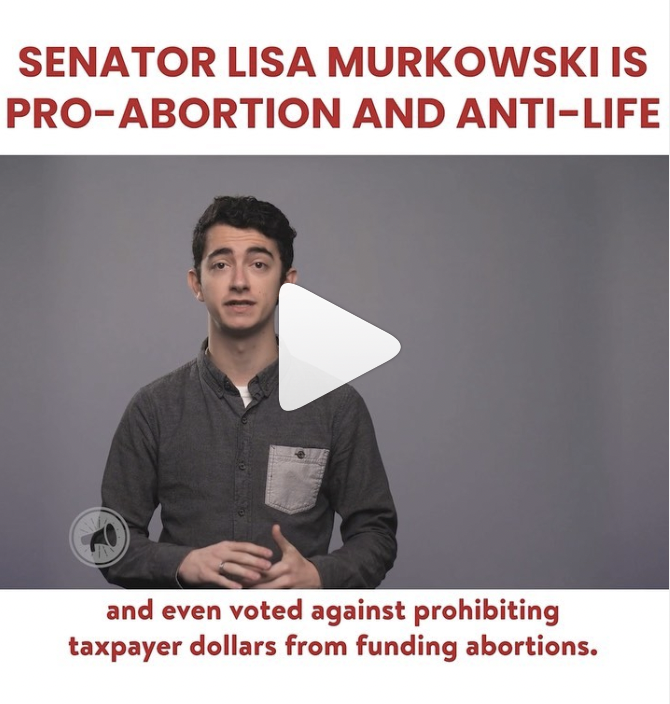 May 24, 2022
Why Senator Murkowski is a Disaster for the Pro-Life Movement
Alaska Senator Lisa Murkowski's voting record on pro-life legislation has shown to be far more radical than you might think, given her claims to be a "moderate" Republican. In a video series entitled "Bad Republicans," Students for Life Action (SFLAction) called out Senator Murkowski's openly pro-abortion record with votes against conservative Supreme Court Justices, opposing 20-week abortion bans (LIMITS AT 4 MONTHS OF PREGNANCY), and using taxpayer dollars to pay for abortion. 
View this post on Instagram
There's nothing moderate about standing with the abortion lobby and allowing more than 63 million preborn lives be taken by abortion since 1973. SFLAction has previously called out Senator Murkowski's pro-abortion record stating she "regularly rejects efforts to protect the sanctity of life." 
Now with her seat up for reelection, Murkowski is doubling down on her anti-life votes though she admits to a Yahoo! News reporter she very well may not win. "I may not be reelected," she said in an interview overviewing her narrow chances of holding Alaska's open seat in the Senate.  
Murkowski is evidently not concerned with losing the pro-life vote. She recently prevented Senator Marco Rubio's bill to get Planned Parenthood removed from Family Planning Services in Title X from passing. She was among the two Republican votes against the bill that would undo the Biden Administration's terrible policy to give funding to providers that commit or refer abortions.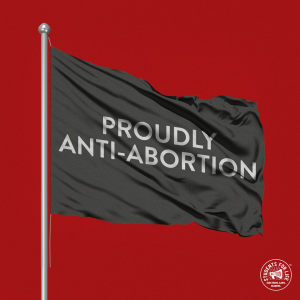 SFLAction commends Senator Rubio for saying upon the failure of the bill, "It is disgraceful that Democrats voted to use tens of millions of taxpayer dollars to promote abortion instead of reinstating commonsense safeguards that protect life and ensure families have the resources they need to thrive."  
Upon learning about the leak of the draft Supreme Court decision on Roe v. Wade, the Senator told Associated Press (AP) reporters, "My confidence in the court has been rocked." In the same interview she noted to reporters that her and Senator Susan Collins' bill, the "Reproductive Choice Act" codifies decisions on Roe and Planned Parenthood v. Casey. 
"I thought it [the Reproductive Choice Act] made sense then and I think it makes perhaps more sense" now, she told AP reporters. The Pro-Life Generation thinks it makes sense to protect life in law and SFLAction will be active in Senator Murkowski's race this fall.  
READ NEXT: Coalition Letter to Capitol Hill on a Post-Dobbs America