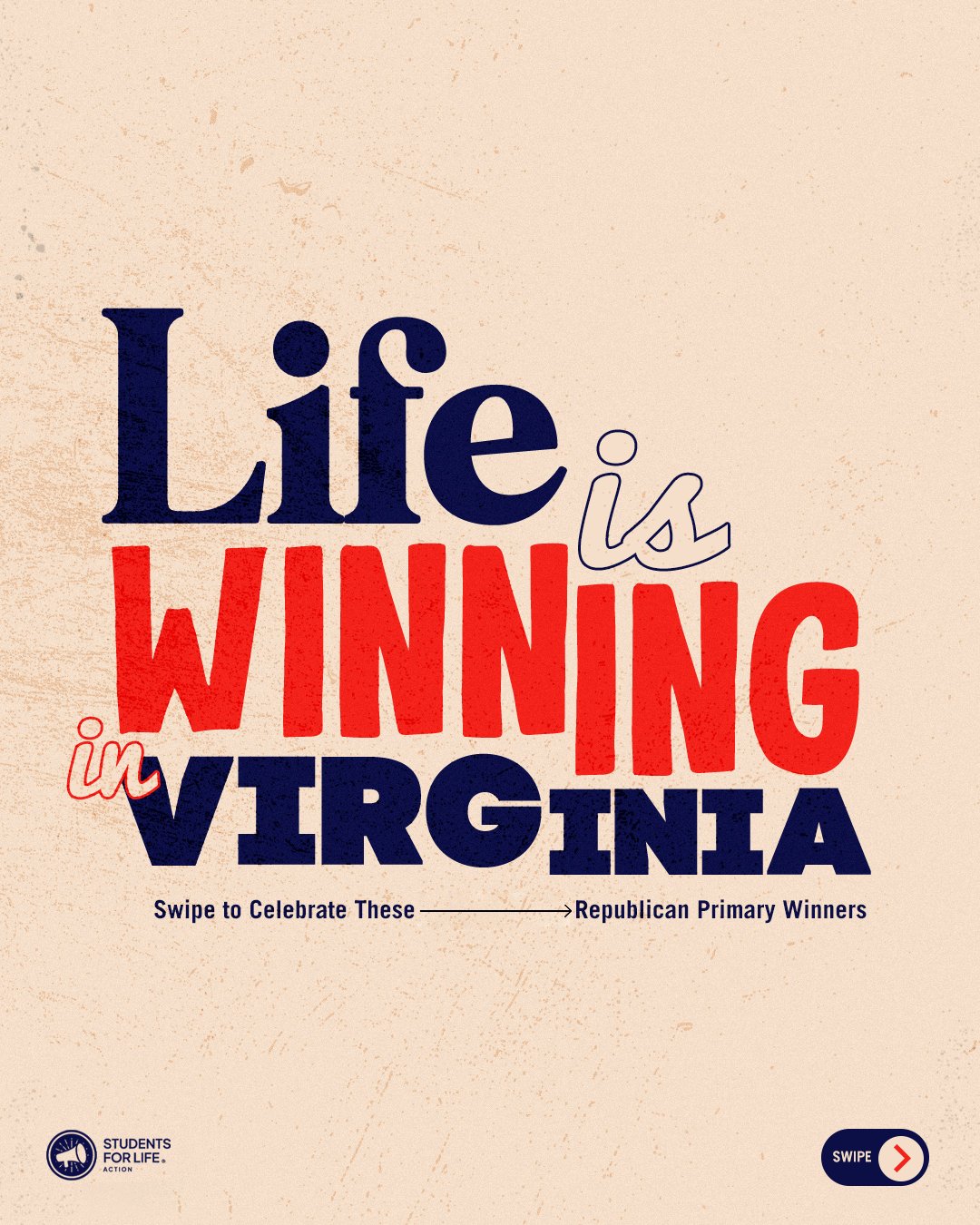 June 21, 2023
Sweeping Victories: Students for Life Action Applauds 10 Pro-Life Legislators After Successful Virginia Primary Elections
"Committing to pro-life values proved to be a winning conviction during Virginia's primaries. We're thrilled to see those who pledged to protect life in law progress in their endeavors as we work to make abortion unthinkable and unavailable state by state," said Dustin Curtis, SFLAction Vice President of Political Affairs & Operations.
CLICK HERE to read SFLAction's newly released legislative sessions report
WASHINGTON, D.C. (06-21-2023) – Students for Life Action (SFLAction) commended the efforts of pro-life leaders in Virginia, many of which saw victories last night across several State House and Senate primary races. In addition to sending out personal text messages, SFLAction also went door-to-door educating thousands of voters on pro-life legislation and candidates that have pledged to support such life-saving bills.
The following successful candidates pledged to vote 100% pro-life, including some incumbents renominated or running for higher office: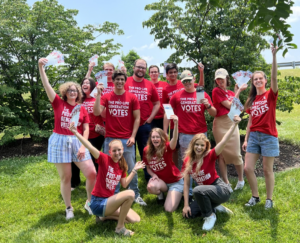 Mark L. Earley Jr., HD-73, SFLAction alumni
Emily Brewer, SD-17
John Mcguire, SD-10, Life at Conception Act co-sponsor
Bryce Reeves, SD-28, Life at Conception Act co-sponsor
Timmy French, SD-01
Chris Obenshain, HD-41
Tim Griffin, HD-53
Wren Williams, HD-9
Former Congressman Tom Garrett, HD-56
Tara Durant, SD-27
As noted on SFLAction's blog, Earley is an alumnus who led his Students for Life chapter at Virginia Tech and pledged to sponsor or co-sponsor pro-life bills if elected to office. CLICK HERE to learn more about his personal story and pro-life convictions.
CLICK HERE to read more about the SFLAction-inspired Life at Conception Act filed in Virginia's House of Delegates and how early protections for the preborn grow in popularity.
For interviews email [email protected] 
–30–
Students for Life Action (SFLAction), a 501c4, along with its 501c3 sister organization, Students for Life of America (SFLA), make up the nation's largest pro-life youth organization and a political and policy operation engaging people of all ages. Together they work to end abortion — the human rights issue of our day — and provide political, legal, and community support for women and their children, born and preborn. Headquartered in Fredericksburg, VA, SFLA has more than 1,300 groups on middle, high school, college, university, medical, and law school campuses in all 50 states. SFLA creates strategy, policy, and programming to connect those most targeted for abortion with people ready to help and builds a framework for political engagement on their behalf. SFLA and SFLAction have more conversations with those most targeted by the abortion industry than any other pro-life outreach in the world, reaching more than 2 million people across social media platforms each week and engaging in approximately 100,000 digital conversations per month. Over more than 16 years, President Kristan Hawkins has grown SFLAction/SFLA into an $18 million organization preparing for a Post-Roe America.