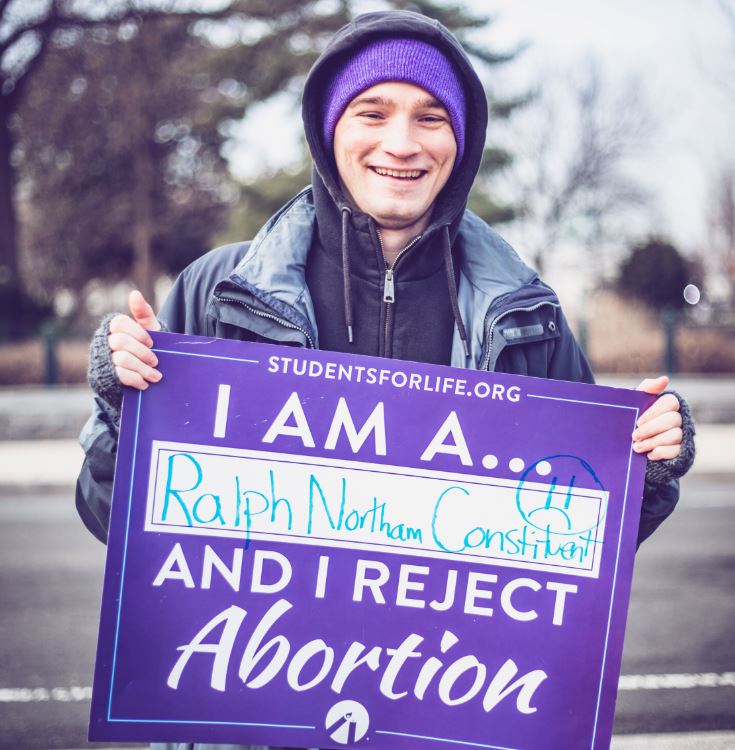 June 14, 2021
A Pro-Life Recap of the Virginia Primary Elections 
Sign up here to join our canvassing efforts in Virginia! 
On June 8th, Virginian voters went to the polls for Democratic and Republican primaries. It was a historic election in which five incumbents lost their seats, and in which several Republicans renewed their pledge to be champions for babies in the womb. There were also four firehouse primaries scheduled prior to election day that we're handled by local Republican Party Units.
Students for Life Action conducted a survey program in which we sent a series of pro-life survey questions to Republican delegates running in the for primaries in 10 races. The result was that 12 candidates out of 25 total in filled out their surveys 100%, some races had multiple candidates fill out their surveys 100%, and three had no candidates returning their surveys
Of the winning candidates, five returned their survey pledging to be pro-life champions: 
District 7: Marie March

District 9: Wren Williams

 

District 22: Delegate Kathy Byron

 

District 24: Delegate Ronnie Campbell

 

District 88: Phil Scott
If you're in their district, please thank them for their courageous stand for life! 
Unfortunately, six of the winning candidates refused our survey. Please contact and ask them to go on the record opposing abortion. These are candidates challenging pro-abortion Democrats in competitive races this fall. We need to know whether they'll be pro-life champions or Republicans primed to betray the pro-life movement.
District 50: Steve Pleickhardt

District 51: Tim Cox

 

District 68: Mark Earley Jr 

District 72: Christopher Holmes

 

 

District 82: Ana Tata Ferrell

District 83: Tim Anderson

 
This effort is important because Students for Life Action is hard at work this year to make sure we regain a pro-life majority in the House of Delegates, not just a Republican one. The Virginia House of Delegates has a narrow Democratic majority that could easily flip to the Republican Party this year. Virginia also has competitive races for Governor, Lieutenant Governor, and Attorney. Breaking the trifecta of Democrat control would stop the abortion lobby from advancing their agenda of unrestricted and taxpayer-funded abortion through all 9 months of pregnancy. 
Students and recent graduates who want to get involved should sign up here to volunteer by joining our paid canvassing trips across the state.