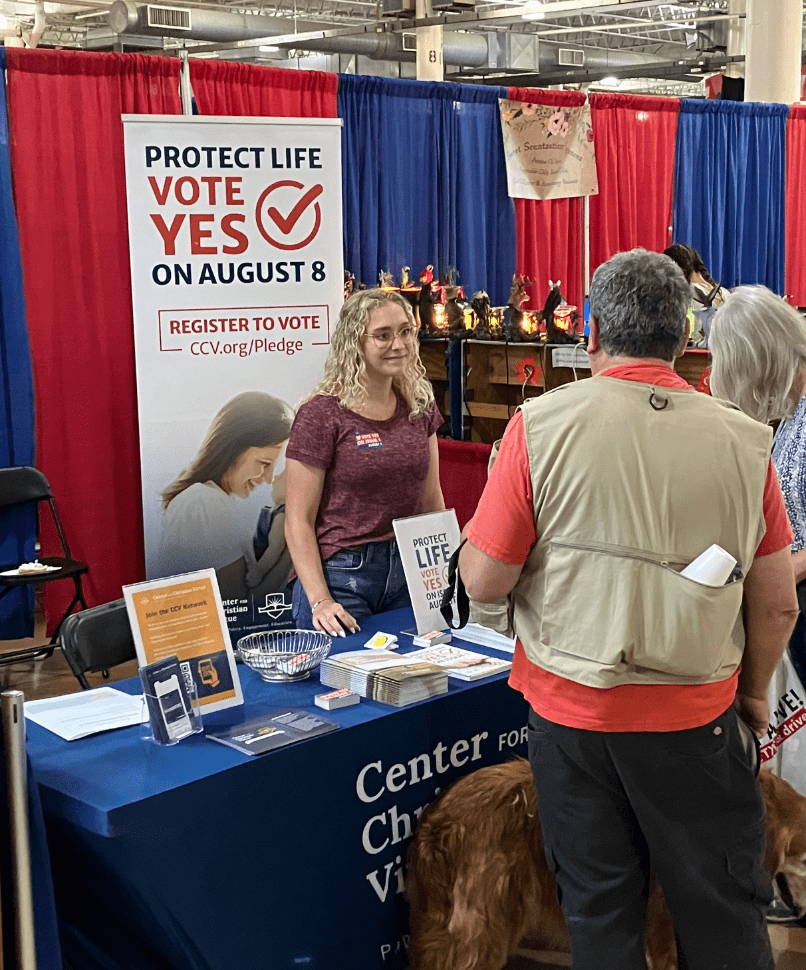 August 8, 2023
Abortion Radicals Attempt One-Two Punch in Ohio: First up, Protecting the Process. Second, Preserving Respect for Life in Law.
SFLAction Grassroots Team Engages as Voters Are Subjected to Misleading Messages in Ohio   
"Make no mistake, ballot referendums promise 'women's choice,' but are a tool often used by well-funded activists trying to force radical changes through paid-for campaigns," said Students for Life Action's Kristan Hawkins. "But Students for Life Action is in Ohio to say the fate of the preborn must not go to the highest bidder."    
Already, Students for Life Action students have participated in the SBA Pro-Life America effort that already involved more than 80 students knocking on more than 60,000 doors.  
SFLAction will also utilize its proven digital campaign to reach voters through personal text messages and emails, targeting more than 5,356,196 voters, or more than 65% of the roughly 8 million registered voters in Ohio.
WASHINGTON, D.C. (08–08-2023) – As all eyes are on Ohio as today as the first of two ballot initiative goes before voters. Students for Life Action (SFLAction) calls for a YES vote today to protect the Ohio constitution from the currently too-easy manipulation of the state's constitution. Today's vote, often misreported as an abortion vote, is actually about bring Ohio's process for changing the state's foundation closer to other states. A second ballot initiative in November addresses Ohioan's views on making abortion a "right" in their more permanent law.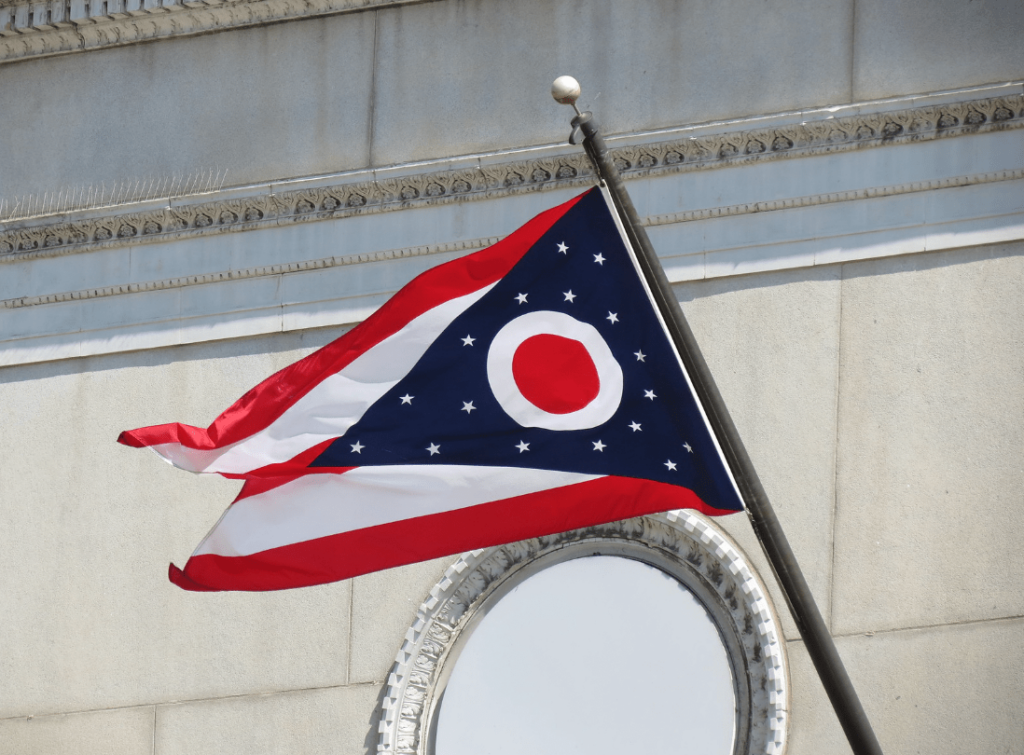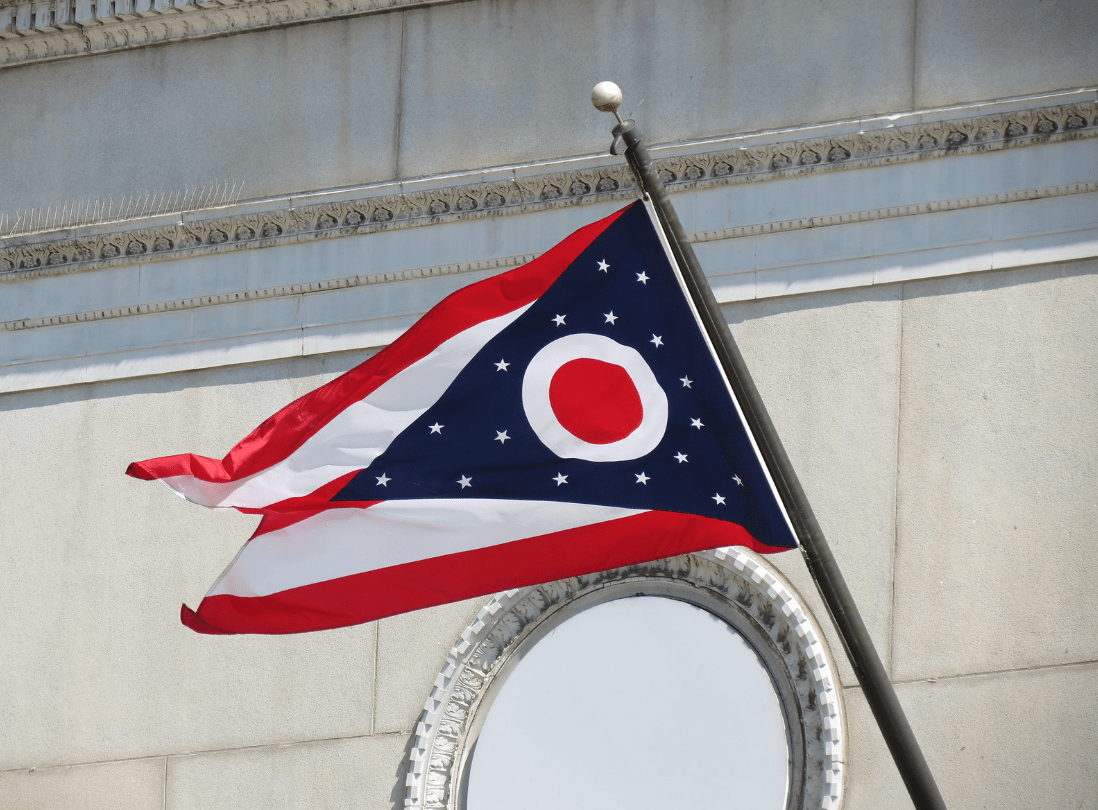 "Reading mainstream media, voters might think that they are voting on an abortion issue today, but in fact, Ohioans are attempting to ensure that any activist group won't find it easy to manipulate the state's constitution," said Students for Life Action President Kristan Hawkins.  
As National Review explains today's vote: "We've uncovered a scheme here in the Buckeye State that amounts to the Californication of Ohio. Radical activists have figured out a way to bypass the legislative process and insert their extreme agenda directly into our state constitution. 
"Under Ohio's current system, all that's needed to amend our state's governing document is to gather petitions to put an amendment on the statewide ballot, fund a dishonest ad campaign, and win a simple majority vote. Not a simple majority of Ohioans, mind you — just a bare majority of those who turn out to vote in that year's election." 
Hawkins called the attempt to protect Ohio's constitution "a heroic effort to protect the process and stand up for life, liberty, and the pursuit of happiness, fundamental to everyone."  
With pro-life victories on the line, SFLAction has been engaging with Ohio coalitions to ensure life remains protected in law and service in a Post-Roe America.  
Strategically activating the youth vote, SFLAction is working throughout the state to engage, mobilize, and convert some of America's youngest voters who care about social issues while also representing a third of the voting bloc. SFLAction continues to target youth voters to #ProLifeFirst voters, the grassroots organization is:  
Educating

 

through

 

student influencers on

 

social media

 platforms with reach to hund

reds of thou

sands

 

C

onducting

 

prayer calls

 

D

eploying

 

canvassers in coalition with

 

Ohio Right to Life and

 

Susan B. Anthony Pro-Life America

 

Engaging

 

in

 

tabletop

 conversations

 

at

 

statewide

 

events and on

 

25 different

 

college campuses

 

Training

 

more than 200

 

students

 at

 

Political

 Leadership Workshops

 

Mobilizing

 

student leaders for the

 

Ohio March for Life
As previously reported by SFLAction, previous ballot initiatives prove buyer's remorse is happening throughout the country where voters, in places such as Kansas, are getting more than they bargained for. Meaning, commonsense policies such as informed consent become tangled in the web of the abortion lobby in these referendums where women, and all voters, are sold a shallow promise.
Students for Life Action will be mobilizing and energizing the youth vote, now more than one-third of the electorate. Learn more about The Power of the Youth Vote here.
CLICK HERE to read Kristan Hawkins' recent op-ed at Fox News entitled 'Abortion-by-vending-machine is much worse than it sounds' 

For interviews email [email protected]     

–30–      

Students for Life Action (SFLAction), a 501c4, along with its 501c3 sister organization, Students for Life of America (SFLA), make up the nation's largest pro-life youth organization and a political and policy operation engaging people of all ages. Together they work to end abortion — the human rights issue of our day — and provide political, legal, and community support for women and their children, born and preborn. Headquartered in Fredericksburg, VA, SFLA has more than 1,300 groups on middle, high school, college, university, medical, and law school campuses in all 50 states. SFLA creates strategy, policy, and programming to connect those most targeted for abortion with people ready to help and builds a framework for political engagement on their behalf. SFLA and SFLAction have more conversations with those most targeted by the abortion industry than any other pro-life outreach in the world, reaching more than 2 million people across social media platforms each week and engaging in approximately 100,000 digital conversations per month. Over more than 16 years, President Kristan Hawkins has grown SFLAction/SFLA into an $18 million organization preparing for a Post-Roe America.