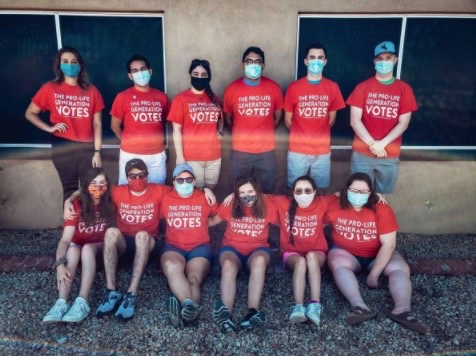 April 29, 2021
Arizona State Senator Nancy Barto is a Pro-Life Champion
Blog by Titus Folks, Students for Life Action's Grassroots Political Coordinator.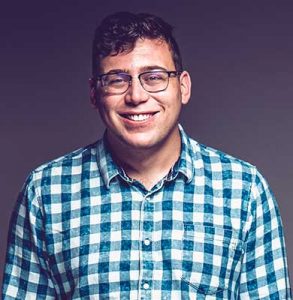 This summer, I was joined by Students for Life leaders from across the country in Phoenix, Arizona. We were knocking doors 8 hours a day in the 110 degree weather for almost 3 weeks. It was hard, but a year later we can see that it was worth it.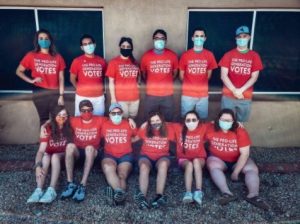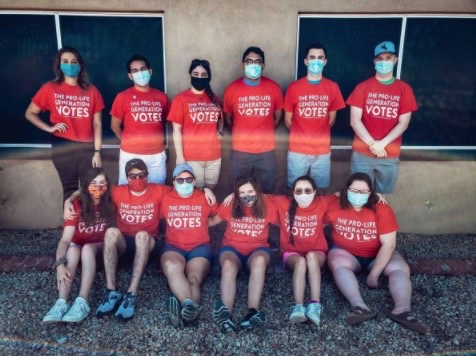 You can read more about that effort here. 
Why would we do that to ourselves? 
We needed to raise awareness. Senator Carter has a long history of ignoring the pro-life movement and "accidentally" missing votes. Then in 2020, Senator Carter joined with Senator McGee to stop $7.5 million dollars from going Pregnancy Resource Centers that help women who have unexpected pregnancies.   
SFL Action students mobilized to knock on more than 5,000 doors in State Senator Heather Carter's district to compare her record with that of Representative Nancy Barto. Our students also mobilized to make over 15,000 calls to voters as well. 
In the end, Nancy won by a narrow margin: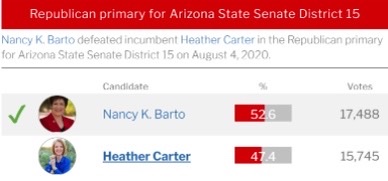 As the Arizona Legislative Session comes to a close, it's clear that Barto is a pro-life champion. Her biggest success was SB 1457, which passed 16-14 in the Senate. If just one Republican had opposed this bill, then it would have failed. Luckily, Heather Carter had been replaced by someone who advanced pro-life legislation instead of opposing it. 
This pro-life bill passed by just TWO votes and look what it accomplished: 
       

Bans abortions for genetic 

abnormalities

 

       Ensu

res aborted babies receive a cremation or 

burial

       Bans chemical abortion pills from being sent via

mail

 
 She also sponsored three other bills that passed and will help children in Arizona: 
SB 1018: Creates new reporting requirements for the Arizona Department of Child Services 
SB 1028: Created a study committee to better assist Special Education students in Arizona 
SB 1254: Creates a website and task force to promote adoption 
The Pro-Life Generation looks forward to holding Republicans accountable for their votes on pro-life legislation across the country. If legislators won't pass pro-life laws, then we'll make sure voters are aware of the candidates who are ready and willing to do so in their stead.