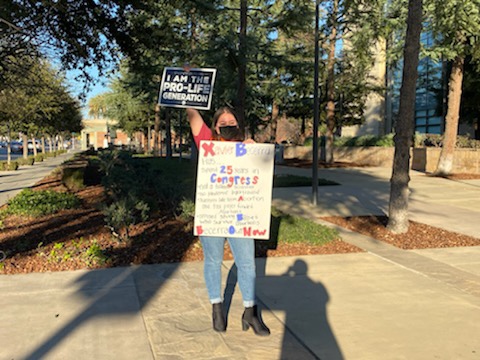 February 25, 2021
Pro-Life Activism in California This Week
Guest post by Lea Kalinowski, Students for Life of America's Nevada/Northern California Regional Coordinator.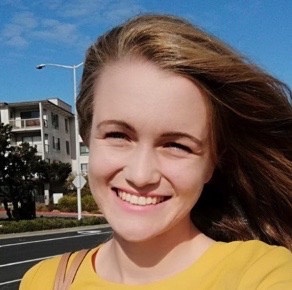 On February 25th, 2021, I hosted my first virtual lobbying event via Zoom. It was a beautiful experience. There were only about 7 attendees besides myself as it was a last minute event and the first of its kind which I have hosted. Although the meeting was small, God worked with the smallness. The event brought people together in support of life.
During the event, I explained what has been happening with Students for Life, and then those who joined sent the http://stopbecerra.com link out to people they knew, and called and emailed senators, urging them to reject the nomination of Xavier Becerra. We also were able to talk as a group, and I met some new people, including one girl who was interested in the event, but unable to attend. She told me she was interested in starting a pro-life group in her state at her public high school. Another student who also couldn't attend told me they wanted to be more active in the pro-life movement. There was even a third student who works with another organization and wanted to collaborate to support life.
Even though the event was small, it was not a waste of time. You never know what connections you can make through a virtual event! I will be hosting many more virtual events in the future. To anyone who is thinking about hosting a virtual event, know that God will bless you in your efforts, and it is not about the number of people who attend, but about bringing people together in community to encourage them to be strong advocates for life.
On February 24th, Students from Fresno State and members of the Pro-Life Future Fresno group collaborated to visit Senator Diane Feinstein's office in Fresno. There they attempted to deliver a letter to the Senator's office, but unfortunately, the office was not open to the public. They then contacted Senator Dianne Feinstein, specifically through Twitter, with a pro-life message, and they proceeded to hold pro-life signs and a sign to about stopping Xavier Becerra. Their willingness and courage to stand up for the preborn despite all odds is admirable and that is the type of courage we need to see today.