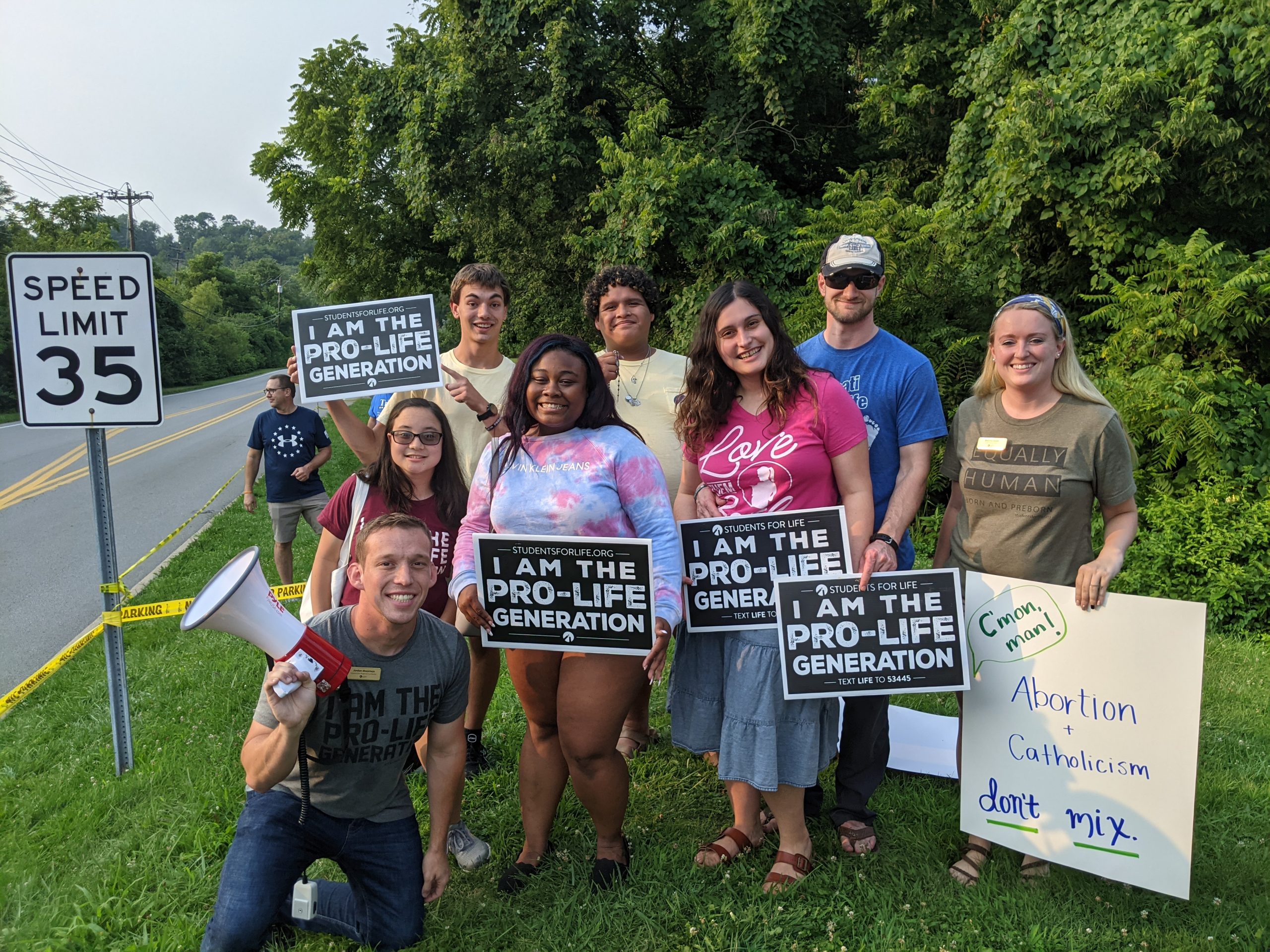 July 22, 2021
C'mon, Man – Joe Biden's Visit to Cincinnati Met with Opposition (From Us)
Last night, President Joe Biden visited Cincinnati (his first visit to Ohio since he took office) for a town hall aired by CNN. Thanks to Students for Life Action, Right to Life of Greater Cincinnati, Kentucky Right to Life, and others, he was met with a substantial crowd of pro-life advocates on the sidewalks surrounding Mount St. Joseph University – a Catholic college.
Check out our photos and videos from the evening…
The concerns voiced by the mass of pro-lifers shared common themes:
Catholics can't be pro-abortion.
Biden's intent to force Americans to fund abortion by eliminating the Hyde Amendment is wrong.
His radical abortion views are out-of-touch with public opinion.
Hamilton County (the county that contains Cincinnati) Auditor Dusty Rhodes tweeted a line that was used on a number of signs on the sidewalk:
Fake Catholic President at fake Catholic college. https://t.co/ttAEpo3omW

— Dusty Rhodes (@AuditorRhodes) July 20, 2021
The large crowd gathered outside the school founded by the Sisters of Charity was diverse in the issues they came to vocalize, but LIFE was clearly the forefront issue – the Pro-Life Generation represented the majority by a wide margin. Prior to the protest, Right to Life of Greater Cincinnati urged area pro-lifers to contact Mount St. Joseph as well as the Archdiocese of Cincinnati to convey disappointment that the most pro-abortion president in American history was invited to speak at a Catholic institution.
The responses were taken right out of Pontius Pilate's playbook.
Sisters of Charity Cincinnati say President Biden's visit to Mount St. Joseph University was not their decision. https://t.co/AdN1N39FxP

— Enquirer (@Enquirer) July 21, 2021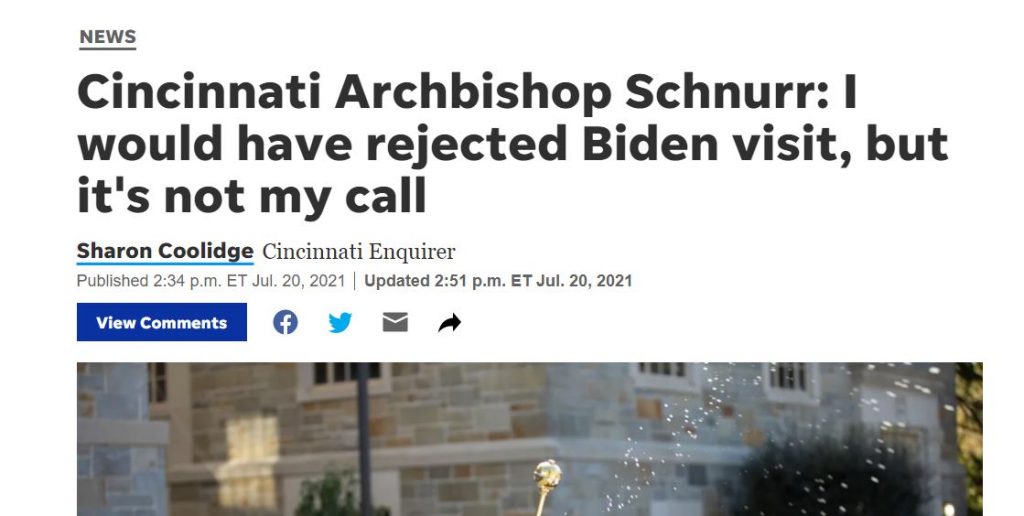 While these sentiments are better than rolling out the red carpet, they're still lukewarm at best. When Students for Life of America hosted a handful of "Fight for Faith & Life" rallies outside of Catholic bishops' offices earlier this summer, the plea was clear: we want to see Christian faith leaders guiding their flock. The frequent refusal of faith leaders to take a firm stand against abortion only serves to confuse and frustrate people of faith who are thirsting for leadership on this issue.
Students for Life Action will continue to focus on preventing taxpayer-funded abortion, stopping the FDA from removing safety measures from chemical abortion drugs, and keeping the government from forcing public schools to distribute chemical abortion pills… regardless of the obstacles the Biden Administration throw our way.