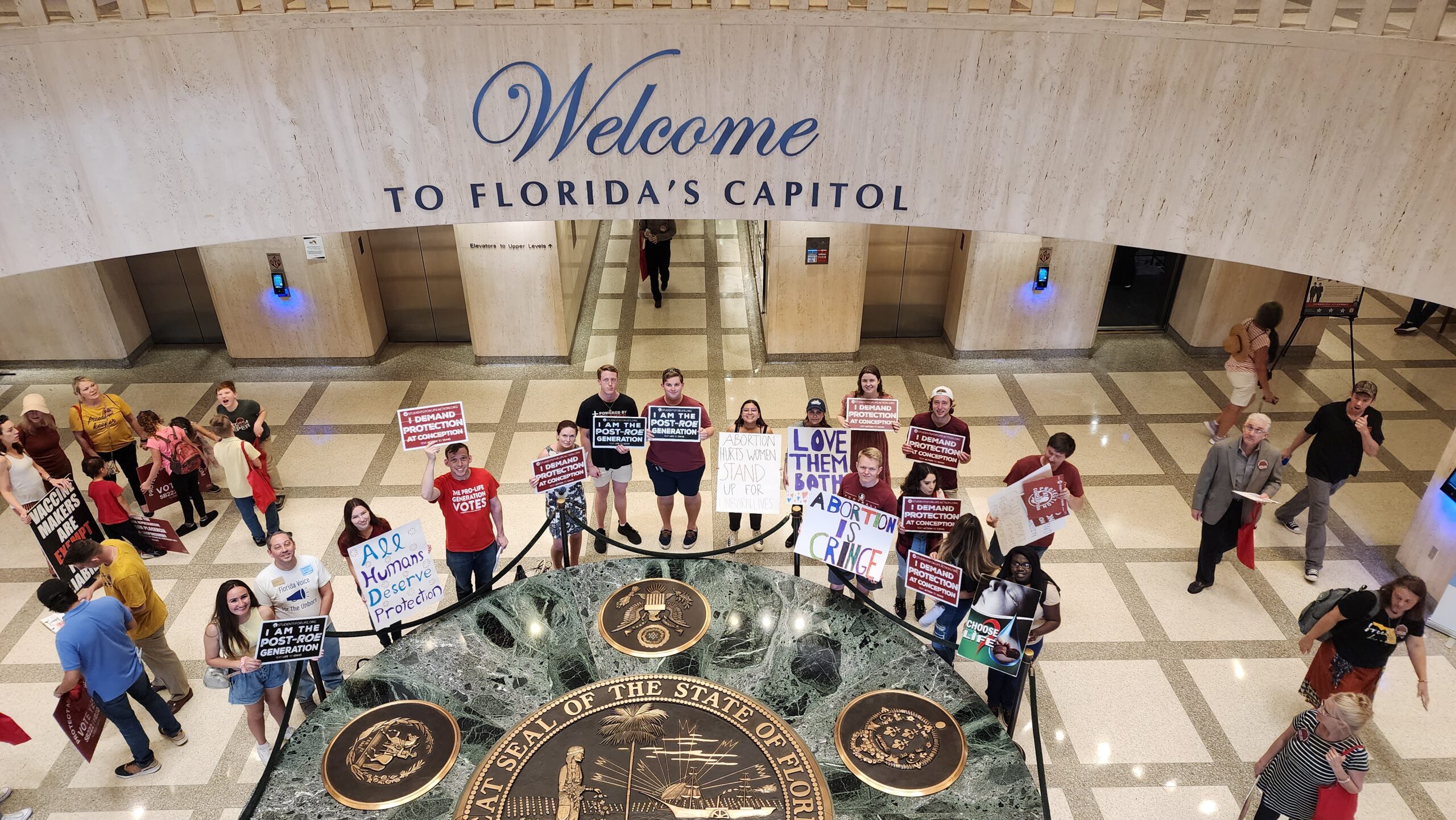 March 16, 2023
Florida's New Heartbeat Bill Proves that SFLAction Can Change the Hearts and Minds of Legislators
Students for Life Action (SFLAction) has been targeting Florida as a key state for pro-life laws, and our recent efforts helped persuade legislators into taking action to protect future Floridians. While not perfect, the newly introduced Heartbeat bill is a step in the right direction – here's what you need to know about it: 
Florida's legislature recently gaveled into session, and State Senator Erin Grall (R-FL-54) filed SB 300 which would prohibit physicians from knowingly committing or "inducing a termination of pregnancy" after six weeks, which is when a heartbeat can first be heard. 
Currently, Florida's 15-week limit still allows more than 93% of abortions to occur, and that has made the state a destination in the south for abortion tourism. While SB 300 does allow for exceptions such as rape and incest that wrongfully discriminate against a baby based on circumstances of conception, the legislation is a step in the right direction as noted by SFLAction President Kristan Hawkins in a recent news interview.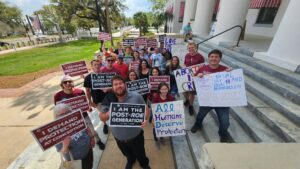 "When a heartbeat is present, there is certainly life there. And the act of abortion after six weeks we know ends the beating heart of another human being," Hawkins said, plain and simple.  
There are good provisions in the legislation that prohibit abortionists from using things such as telehealth or the postal service to commit abortions. Also, SB 300 expands services provided by the Florida Department of Health to contracted pregnancy resource centers who give needed support to parents such as clothing, car seats, diapers, and counseling. 
This bill certainly aims to support women so they don't feel like abortion is their only option. In addition, SB 300 includes language that addresses Chemical Abortion Pills, but SFLAction is encouraging Florida legislators to take this a step further like leaders in Wyoming have done.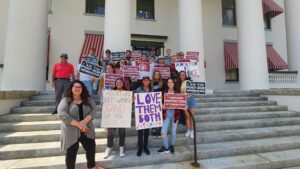 Florida can mirror actions taken by pro-life legislators in Wyoming that passed SFLAction's bill to end the distribution of Chemical Abortion Pills that cause death, injury, infertility for women while damaging our environment.   
SFLAction hopes to continue working with legislators to strengthen this bill but is celebrating its mere introduction as it took serious elbow grease to make a pathway for its day in the Capital. SFLAction directly addressed Senate President Kathleen Passidomo, who is an attorney who grew up in New Jersey, and has said repeatedly in the media that she wants 12-week abortion limits with exceptions that would single out some babies for abortion based on the circumstances of their conception.   
With her pro-abortion voting record and position of power, SFLAction wasted no time collecting petitions from the Senator's constituents who pressed her for stronger protections for the preborn. Hawkins delivered more than 2,500 petitions herself to the Senator's office and explained to her staff that preborn babies deserve the full protection of the law from the moment that science tells us life begins: conception.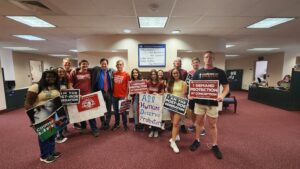 In addition, SFLAction was out in full force at the steps of Florida's capital on the first day of the legislative session with a pro-life, pro-science lobby day demanding that life-saving policies be a priority of the GOP majority in our post-Roe America. 
"There's no reason that Florida shouldn't be the pro-life capital of America," Hawkins said in a previous statement.  
Along with roughly a dozen students, Hawkins was joined by Mark Minick, the State Chairman for Protect Human Life Florida and Andrew Shirvell, founder of Florida Voice for the Unborn. The pro-life leaders were on the steps because more than 82,000 abortions were reported in Florida from January 2022 to February 2023 making it the 5th highest abortion rate in the United States.  
SFLAction was able to meet with Representative Joel Rudman (FL-HD-03) and other legislative staff to discuss the importance of protection at conception and deliver letters.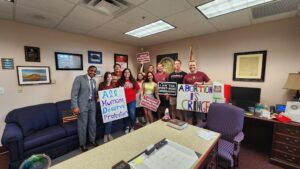 While the current bill is a decent start, SFLAction hopes to make this legislation stronger before it makes its way to the Governor's desk. The same Governor with a great deal of influence on other states and one who has transformed a once purple swing state can be a real leader for the most vulnerable in our society and help end the violence of abortion by getting behind pro-life laws.  
READ NEXT: DeSantis Wins Students for Life Action's Straw Poll at the National Pro-Life Summit, & Protection at Conception came out on Top as Preferred Policy Goal