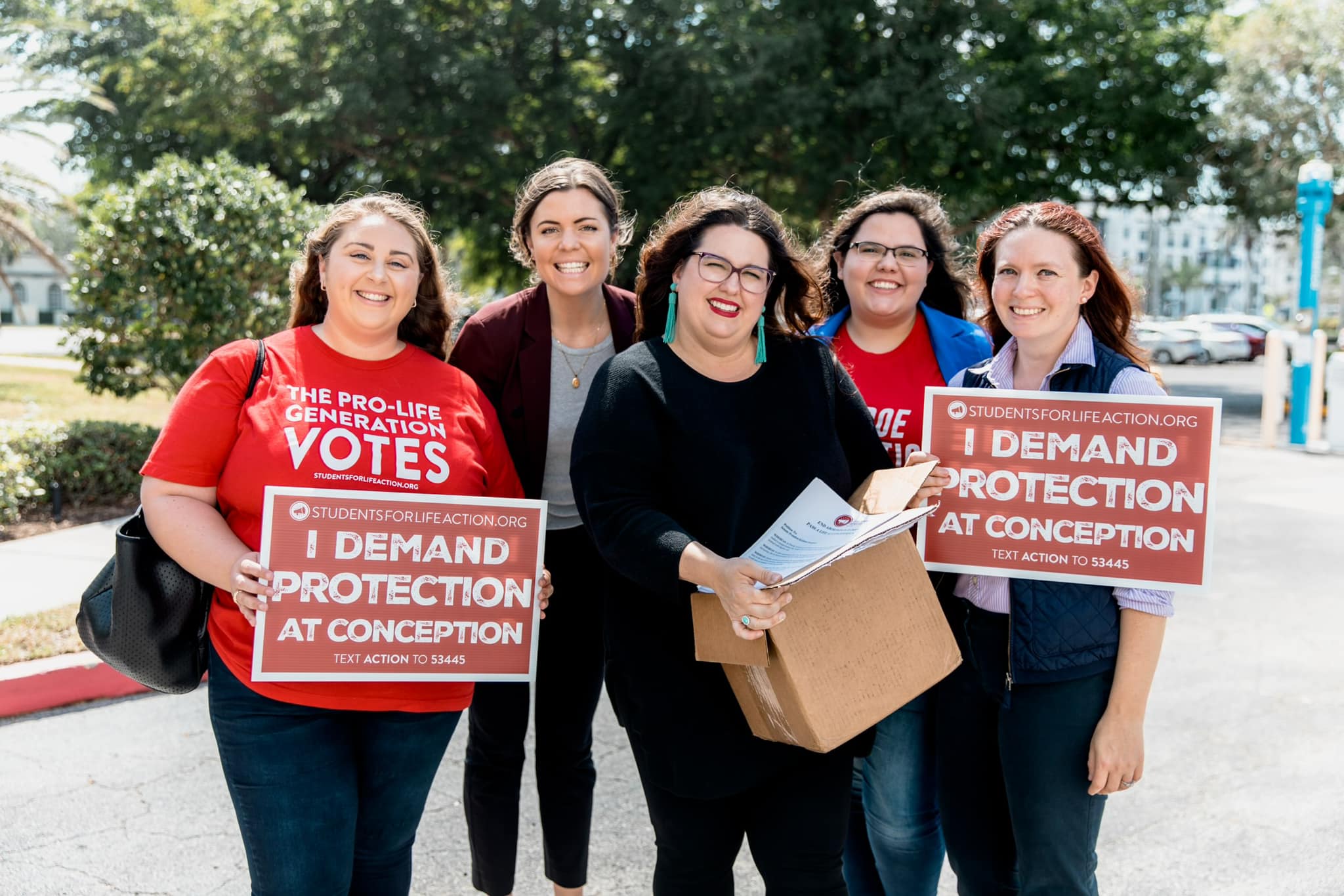 March 6, 2023
SFLAction Delivers Petitions to Florida Senate President, Plans Rally Before Start of FL Legislative Session
Have you ever signed a political petition and wondered what happened to it? Students for Life Action (SFLAction) doesn't keep it a secret from our base of supporters what happens to their signatures. While we can't do it with every single one, we try to make petition deliveries in person on a regular basis. This keeps our elected officials on their toes when they hear from constituents!  
While SFLAction was recently in Naples, Florida, we made a visit to Florida Senate President Kathleen Passidomo's office with a big delivery. SFLAction President Kristan Hawkins brought more than 2,500 printed petitions to Senator Passidomo's office, urging her to take up Life at Conception legislation with the start of Florida's legislative session this week. 
(CLICK HERE to watch our Facebook live!)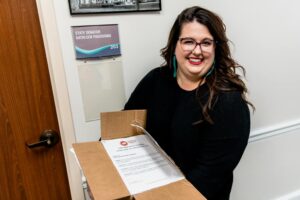 Hawkins told the Senator's staff that more petitions from those in the district would be sent digitally but wanted to make a physical point that her Southwest Florida constituents want strong protections for the preborn. Despite the GOP majority, Florida has the highest abortion rate among red states and Senator Passidomo unfortunately hasn't been working to change this. 
The Naples Daily News reported, "There have been 82,192 reported abortions in Florida from Jan. 1, 2022 to Feb. 3, 2023. Nearly 73% of those abortions were elective, over 22% for social or economic reasons, nearly 5% for various health issues and a little over 0.1% were for instances of rape and incest." 
The state's current 15-week restriction only prohibits approximately 7% of abortions, but Senate President Passidomo has reportedly been seeking avenues to block stronger pro-life bills from being introduced.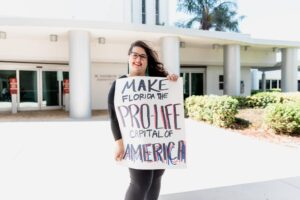 "In a vacuum, Passidomo would prefer not to further restrict abortion in Florida, said Florida Senate Minority Leader Lauren Book (D), who says she is close with Passidomo and says she speaks to her regularly about abortion," the Washington Post reported.  
SFLAction, among the largest pro-life youth organizations, stands to enact laws that take the boldest stance for the preborn and women. We don't accept watered down pieces of legislation or leaders who say something privately and act another way publicly.  
Senator Passidomo and other members of Florida's legislature can expect to see students of the Pro-Life Generation in Tallahassee tomorrow for a rally before the start of the legislative session! For media wishing to connect with SFLAction at the State Capital, email [email protected].   
READ NEXT: The 2023 National Pro-Life Summit Straw Poll is Receiving Nationwide Attention