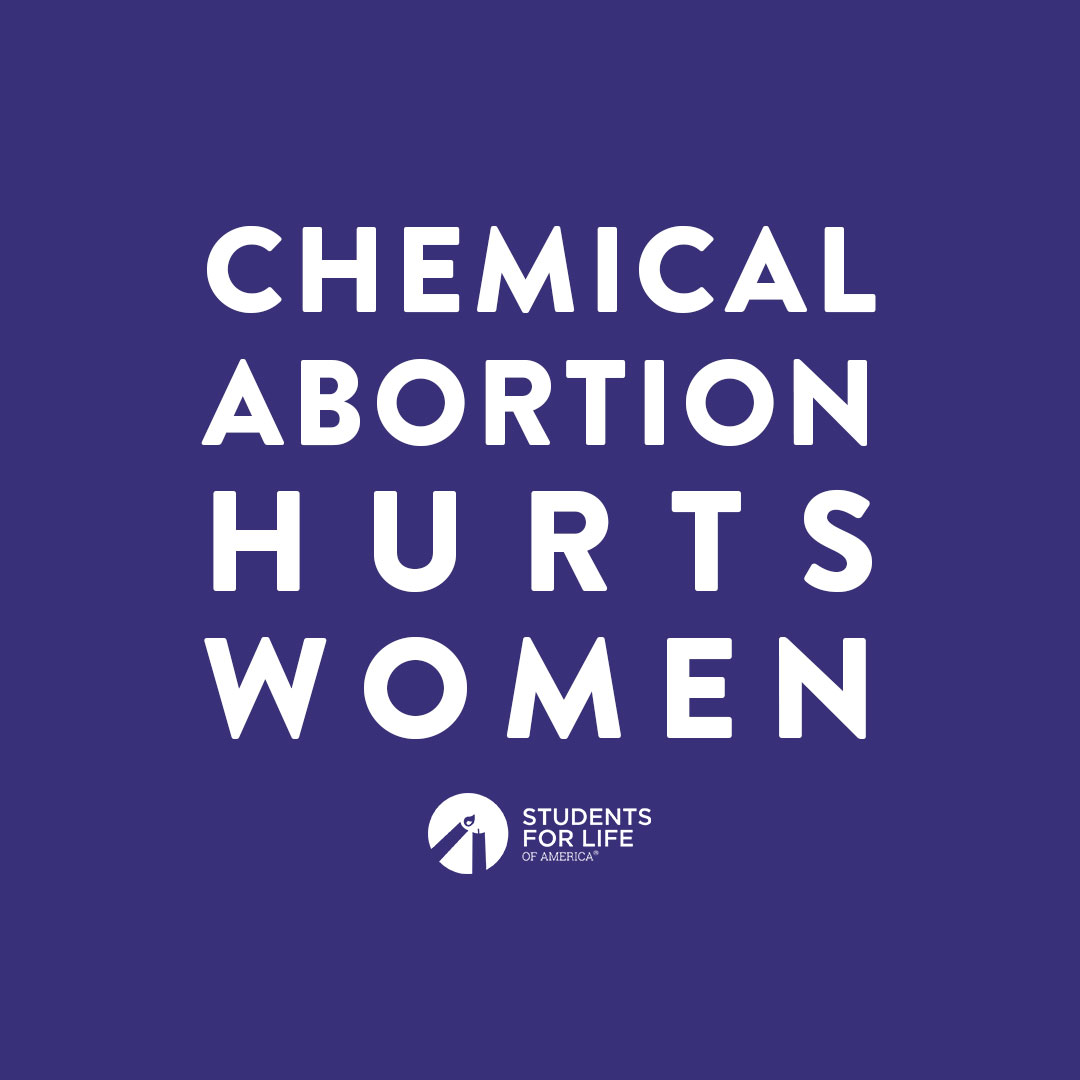 February 15, 2021
Students for Life Action calls on Indiana Legislators to Protect Women from Abusers who Get Hold of Chemical Abortion Drugs
Students for Life Action calls on Indiana Legislators to Protect Women from Abusers who Get Hold of Chemical Abortion Drugs
INDIANAPOLIS, IN (02-15-2021) — Students for Life Action President Kristan Hawkins and Indiana Resident and SFLAction's Grassroots Political Coordinator Titus Folks submitted a letter today to Indiana legislators who are considering HB 1577, a pro-life law that includes stopping the dangerous, on-line distribution of Chemical Abortion Pills.
Feb. 15, 2021
To the House Public Health and To the Members of the Indiana Legislature.
Dear members,
Today, Students for Life Action writes to support passage of Indiana HB1577, a pro-life effort that addresses a number of issues of great importance to women and healthcare professionals when it comes to abortion. Others will be discussing important issues covered in this legislation, such as conscience protections for medical professionals who do not want to throw away their commitment to protecting life by being forced to end life, and life-saving information on abortion reversal. However, SFLAction and the Pro-Life Generation writes today specifically about provisions that will prevent an on-line abortion market that allows distribution of Chemical Abortion Pills in a virtual world without vital protections. On-Line distribution of Chemical Abortion Pills empowers abusers, not women, and places women in danger of losing any chance for a future child.
Students for Life of America and SFLAction have serious concerns about the Chemical Abortion Pill crisis that is sweeping America, now ending lives in more than 40 percent of all abortion. We are here to speak for our generation, having lost 1 in four of our number to abortion, and counting.
Young Women are Being Targeted for Chemical Abortion Pill Sales where they Spend their Time on-line and on Their phones. These deadly Chemical Abortion Pills have 4x the complications of surgical abortion, can cause dangerous complications later in pregnancy and in ectopic pregnancies, and can harm women's future fertility if handed out without proper screening and treatment for blood type. They also pose a risk to women if abusers get hold of the drugs to force on women, sometimes without their knowledge or consent.
During the Covid-19 crisis, Planned Parenthood announced that it would have the capacity to do "telehealth services" in all 50 states… meaning that every phone can become an abortion vendor, capable of distributing Chemical Abortion Pill, and 96 percent of 18 to 29-year old's have cell phones (and the other 4 percent can probably borrow one.)
But please consider how this kind of anonymous purchase allows abusers to get the pills, slipping them into the food or drink of unsuspecting women. This is happening today, and it empowers people who want to cover up crimes such as abusive partners, sex traffickers and others who want to get rid of a child because of their own agenda.
Recently, Students for Life of America commissioned an abortion poll of the generations considered most pro-abortion – OUR generation – Millennials and Gen Z. We found that rather than being 100 percent for abortion, our generation want LESS abortion. On Chemical Abortion Pill Distribution, preventing abusive people and partners from anonymously getting Chemical Abortion Pills that they slip to pregnant mothers without their consent got the greatest agreement. By a margin of 55% to 23%, Millennials and Gen Z supported in-person purchase to stop abuse.
And here is a great headline for those who support commonsense abortion regulation: Legislators backing Chemical Abortion Pill regulation got good news: by a margin of 52% to 25%, Millennials and Gen Z said they were more likely to vote for a legislator who supported Chemical Abortion Pill regulation after they learned more about it.
Please help this generation by standing for strong protections against deadly abuses and dangerous complications from Chemical Abortion Pills. Lives are at stake. Preventing the distributing of abortion pills on the phone or on-line will stop a new and widespread abortion distribution network.
If you want to learn more about women's horrific experiences taking such drugs, you can read women's stories at THISISCHEMICALABORTION.com.
Thank you for your vote for life.
Regards,
Students for Life Action President Kristan Hawkins
SFLAction Grassroots Political Coordinator and Indiana resident Titus Folks
Students for Life Action (SFLAction) is the 501c4 sister organization of Students for Life of America (SFLA), the nation's largest, pro-life, student organization with more than 1,240 groups on middle, high school, and university campuses in all 50 states. Students for Life has more conversations with those most targeted by the abortion industry every day, week, and year than any other pro-life outreach in the world and mobilizes the Pro-Life Generation to confront abortion at the local, state and national levels daily. Every week, Students for Life entities reach more than 2 million people across social media platforms to have nearly 200,000 digital conversations with the most engaged pro-life online audience in the world.
Students for Life of America (SFLA)is the nation's largest, pro-life, youth organization. Headquartered in Fredericksburg, VA, SFLA serves more than 1,240 groups on college and university, middle and high school, medical and law school campuses in all 50 states. Student pro-life organizations work to confront policies on their campuses to support pregnant and parenting students, to end Planned Parenthood's relationships with schools and communities, and to change minds of their peers about abortion. SFLA has more conversations with those most targeted by the abortion industry every day, week, and year than any other pro-life outreach in the world and mobilizes the Pro-Life Generation to confront abortion at the local, state and national levels daily. Every week, Students for Life entities reach more than 2 million people across social media platforms to have nearly 200,000 digital conversations with the most engaged pro-life online audience in the worl