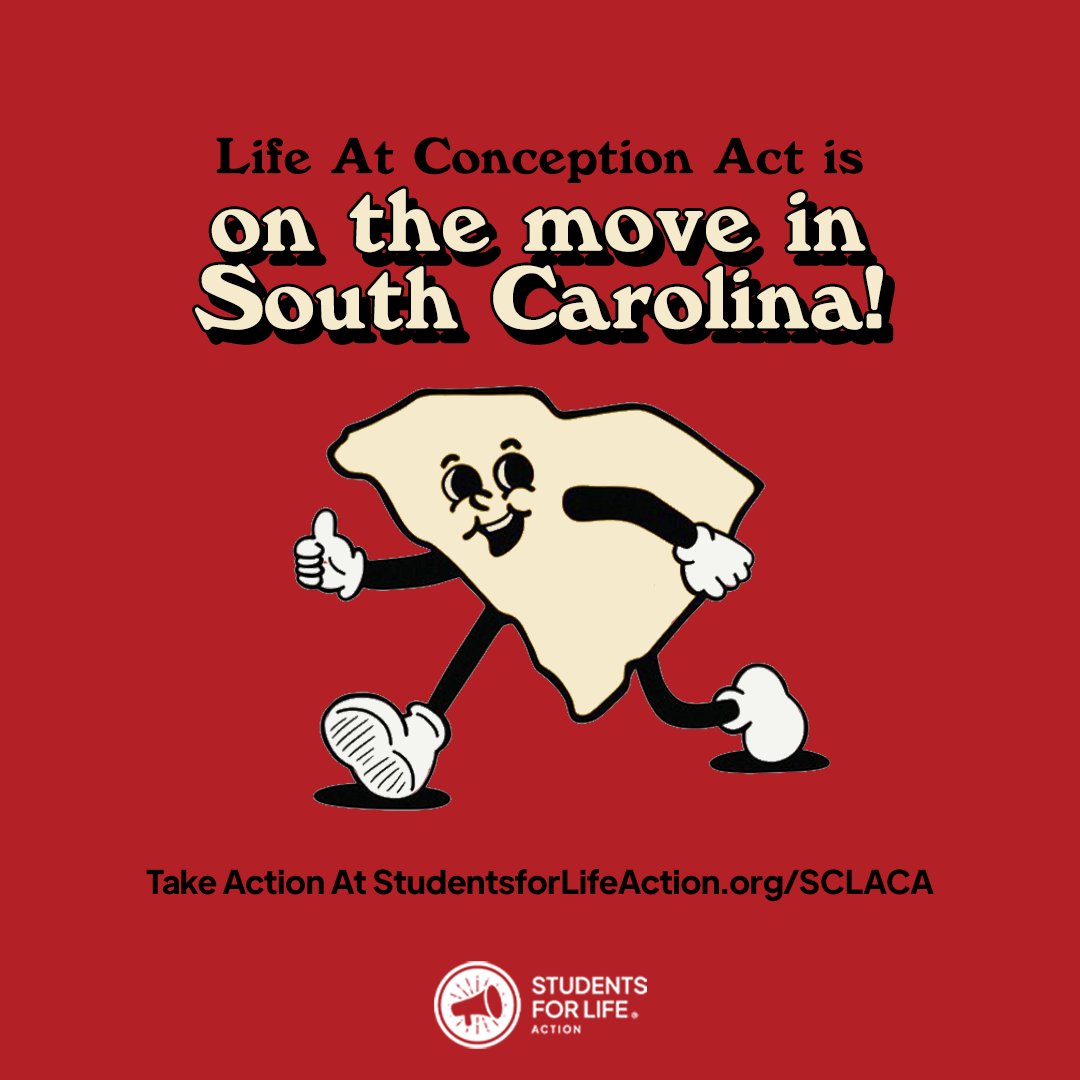 February 16, 2023
Human Life Protection Act Passes South Carolina State House, Moves to Senate Where SFLAction Tells Senators 'Have a Spine'
"We are thrilled to see pro-life fighter Rep. McCravy's bill pass the House and are calling upon South Carolina's Senators to pass this life-saving bill," said Dustin Curtis, SFLAction Vice President of Political Affairs & Operations. "This legislation is a huge step forward for protecting women and the preborn from the horrors of abortion. The Human Life Protection Act brings us closer to making South Carolina an abortion free state." 
CLICK HERE to read SFLAction's petition
CLICK HERE to read SFLAction's blog on spine deliveries
WASHINGTON, D.C. (02-16-2023) – Students for Life Action (SFLAction) applauded South Carolina's State House for passing H.3552, the Human Life Protection Act. Working with State Representative John McCravy, SFLAction was thrilled to see the House move forward on sweeping legislation that prohibits elective abortion from the earliest stage of development.
"If you're not addressing early term abortion, you're missing out on a huge opportunity to protect the preborn," added Curtis as 2020 studies show 93% of abortions occur during the first trimester of pregnancy.
Last fall, SFLAction supported a similar measure that failed to pass the Senate and become law. Now the organization will put pressure on leading Republican legislators in the Senate who filibustered or voted against this measure.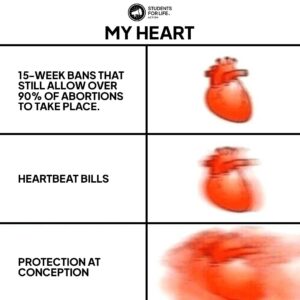 SFLAction is calling upon South Carolina's State Senate to adopt the Houses' language and take a direct stand against America's leading abortion vendor: Planned Parenthood. Recent data in the Palmetto State points to more than 5,400 abortions in 2020 – a devastatingly high number of innocent preborn children who were subjected to the violence of abortion.
With each 'spine' delivery made by SFLAction students to key Senators, the pro-life group is reminding elected officials that it's their job to have a backbone when confronted by Planned Parenthood – lives are on the line. SFLAction said that all preborn children deserve legal protection and it's the right thing to do; stalling this bill would be a failure to every pro-lifer in South Carolina and future pro-lifers in the womb.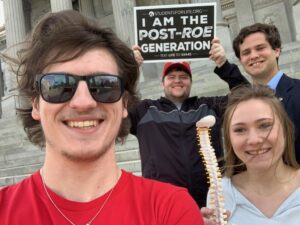 SFLAction will continue to mobilize in support of this bill, collect petition signatures, and deliver spines as the grassroots organization sees fit.
To read SFLAction's Kristan Hawkins' Op-Ed Entitled 'SC Legislature shouldn't compromise on protecting all life' CLICK HERE
For interviews email [email protected]
–30–
Students for Life Action (SFLAction), a 501c4, along with its 501c3 sister organization, Students for Life of America (SFLA), make up the nation's largest pro-life youth organization and a political and policy operation engaging people of all ages. Together they work to end abortion — the human rights issue of our day — and provide political, legal, and community support for women and their children, born and preborn. Headquartered in Fredericksburg, VA, SFLA has more than 1,300 groups on middle, high school, college, university, medical, and law school campuses in all 50 states. SFLA creates strategy, policy, and programming to connect those most targeted for abortion with people ready to help and builds a framework for political engagement on their behalf. SFLA and SFLAction have more conversations with those most targeted by the abortion industry than any other pro-life outreach in the world, reaching more than 2 million people across social media platforms each week and engaging in approximately 100,000 digital conversations per month. Over more than 16 years, President Kristan Hawkins has grown SFLAction/SFLA into an $18 million organization preparing for a Post-Roe America.