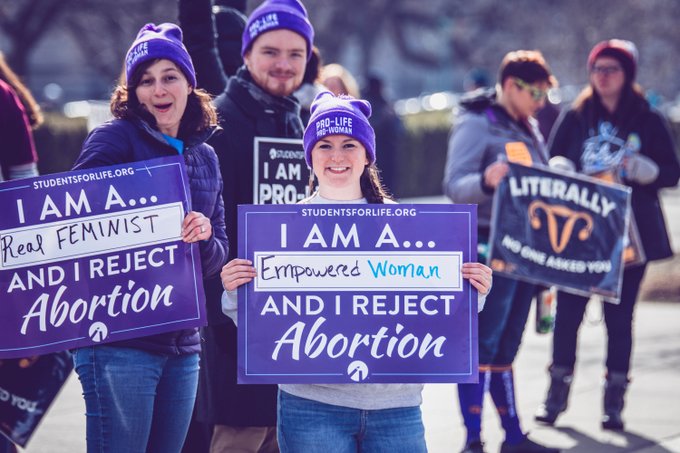 March 12, 2021
Illinois Students Rally to Protect Young Minor Women from Sexual Abuse and the Violence of Abortion
Illinois students rallied together this week for a virtual lobby day in support of young women. The Illinois legislature is attempting to Repeal Parental Notification at the expense of young women and their families. Parental Notification protects young minor women from sexual abuse and medical injury. Abortions are a medical procedure that can have serious mental, physical, and emotional costs. Parents must be able to help their daughters in the case of injury but should also know their daughter's medical history in the case of future issues.
Young women deserve the support and protection of their parents especially when they are pregnant and vulnerable. Young women are vulnerable to sexual abuse and toxic abusive relationships with older men. Parental Notification protects young women from sexual abuse and from abusers that use abortion to cover up their crimes. When parents are informed, their daughters can be protected.
The abortion industry in Illinois is pushing this measure at the expense of young women and their parents. The Pro-Life Gen in Illinois spent Tuesday afternoon calling, emailing, and sending letters to Illinois House Representatives to implore them to vote no on the Repeal of Parental Notification (HB1797). Over 10 students throughout the region, joined in to fight for life and stand up for innocent children and their peers.
On one call, one of our student leaders had an amazing conversation about abortion and female health with the office of the main sponsor of the bill. The main goal of our efforts is just that, to have heart and minding changing conversations because we know that politics is downstream of culture. Our mission at Students for Life is to abolish abortion in our lifetime and our students are fighting to do that by engaging in productive conversations and the political process!
Guest post by Sarah Minnich, Students for Life of America's Upper Midwest Regional Coordinator.