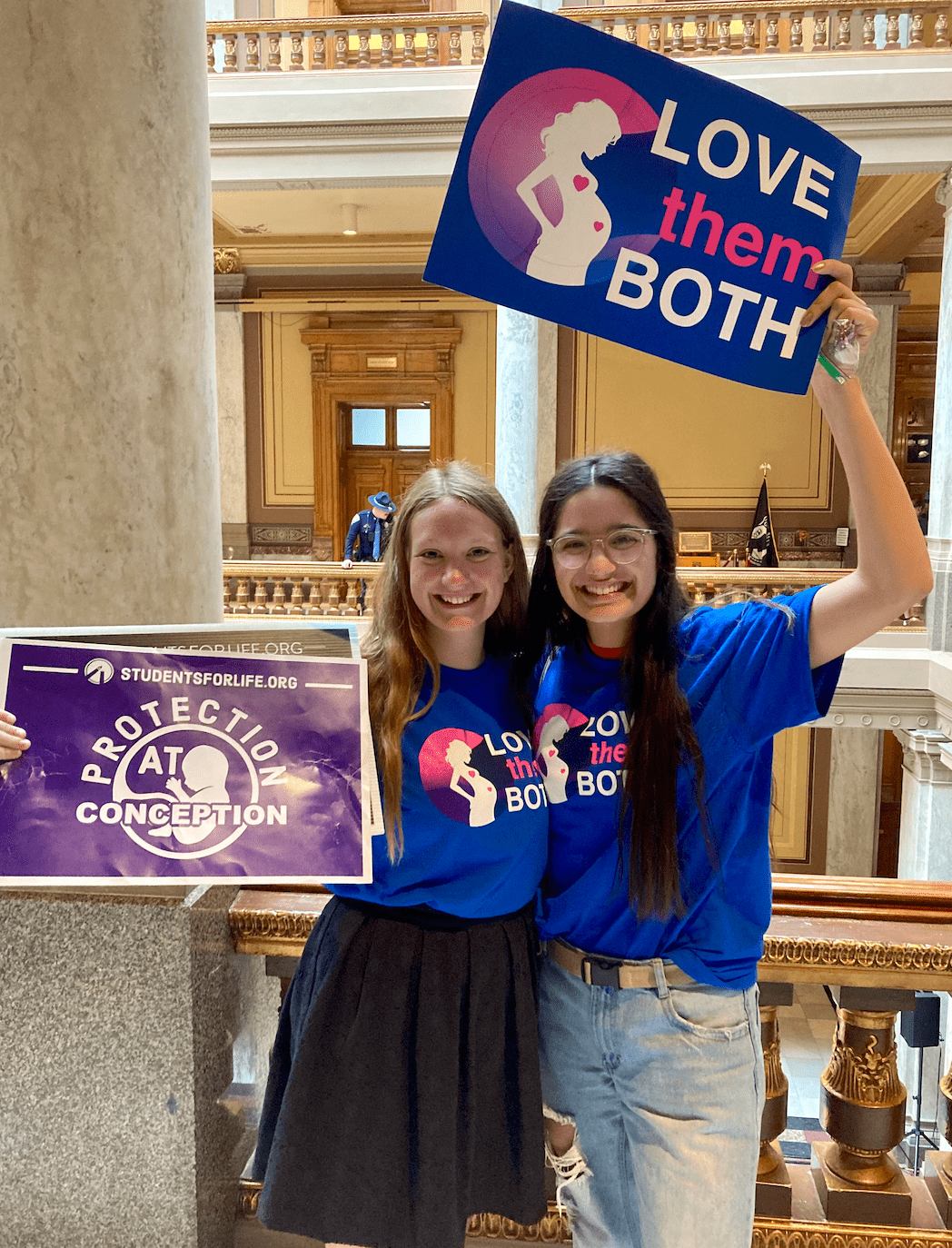 August 1, 2022
Indiana's Defend Life Week: The Blueprints of Our Pro-Life Strategy
GUEST POST: Indiana is the first state across the country to convene a special legislative session and address the future of abortion within its borders. Up until last week, many of us Hoosiers were confident in our legislators' pro-life convictions and promises that they would protect all life from the moment of conception and clarify strong requirements the support the life of the mother.  
And then that changed. 
On Tuesday, July 19, Senator Kyle Walker announced his "balanced approach" to abortion that he wished the legislature would consider. His 12–15 week abortion ban was far from balanced – it was cowardly – and it was a precursor to the broken promises and ridiculousness that were to follow.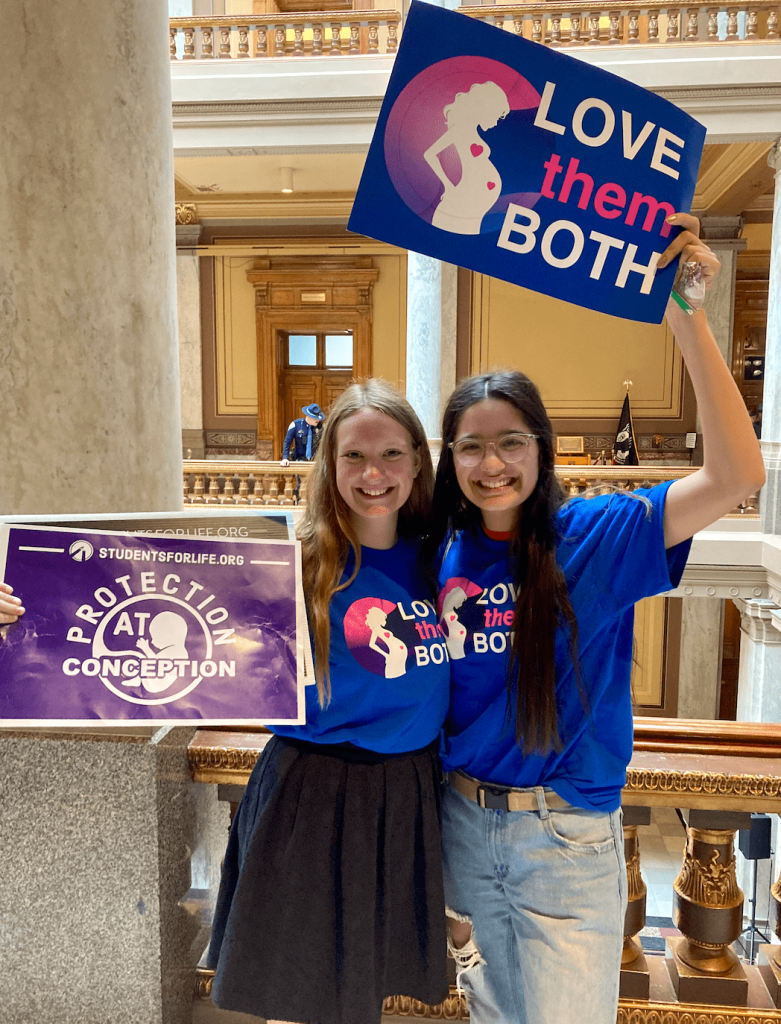 On the afternoon of Wednesday, July 20, the Indiana Senate Republican Party (GOP) determined that political convenience allowed for lives to be discarded when Senate Pro-Tempore Rodric Bray and Senator Susan Glick announced their "pro-life" bill at a press conference held in the Senate Chamber. What should have been a bill to protect preborn Hoosiers from violence, was no longer. 
It was a wolf in sheep's clothing, designed to protect abortionists, open more abortion facilities, and allow for the deaths of thousands to continue as scheduled. Having originally no criminal penalties for abortionists, full exceptions for cases of rape and incest (with no requirement other than a signed affidavit), full exceptions for fetal fatal abnormality diagnoses (which are 85% wrong), and weak and confusing language surrounding life of the mother, the Indiana GOP made clear they wanted to compromise on life.  
The Pro-Life Generation doesn't want to compromise on life, though — so we did what we always do. We gathered, mobilized, and set out for a week's worth of grassroots activism to defend life because no Indiana child deserves a death sentence for residing in their mother's womb.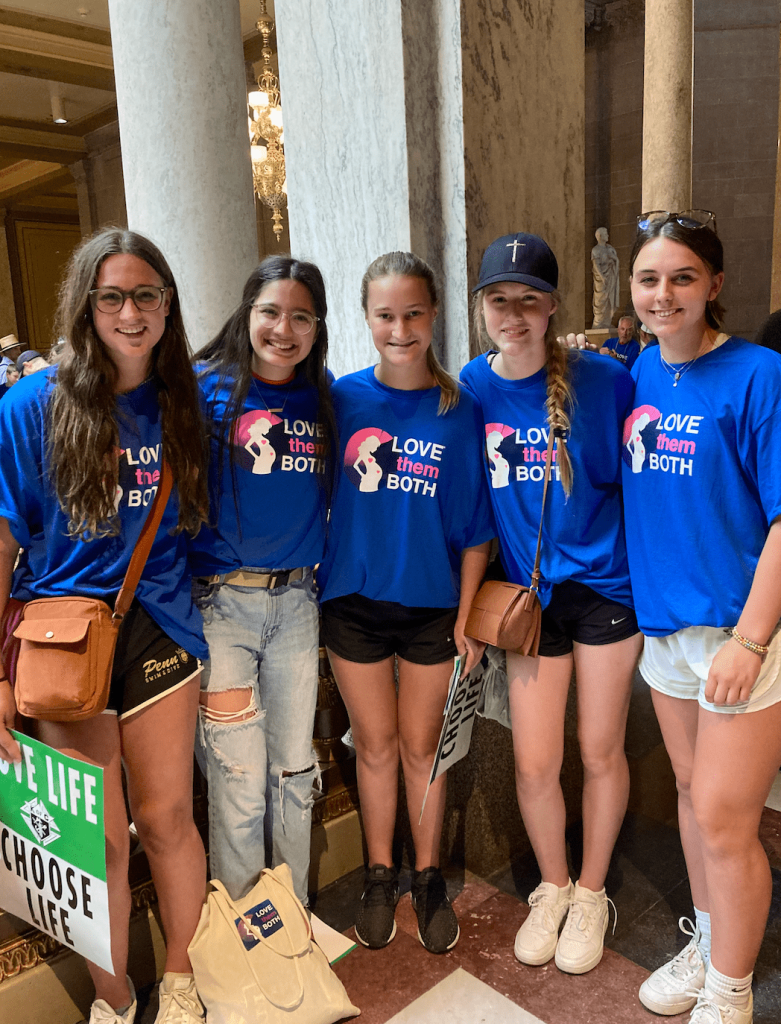 While it really began that Wednesday morning when we sent out 66,000 texts to Indiana voters alerting them to call their Senators, when we heard the news of the flawed and toothless legislation they announced that afternoon, we stepped it up. The following day, Thursday, would become Day 1 of our Indiana Defend Life Week.  
DAY 1: CONTROL THE GRASSROOTS NARRATIVE / Thursday, July 21st 
SFLAction students from all over Indiana took to social media to repost the same message: "I am a Pro-Life Hoosier who stands for PROTECTION AT CONCEPTION. Feel the same? Join the Fight."

 

This activism petition sent an email to their elected officials and generated a call. 

 
DAY 2: VOTER EDUCATION / Friday, July 22nd  
We wore our best pro-life gear for the entire day and had conversations out in public with those who questioned our views on abortion. 

 

More texts were cued up to alert voters of the status of Indiana's faulty abortion bill.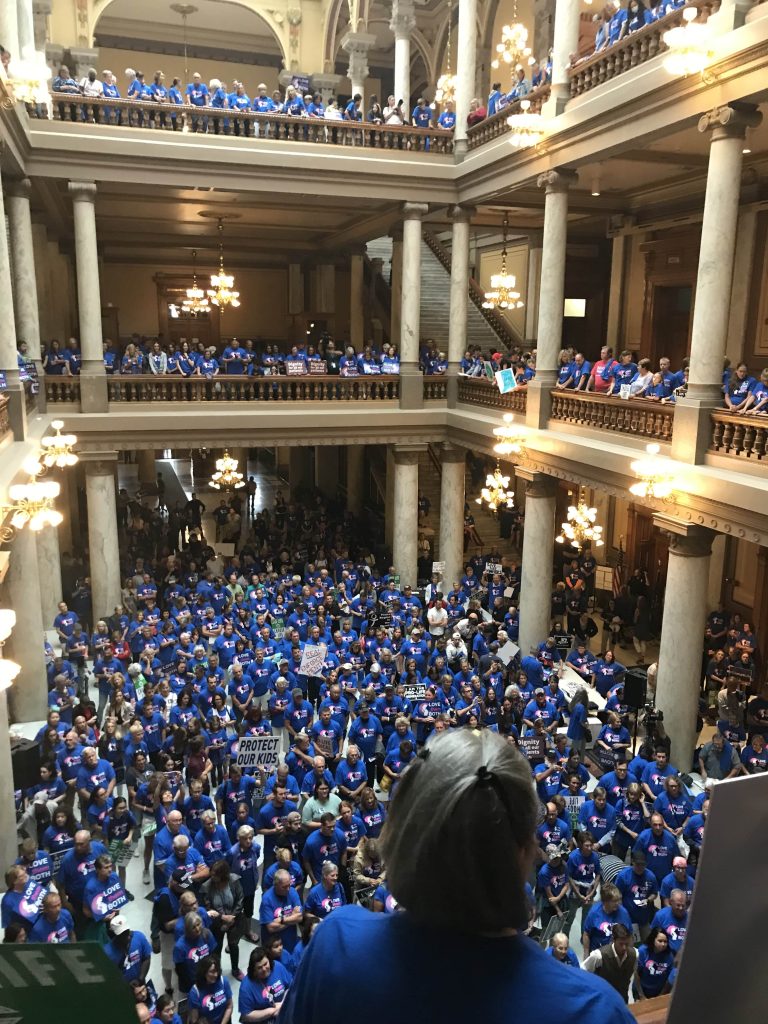 DAY 3: POLITICAL PREPARATION / Saturday, July 23rd   
We spent the entire day (9 a.m.- 5 p.m.) being trained by SFLAction Grassroots Coordinator Titus Folks on cutting edge political strategies and tactics in a political school

hosted in Brownsburg, Indiana. 

 
DAY 4: CONTROL THE GRASSROOTS NARRATIVE / Sunday, July 24th 
We informed our churches of the compromised abortion ban and reshared the petition to call for stronger protections for the preborn. We recruited more rally attendees and made a game plan for who could attend the opening day of session.

 

We focused on more social media activism and asked people to pray for the future of our state and conviction for our legislators.

 
DAY 5: TESTIFY AND PRESS CONFERENCE / Monday, July 25th   
SFLAction co-hosted a press conference with Hoosier Conservative Voices and invited federal legislators to express their support for Protection at Conception, calling on all Indiana elected officials to end the killing of preborn in the womb.

 

Multiple students testified before the Senate Rules committee at 1:00 p.m. in opposition to the bill, including Thomas Hill, President of Homestead Students for Life; Emma Duell, President of Noblesville Students for Life; Isaac Manring, President of IUPUI Life Defenders; and Nathaniel Mervar, homeschool student from Fort Wayne, IN.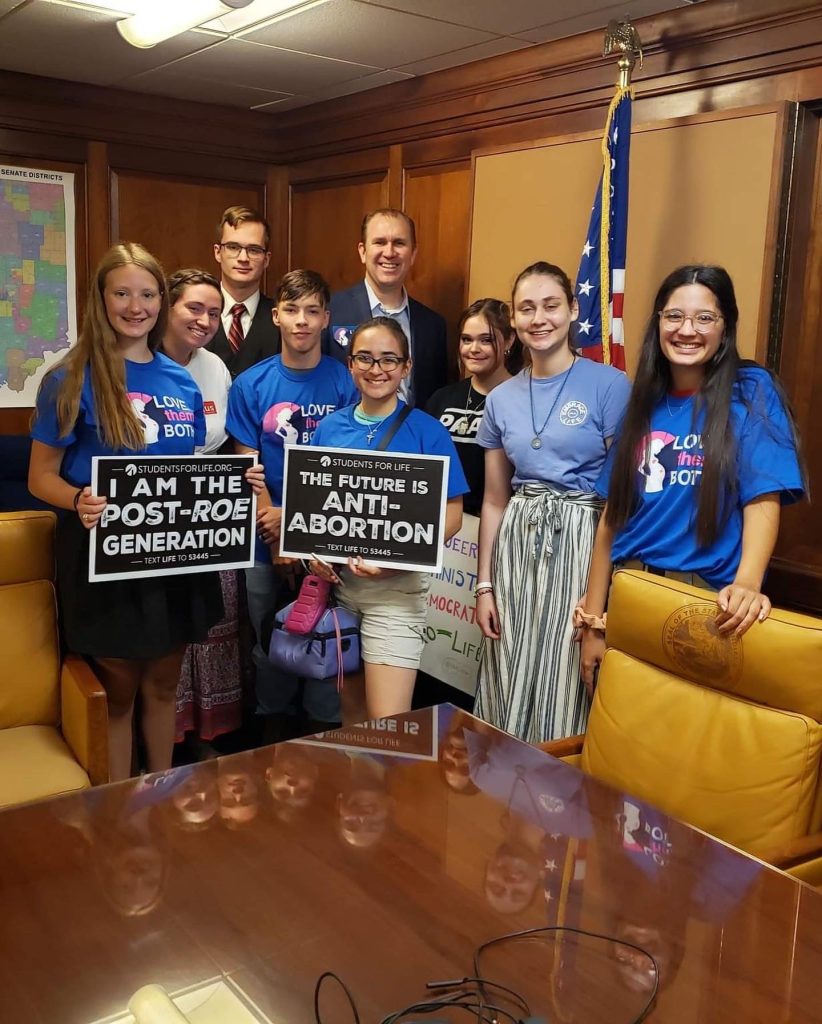 DAY 6: STATEWIDE RALLY / Tuesday, July 26th 
More students and recent graduates

lined up to testify before the Senate Rules committee at 9:00 a.m. in the Indiana Statehouse.

In the South Atrium, we united with more than 1,

500 pro-life students, young adults, and community members for the Indiana statewide 

LOVE THEM BOTH

 r

ally starting at 9 a.m. at the Statehouse. The crowd was enormous and completely unprecedented. We chanted outside the Senate Rules Committee as they were wrapping up their last chance for public testimony, urging them for a

total

ban on abortion. 

 
DAY 7: PRO-LIFE PRESENCE/ Wednesday, July 27th  
 The Pro-Life Generation was outside the Senate Chambers for the 2

nd

reading of SB1, when any Senator can offer an amendment to the compromised bill on abortion.

 
This week was truly been inspiring. While passion and motivation could easily burn out, the conviction to outlaw abortion never will. Students are emboldened and engaged with the current state of Indiana's abortion policy. We will continue to speak out loudly and unabated.  
No child deserves a death sentence for residing in their mother's womb – every preborn Hoosier deserves #ProtectionAtConception.