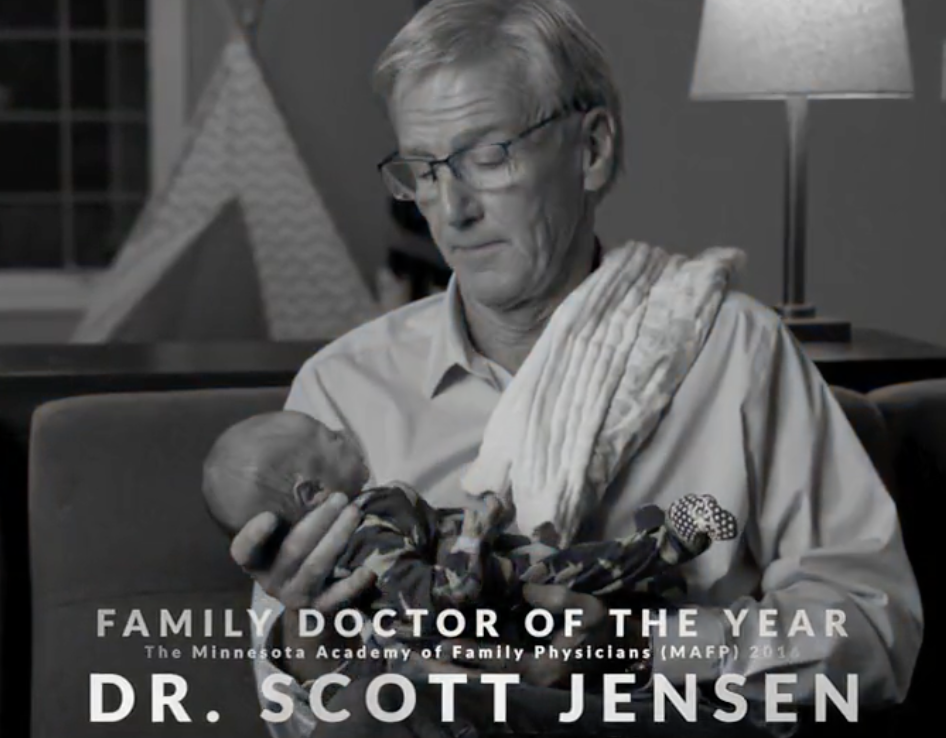 September 14, 2022
Kristan Hawkins Calls out GOP Candidate who Flip-Flops on Abortion Epically
CLICK HERE to watch Kristan Hawkins' video with a special take on Scott Jensen's latest ad. 
"Sadly, some Republican candidates across the country are ignoring the polling and common sense that shows voters care about protecting the preborn and are instead taking their marching orders from timid campaign consultants who tell them to run away from protecting life in law," said Kristan Hawkins, SFLAction President.  
WASHINGTON, D.C. (09-14-2022) – Students for Life Action (SFLAction) President Kristan Hawkins put out a special message on behalf of the 1,300 student groups in all 50 states to a gubernatorial candidate who epically bungled a pro-abortion ad.
In response to Minnesota candidate for Governor, Dr. Scott Jensen's campaign ad in which he touts his support for the violence of abortion WHILE HOLDING A BABY, Hawkins released a satirical video featuring her dog and the protected, constitutional right to … kill puppies.
This is a direct message from the #ProLifeGen to Republican politicians:

There is no "issue" more important than protecting the preborn from abortion violence. pic.twitter.com/aMl0gZLawW

— Kristan Hawkins (@KristanHawkins) September 14, 2022
The comparison was clear as advocating for abortion while holding a baby is certainly as tone deaf as calling for more animal research while holding a puppy. Of note, Students for Life Action/Students for Life of America has an on-going campaign in opposing research on animals that incorporates fetal remains at the University of Pittsburgh.
In the video, Hawkins highlights Jensen's previous record that stood for limiting elective abortions. As recently as March Jensen doubled down on his support for the preborn, but he now reaches for more votes by calling abortion a "protected, constitutional right."
"Stand up for your pro-life beliefs, which represent the majority of American, and show voters you are a person of conviction. Or lose. We pray you get the message," Hawkins added.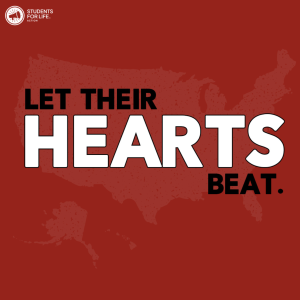 Recent polling found the majority of American voters (by double-digit margins) support "a heartbeat limit, a pain-capable limit, or a similarly protective gestational limit" when considering abortion policy. The poll also found that only 10% of voters favored the current agenda of the pro-abortion Democratic party which supports abortion at any time and for any reason.
Read Hawkins' latest op-ed at RealClearPolitics titled Biden and Allies Betting Voters Like Abortion as Much as They Do. 
Read Hawkins' op-ed at The Washington Examiner titled Bats, beagles, and babies: There's something wrong at Fauci's NIAID 
For interviews email [email protected]   
–30–
Students for Life Action (SFLAction), a 501c4, along with its 501c3 sister organization, Students for Life of America (SFLA), make up the nation's largest pro-life youth organization and a political and policy operation engaging people of all ages. Together they work to end abortion — the human rights issue of our day — and provide political, legal, and community support for women and their children, born and preborn. Headquartered in Fredericksburg, VA, SFLA has more than 1,300 groups on middle, high school, college, university, medical, and law school campuses in all 50 states. SFLA creates strategy, policy, and programming to connect those most targeted for abortion with people ready to help and builds a framework for political engagement on their behalf. SFLA and SFLAction have more conversations with those most targeted by the abortion industry than any other pro-life outreach in the world, reaching more than 2 million people across social media platforms each week and engaging in approximately 100,000 digital conversations per month. Over more than 16 years, President Kristan Hawkins has grown SFLAction/SFLA into an $18 million organization preparing for a Post-Roe America.