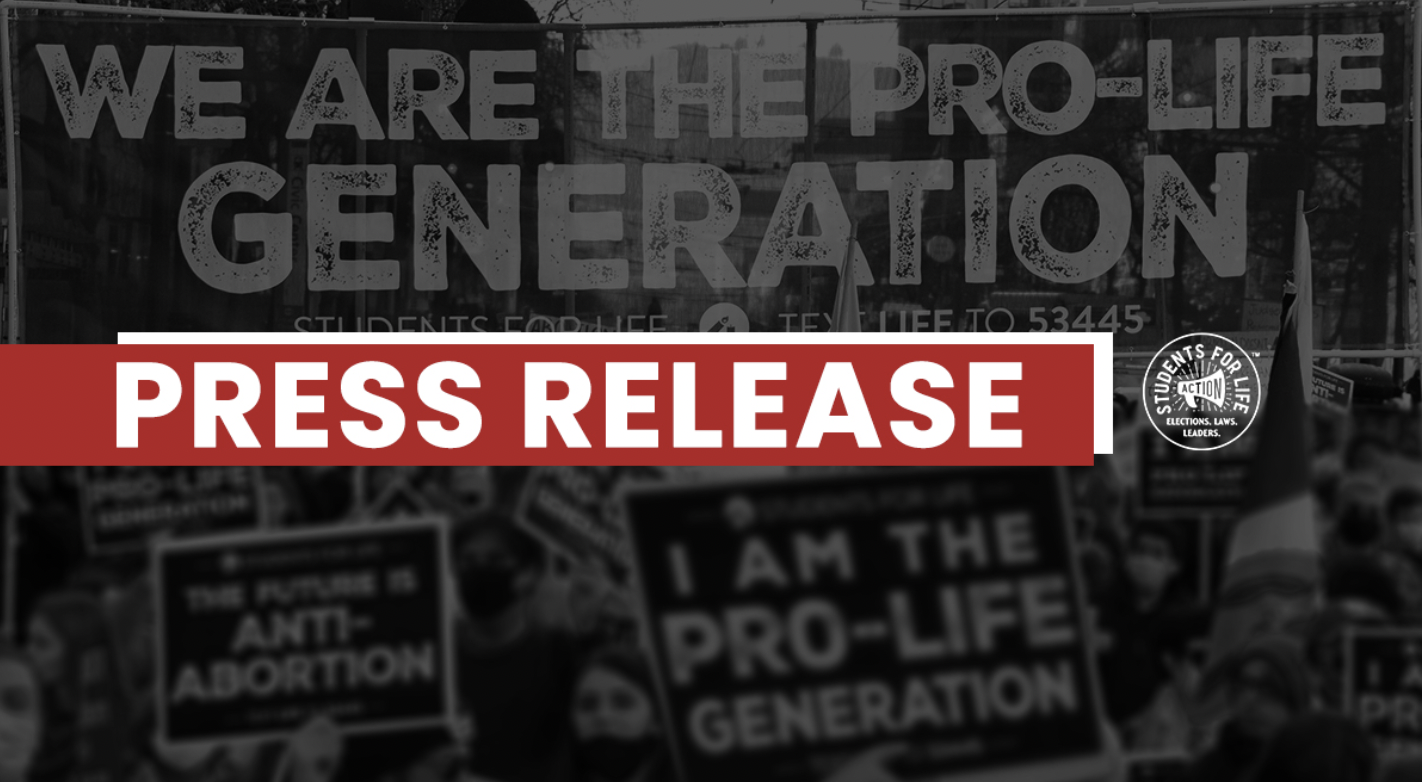 January 31, 2023
Kristan Hawkins Condemns Minnesota Abortion Vote, Says the State is Becoming the "California of the Midwest" with Extreme Policies
"After the vote last week, it's clear that Minnesota is looking to become the California of the Midwest where cruel, late-term abortions are normalized, and extreme policies are pushed by politicians voting lockstep with the abortion lobby," said Kristan Hawkins, SFLAction President. "Minnesota is a top priority of ours. In the next election, we will expose the mean and extreme laws that discriminate against the preborn and harm women and young girls who are vulnerable to permanent damage from a predatory abortion industry…and those who voted for them."
CLICK HERE to read SFLAction's petition opposing the PRO Act
WASHINGTON, D.C. (01-31-2023) – Students for Life Action (SFLAction) has stood firm against the deceptively named "Protect Reproductive Options" (PRO) Act in Minnesota with multiple testimonies and an active presence rallying at the state capital, yet lawmakers voted in support of a bill that sets a new extreme standard for the abortion industry.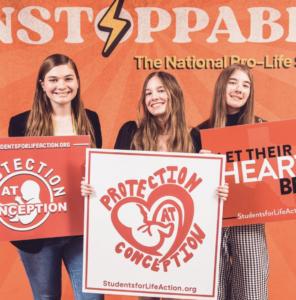 "There is no more Minnesota 'nice' as Democrats who control the State House are "mean" and extreme as they voted at 3:00 a.m. Friday night to allow abortion on babies with Down syndrome, or because the mother doesn't like the gender of her baby, or at any moment up until birth," tweeted Hawkins. Not only would the PRO Act allow for the killing of fully developed babies capable of feeling pain and living outside the womb, but it also makes it so that minors will be able to commit abortion without their parents being notified.
The disastrous PRO Act will further the violence of abortion for the preborn and it can increase misuse from abusers who utilize abortion as a tool to hide their predatory actions. While it is not an election year, the Democratic party endorsing this pro-death legislation in Minnesota squeaked out a slim, one vote majority in the State Senate by just under 1,000 votes this past cycle. Minnesota's State House was determined by less than 1,500 votes.
Minnesota legislators could face a fate similar to Virginia where Democrats in the state legislature repealed basic health protections on abortion and immediately lost their majority in the Governor's mansion and the State House after just one term. SFLAction will continue mobilizing its grassroots efforts to educate Minnesotans on the dangerous impacts of this bill.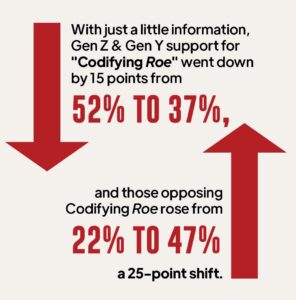 As noted by The Washington Post, SFLAction is "one of the largest antiabortion organizations in the country," and has long been preparing legislatively for a Post-Roe America. Fox News recognizes SFLAction "has already been pushing state legislatures" and our growing influence has even reached pro-abortion lead researcher Mary Ziegler who noted the power of our mobilization in The Atlantic.
For interviews email [email protected] 
–30–
Students for Life Action (SFLAction), a 501c4, along with its 501c3 sister organization, Students for Life of America (SFLA), make up the nation's largest pro-life youth organization and a political and policy operation engaging people of all ages. Together they work to end abortion — the human rights issue of our day — and provide political, legal, and community support for women and their children, born and preborn. Headquartered in Fredericksburg, VA, SFLA has more than 1,300 groups on middle, high school, college, university, medical, and law school campuses in all 50 states. SFLA creates strategy, policy, and programming to connect those most targeted for abortion with people ready to help and builds a framework for political engagement on their behalf. SFLA and SFLAction have more conversations with those most targeted by the abortion industry than any other pro-life outreach in the world, reaching more than 2 million people across social media platforms each week and engaging in approximately 100,000 digital conversations per month. Over more than 16 years, President Kristan Hawkins has grown SFLAction/SFLA into an $18 million organization preparing for a Post-Roe America.