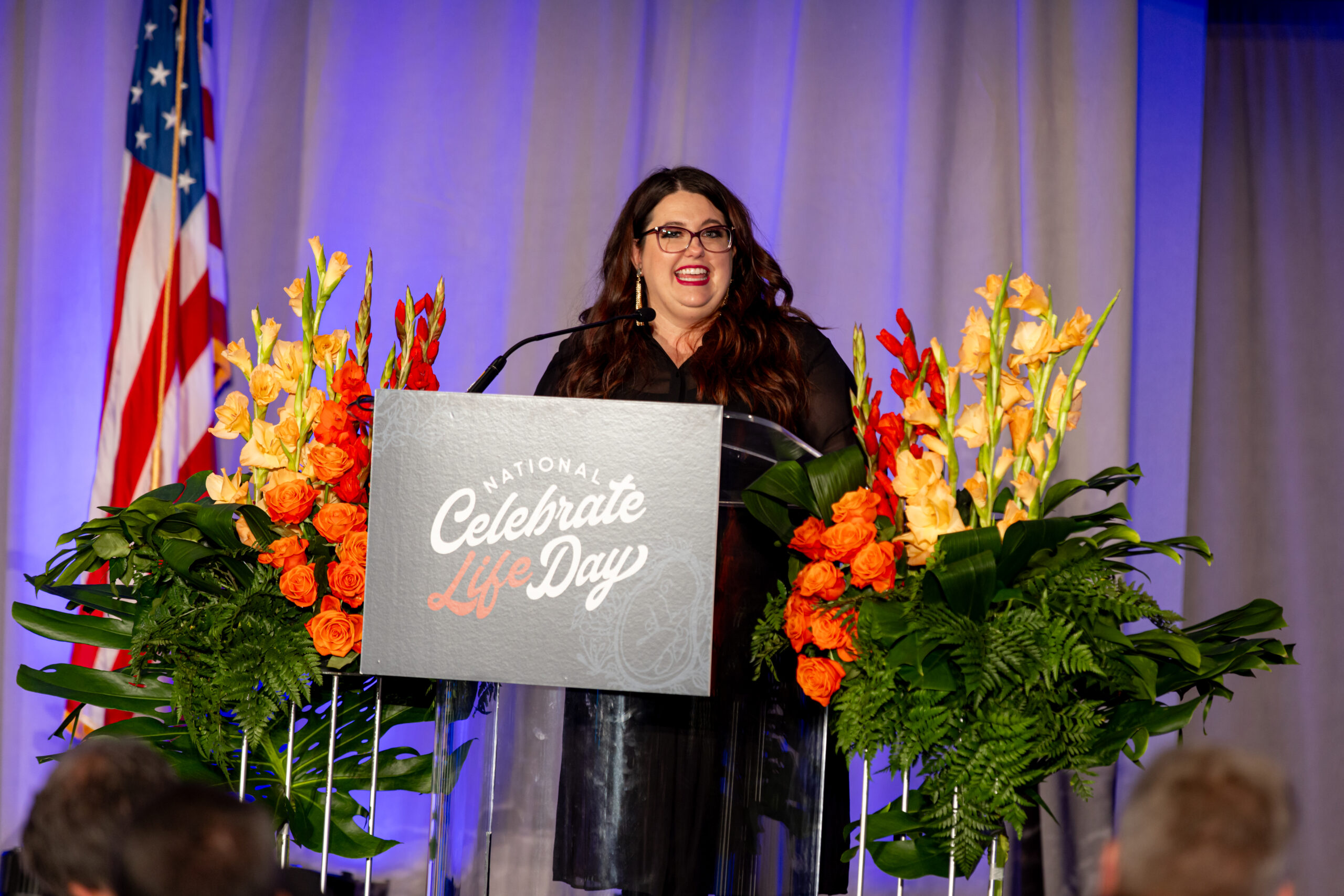 July 5, 2023
Kristan Hawkins Endorses Indiana Congressman Marlin Stutzman, Says Congress Needs His Pro-Life Leadership Again
WASHINGTON, D.C. (07-05-2023) – Students for Life Action (SFLAction) President Kristan Hawkins* released the following statement endorsing Congressman Marlin Stutzman to return to Congress and represent Indiana's third congressional district:
"Congressman Marlin Stutzman is a statesman with nearly two decades of bold pro-life lawmaking. Marlin has fought for life in the Indiana State House, Indiana State Senate, and as a U.S. Representative. Marlin Stutzman consistently defended the preborn from the violence of abortion with every opportunity voters gave him. Americans face a new landscape when it comes to abortion in a Post-Roe world; we need former Indiana Congressman Marlin Stutzman in Congress once again. He has pledged to lead the federal fight against abortion by once again cosponsoring and fighting for pro-life policies like the Life At Conception Act."
CLICK HERE to read SFLAction's newly released legislative sessions report, touting the biggest state victories that have unfolded in the year since Roe's reversal.
As a mega grassroots mobilizer, SFLAction has pursued an aggressive strategy of pushing new protections for the preborn and their mothers with a willingness to hold accountable office holders who may say they are pro-life but choose not to act in strategic moments. Following Hawkins' personal endorsement, the organization said that they look forward to continuing work with Congressman Stutzman in Washington.
As noted by The Washington Post, SFLAction is "one of the largest antiabortion organizations in the country," and has long been preparing legislatively for a Post-Roe America. Fox News recognizes SFLAction "has already been pushing state legislatures" and our growing influence has even reached pro-abortion lead researcher Mary Ziegler who noted the power of our mobilization in The Atlantic. 
For interviews email [email protected]    
*Title for identifications purposes only 
–30–
Students for Life Action (SFLAction), a 501c4, along with its 501c3 sister organization, Students for Life of America (SFLA), make up the nation's largest pro-life youth organization and a political and policy operation engaging people of all ages. Together they work to end abortion — the human rights issue of our day — and provide political, legal, and community support for women and their children, born and preborn. Headquartered in Fredericksburg, VA, SFLA has more than 1,300 groups on middle, high school, college, university, medical, and law school campuses in all 50 states. SFLA creates strategy, policy, and programming to connect those most targeted for abortion with people ready to help and builds a framework for political engagement on their behalf. SFLA and SFLAction have more conversations with those most targeted by the abortion industry than any other pro-life outreach in the world, reaching more than 2 million people across social media platforms each week and engaging in approximately 100,000 digital conversations per month. Over more than 16 years, President Kristan Hawkins has grown SFLAction/SFLA into an $18 million organization preparing for a Post-Roe America.