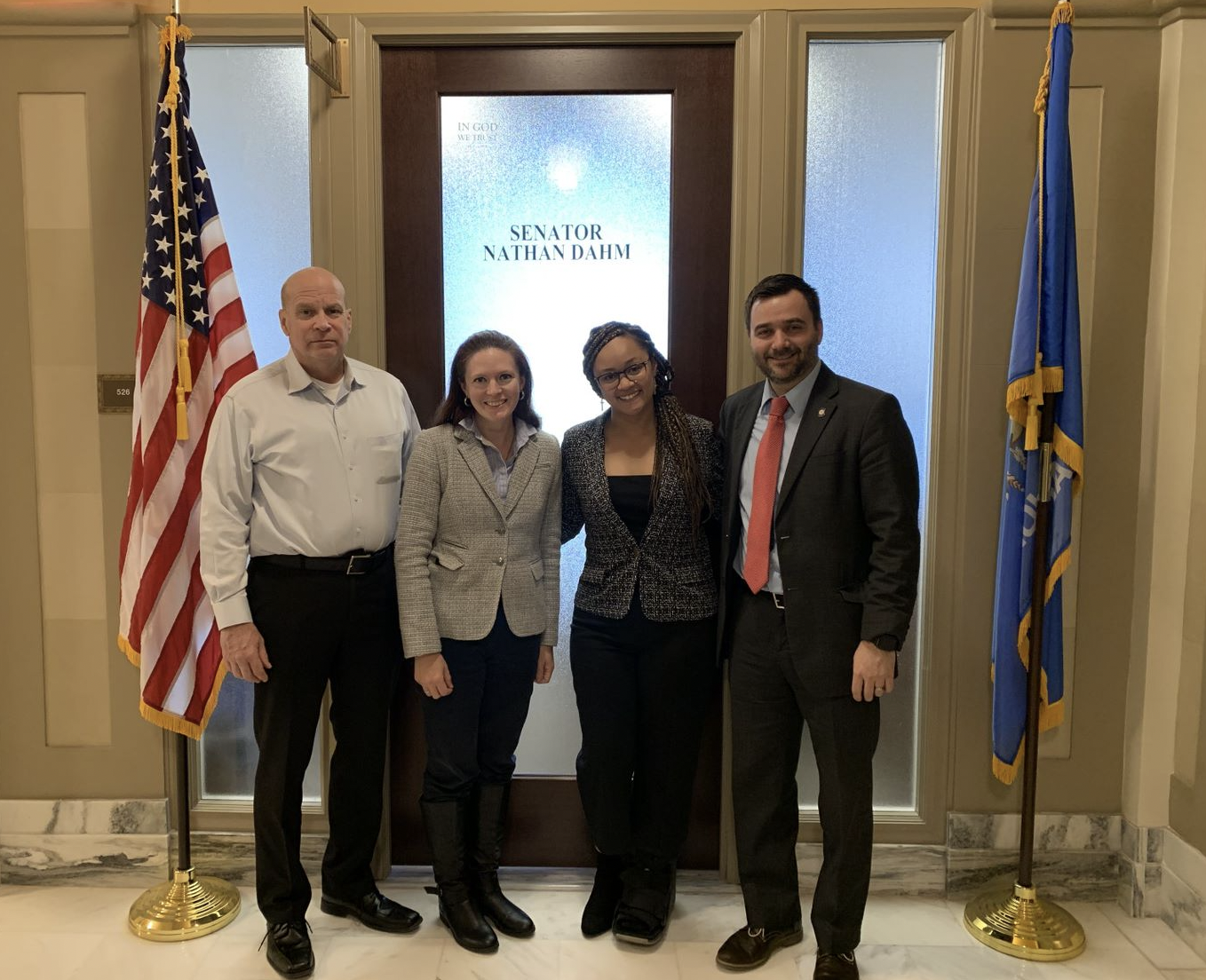 March 2, 2022
Lobbying in Oklahoma for Life
The Students for Life Action (SFLAction) team was recently at the Oklahoma State Capitol meeting with legislators and lobbying for life-affirming bills, particularly the SFLAction-inspired Senate Bill 612, which would protect life at conception and make Oklahoma abortion-free. Our staff and student leaders had the opportunity to meet with several representatives and pass along information on the bill. 
While the representatives were very busy as it was the first week of the session, it was wonderful to see how many willingly made time to meet when they heard the purpose of this bill. Meeting with legislators is a crucial part of protecting life in law as these meetings allow for questions and clarifications on bill content. SFLAction was able to clarify to representatives that our bill doesn't at all look to punish women who are seeking abortions—instead, our bill focuses on the abortion industry's crimes and holds THEM accountable for victimizing the innocent.  We helped the legislators understand that women are often victimized by the abortion industry that kills their children. These clarifications were met with highly positive feedback.  
SFLAction also delivered petitions to representatives with one of our Standing with You fellows, Bailee. The legislative assistants and representatives were shocked to find out how many petitions had been collected. With Bailee being connected in so many Oklahoma counties, she was able to make those personal connections during the petition delivery which showcased the power of a grassroots strategy.  
The abortion lobby better not get too comfortable in Oklahoma. SFLAction is excited to continue working in this state for the protection of preborn life and the opportunity to make Oklahoma abortion-free. Every day, we get closer to our goal—and we're not stopping until the life of every baby in Oklahoma is considered sacred and valuable.