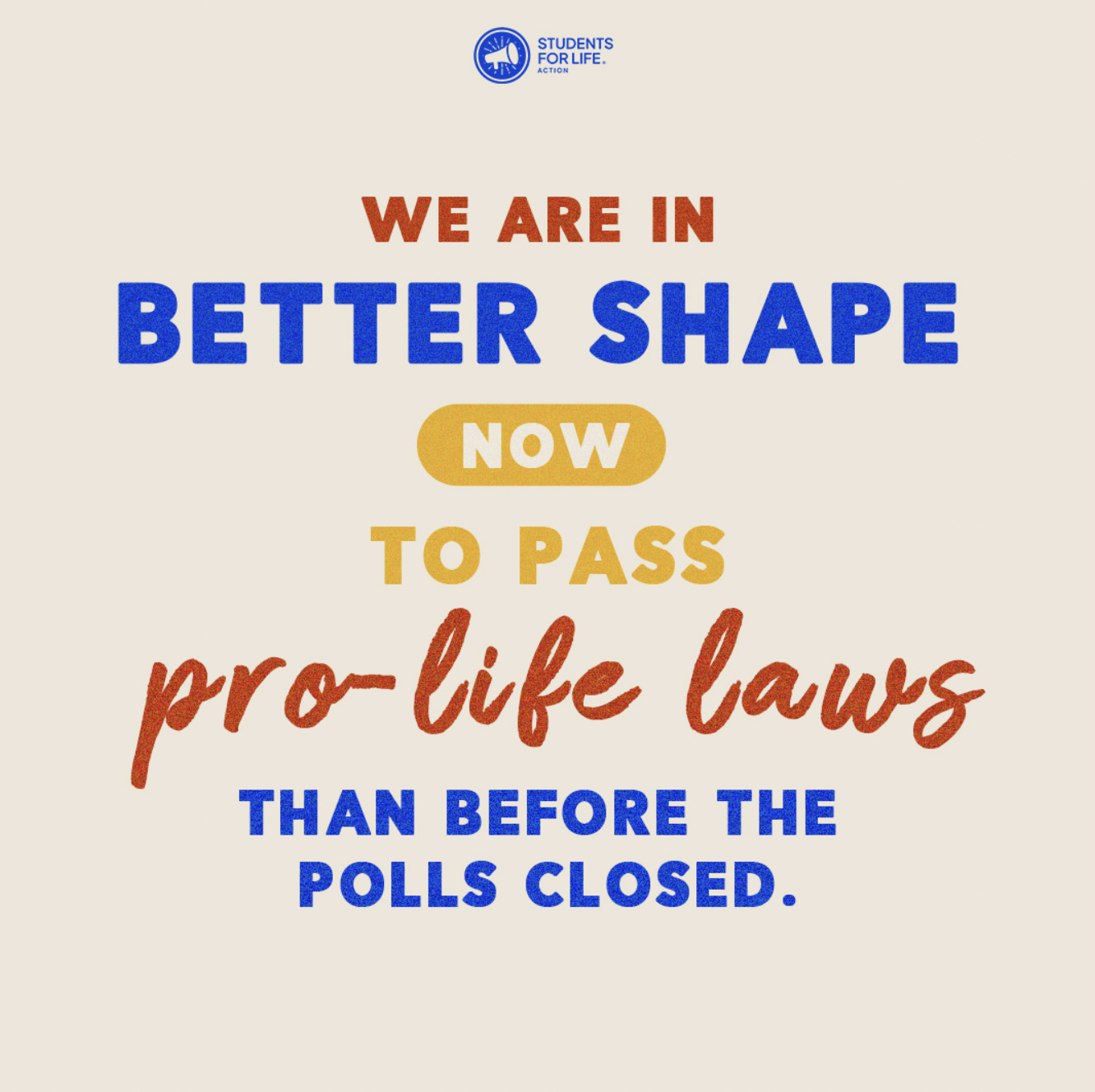 December 3, 2022
Looking Ahead: The Pro-Life Vote Must Be Won
With the 2022 general elections just in the rearview mirror, the media cycle is quickly becoming all about the upcoming legislative session, as well as the 2024 presidential hopefuls. Recently, former President Trump announced his bid to take the White House back in 2024, but it wasn't received warmly by all groups within the Republican party.  
While in office, President Trump was undoubtedly a fighter for the preborn and had many policy wins to protect life in law. He appointed pro-life judges, was the first president to speak at the March for Life, empowered states to remove Planned Parenthood's Title X funding, stopped tax dollars from going overseas to fund abortions, prohibited discrimination against organizations that don't cover abortion, and more. 
There is much pro-life progress to be grateful for because of his presidency; after all, Roe was reversed with help from his pro-life nominees! However, it stands nevertheless that all presidential candidates hoping to win the pro-life vote will still have to win over the pro-life movement. It's not a shoo-in based on one's voting history.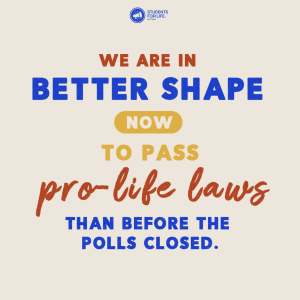 Students for Life Action (SFLAction) and Students for Life of America (SFLA) President Kristan Hawkins recently released a statement upon the news that Trump would seek office again. She wrote, 
"The pro-life movement – or at least that part in which I am daily engaged – is not drawn to any one political party or any one person; we take a principled stand on the human rights issue of our day – fighting death by deliberate abortion. We welcome any and all authentically pro-life candidates into the ring. 
"The Pro-Life Vote, the #ProLifeGen Vote will need to be earned. This generation is not looking for platitudes or show votes, but functional limits, real protections, help for mothers and children, and ultimately an end to abortion as a human rights atrocity our nation will look back on with regret." 
As noted in a Rolling Stones article, the evangelical vote will have to be fought for as some conservative groups have cut ties with the 45th President of the United States. Upon watching the former President's announcement on television, Hawkins among other evangelical leaders were remised by the lack of mention of the pro-life movement.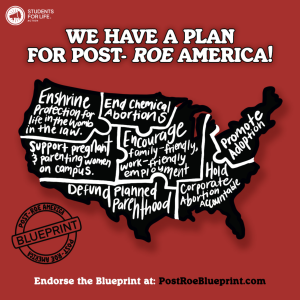 In such a pivotal time where abortion was a leading issue bringing out the Democrat vote in the general elections, pro-life leaders must address their pro-life stance and force extreme candidates to defend their views. It's not an issue that can be ignored.  
Hawkins also took to Twitter, commenting, "Former President Trump's silence about abortion in his long speech announcing his candidacy sent a message, and we heard it loud and clear." 
SFLAction and SFLA represent more than 1,300 pro-life college groups and exist as a mega grassroots mobilizer when it comes to legislation impacting the preborn. Hawkins added, "We [the pro-life movement] understand that we are at the beginning of a fight, and not the end."  
With a long road until the 2024 election, Students for Life stands ready to engage with and educate both candidates and voters on the need to protect life in law. Silence is simply not the answer to the direct abortions damaging our culture of life.  
READ NEXT: One Year Ago Today, I Slept at SCOTUS for the Dobbs Hearing