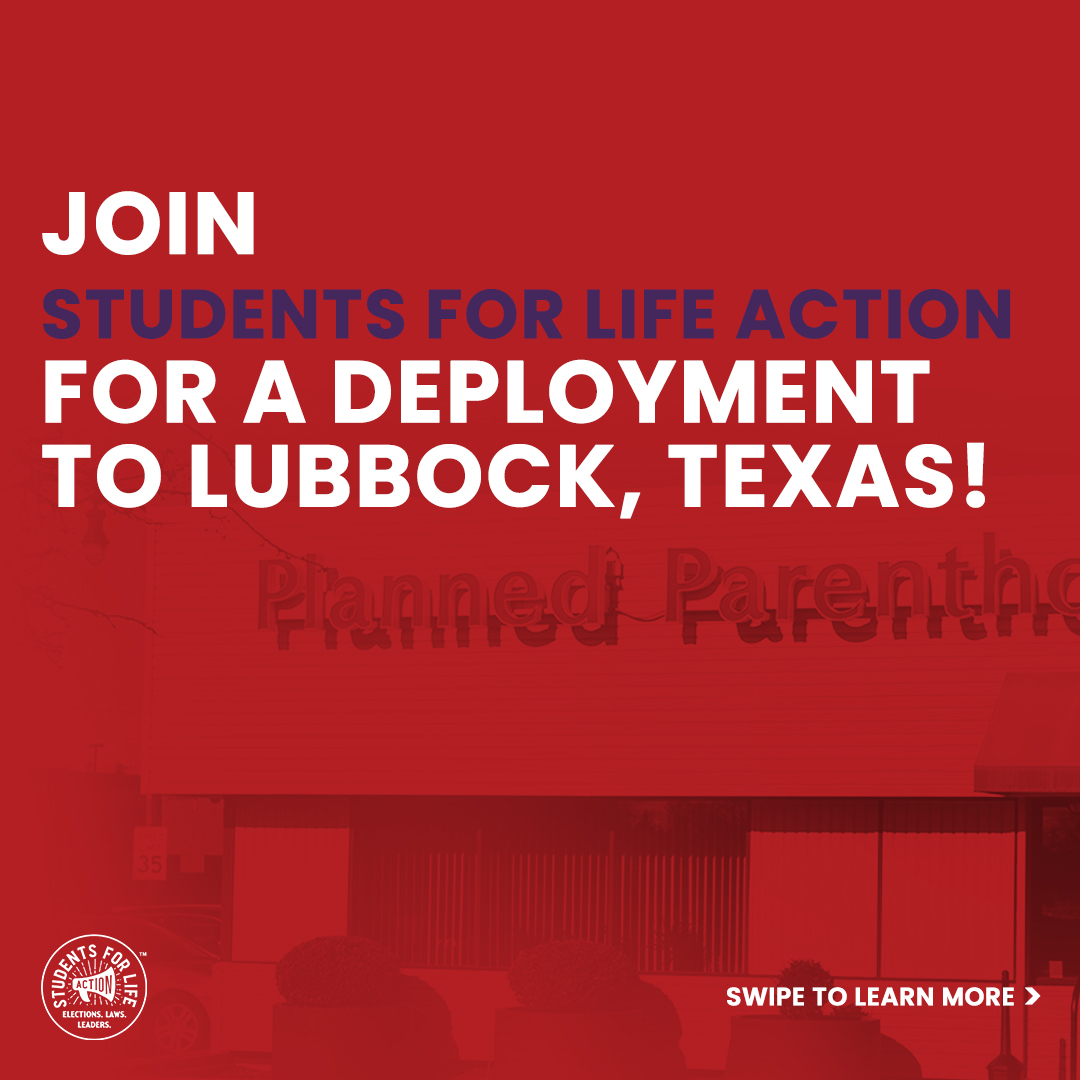 March 4, 2021
Join Students for Life Action for a Deployment to Lubbock, Texas!
On May 1st, voters in Lubbock, Texas, will be deciding whether Planned Parenthood should be able to operate in their city. This decision will determine the fate of thousands of lives. By contacting voters through canvassing efforts during our deployment from Friday, April 16th through Sunday, April 18th, we can ensure that LIFE wins on the ballot.
We'll cover food, housing, and transportation for a select number of student activists! Please apply to join our deployment and stand up for preborn lives.
This is an opportunity to become a leader in the pro-life movement and build friendships with pro-life activists across the state of Texas.
Please apply with the form below, and we'll get back to you as soon as possible.