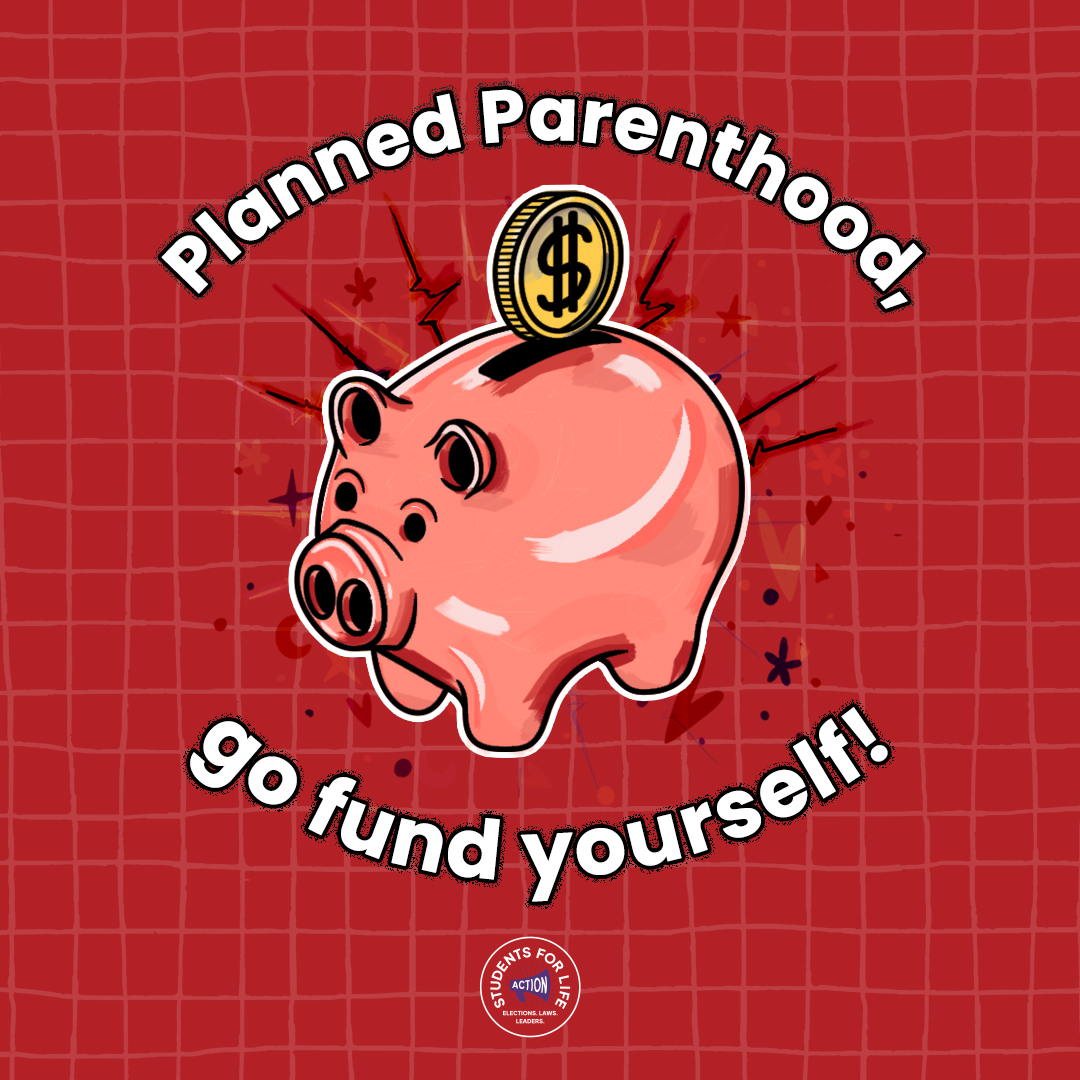 September 12, 2022
MUST-READ: Planned Parenthood Finally Gets Around to Noticing Their Mega Abortion Business
"Planned Parenthood thinks hiding their abortion business will camouflage the rising body count, but almost 383,460 infants died from their 'care' over the last year as they profited in the billions. If your healthcare kills people on purpose, you're doing it wrong," said Students for Life Action President Kristan Hawkins. 
WASHINGTON, D.C. (09-09-2022) – "Friday data dumps usually involve something people or organizations are ashamed of, which makes Planned Parenthood's annual report release worth reading," said Students for Life of America/SFLAction President Kristan Hawkins. "The nation's largest abortion vendor ended more lives than ever before, and the largest source of their income was the American taxpayer." Students for Life of America has been challenging the abortion mega vendor to release their profits report for months … which makes great reading no matter the hour.
Here is some of what they have been hiding, in the 2020-2021 report (ending June 30, 2021):
An astounding 383,460 lives were lost to abortions committed by Planned Parenthood in that time frame. That's an increase of close to 30,000 from the previous report.
That averages to 1,050 infants lost daily
Making more than $1.7 BILLION, Planned Parenthood did well during COVID. (Up from $1.6 Billion in the 2019-2020)
Taxpayers lost more than ever. Planned Parenthood made $633.4 MILLION from taxpayers (Up from $618.1 million in 2019-2022)
In fact, 37 % of their income comes from Government Health Services Reimbursements & Grants – the largest single source of their income
Planned Parenthood's new sex altering business was covered in what was called "Other Services" numbering 15,902 "services."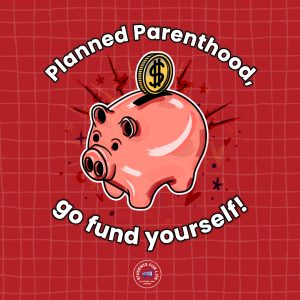 Writing in National Review about the mega abortion vendor operation (they now do 41% of U.S. Abortions), Dr. Michael New observed:
"The report also shows that Planned Parenthood performed more abortions in 2021 while providing fewer health services. The number of abortions performed by Planned Parenthood increased by 8.5 percent over 2020. At the same time, cancer screenings fell by over 30 percent, well-woman tests fell by 39 percent, STI tests fell by 17.4 percent, and pregnancy tests fell by over 14 percent.
An examination of past Planned Parenthood annual reports shows a durable, long-term trend of performing more abortions and providing fewer health services. In fact, in 20 years the number of abortions performed by Planned Parenthood affiliates has increased by an astounding 80 percent. During the same period, prenatal services offered by Planned Parenthood have declined by more than 43 percent."
"While many people suffered during COVID, Planned Parenthood prospered," noted Hawkins, who this week detailed their new business, sex altering protocols for The Federalist.  To read the op-ed titled, "Planned Parenthood Isn't On The Way Out, It's Transitioning To Gender-Bending," click here.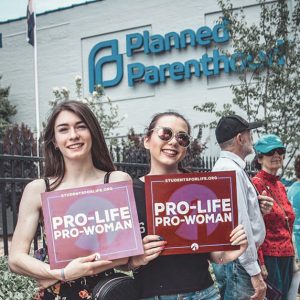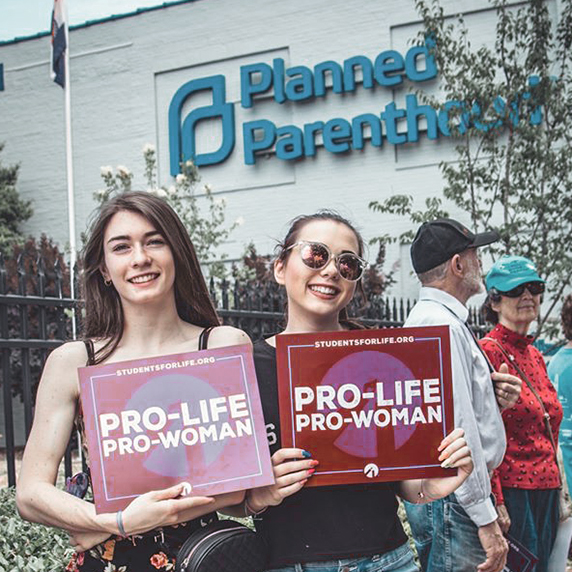 One reason Planned Parenthood may have done so well financially was detailed in an op-ed at the Washington Times titled "Planned Parenthood fraudsters prioritized with COVID relief," in which Hawkins noted that the Small Business Administration has reported that the abortion behemoth was ineligible for COVID relief funds … but got them anyway.
She writes: "Many have noted that Planned Parenthood did not "need" COVID-19 relief funds. Abortion was largely exempted from pauses on 'elective' medical procedures, allowing Planned Parenthood to continue business as usual while actual health care providers languished. Not only did they not close their doors in the same way that other businesses were forced to, Planned Parenthood repeatedly went to court asking judges to exempt them — and they won. Planned Parenthood took states like Oklahoma and Texas went to court to keep the abortion money coming and their doors open.
"And the nation's number one abortion vendor leveraged the COVID-19 crisis to win a huge battle at the FDA — reducing common-sense health and safety standards on Chemical Abortion Pills allowing them to distribute on-line, exposing women to injury, infertility, and even death.
… Putting profits over people may be the name of Planned Parenthood's game, but at a moment when Americans are struggling to out-earn inflationary spikes at the gas pump and grocery store and are unsure of their own financial futures, the U.S. government's brazen prioritization of a giant, corrupt corporation over hardworking taxpayers is a slap in the face."
For interviews, contact Kristi Hamrick at [email protected] or [email protected]
–30–
Students for Life Action (SFLAction), a 501c4, along with its 501c3 sister organization, Students for Life of America (SFLA), make up the nation's largest pro-life youth organization and a political and policy operation engaging people of all ages. Together they work to end abortion — the human rights issue of our day — and provide political, legal, and community support for women and their children, born and preborn. Headquartered in Fredericksburg, VA, SFLA has more than 1,300 groups on middle, high school, college, university, medical, and law school campuses in all 50 states. SFLA creates strategy, policy, and programming to connect those most targeted for abortion with people ready to help and builds a framework for political engagement on their behalf. SFLA and SFLAction have more conversations with those most targeted by the abortion industry than any other pro-life outreach in the world, reaching more than 2 million people across social media platforms each week and engaging in approximately 100,000 digital conversations per month. Over more than 16 years, President Kristan Hawkins has grown SFLAction/SFLA into an $18 million organization preparing for a post-Roe America.