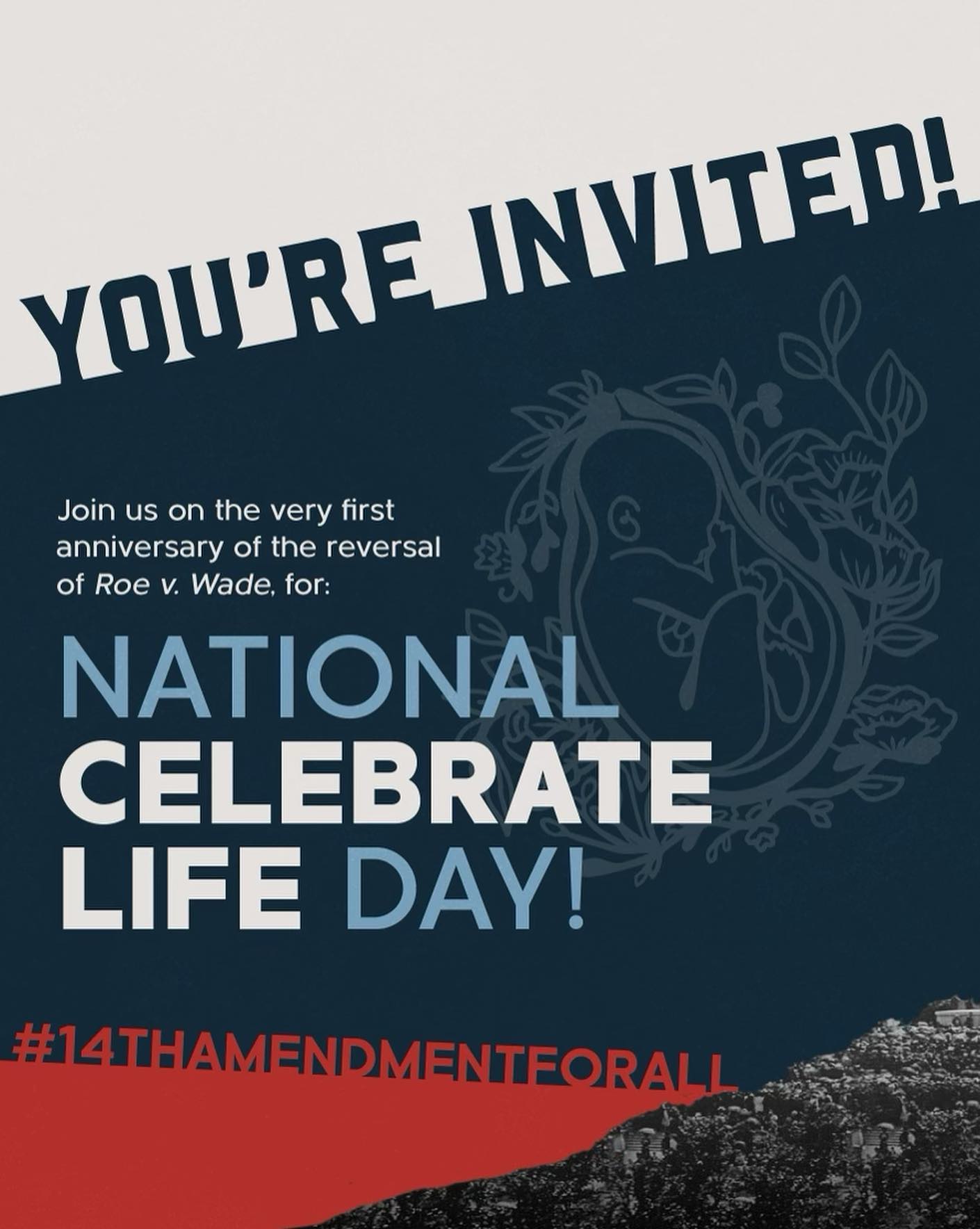 June 20, 2023
New Speakers, Including Former Vice President Mike Pence, Join All-Star Line-Up for 2023 National Celebrate Life Day Rally
"The anniversary of the Dobbs decision is a special day for the pro-life movement as it commemorates both the end of the unconstitutional Roe decision and the beginning of a new era in which the Culture of Life can take root in America again," said Students for Life of America President Kristan Hawkins. "I am excited to celebrate this day alongside my peers, nationally recognized leaders, who have been instrumental partners in achieving life-saving progress, and we're not finished yet. On Saturday, the pro-life movement will declare our new dream to ensure Protection Under the Fourteenth Amendment for All, born and preborn. And together, we will achieve it." 
MEDIA ADVISORY: Submit THIS FORM to attend. 
WASHINGTON, D.C. (06-19-2023) — In commemoration of the first anniversary of the reversal of Roe v. Wade, Students for Life of America (SFLA) has announced additional speakers for the National Celebrate Life Day Rally, co-hosted by 40 Days for Life, Live Action, and the Pro-Life Partners Foundation, on Saturday, June 24, 2023, at the Lincoln Memorial in Washington D.C. These speakers include:
Mike Pence, 48th Vice President of the United States
Michael Knowles, host on The Daily Wire
Marjorie Dannenfelser, president of Susan B. Anthony Pro-Life America 
Penny Nance, president of Concerned Women for America
Ryan Bomberger, co-founder and chief creative officer of The Radiance Foundation
Michael Kenney, president of the Pro-Life Partners Foundation
Dr. Chad Pecknold, professor at The Catholic University of America
Michael Acquilano, board president of Sidewalk Advocates for Life
Apostle Arnold M. Culbreath, Director of Ministry Engagement with the Douglass Leadership Institute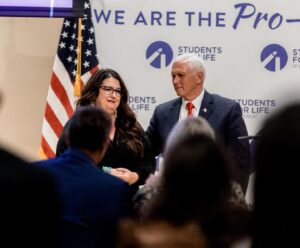 Previously announced speakers for the rally include SFLA President Kristan Hawkins; Mississippi Attorney General Lynn Fitch; Alveda King, niece of Martin Luther King Jr. and founder of Alveda King Ministries; Lila Rose, President of Live Action; and Shawn Carney, President of 40 Days for Life.
Click here to read Reclaiming The Constitution FOR LIFE: The 14th Amendment For All.
National Celebrate Life Day Rally will take place on the steps of the Lincoln Memorial at 2 Lincoln Memorial Cir NW, Washington, DC from 10:30 a.m. ET to 12:00 p.m. ET. To attend the Rally, click HERE to receive a free Rally Pass. If interested in interviewing speakers, coordinate with SFLA's media team to be brought back to the staging area.
National Celebrate Life Day Gala will take place at the Renaissance Washington, D.C. Downtown Hotel at 999 9th St NW, Washington, DC at 7:00 p.m. ET. To attend the Gala, click HERE to purchase a ticket. Media passes are not available for this event.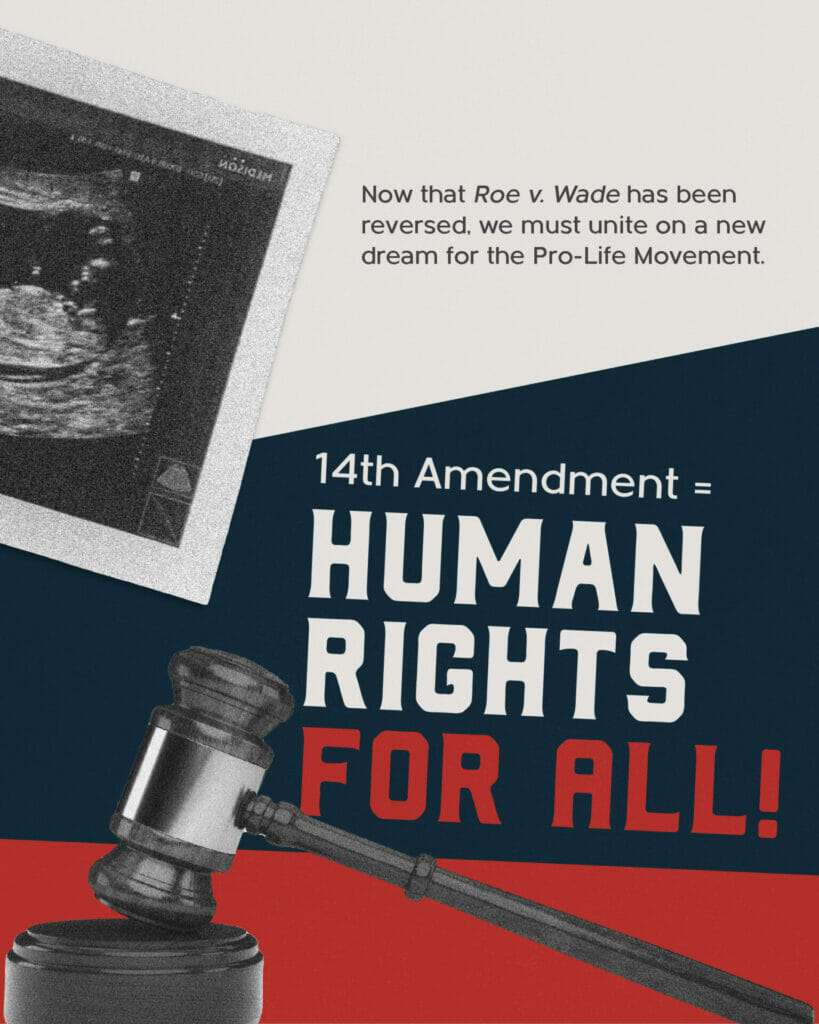 Click HERE to visit the Celebrate Life Day website. 
For interviews email [email protected] 
–30–
Students for Life Action (SFLAction), a 501c4, along with its 501c3 sister organization, Students for Life of America (SFLA), make up the nation's largest pro-life youth organization and a political and policy operation engaging people of all ages. Together they work to end abortion — the human rights issue of our day — and provide political, legal, and community support for women and their children, born and preborn. Headquartered in Fredericksburg, VA, SFLA has more than 1,400 groups on middle, high school, college, university, medical, and law school campuses in all 50 states. SFLA creates strategy, policy, and programming to connect those most targeted for abortion with people ready to help and builds a framework for political engagement on their behalf. SFLA and SFLAction have more conversations with those most targeted by the abortion industry than any other pro-life outreach in the world, reaching more than 2 million people across social media platforms each week and engaging in approximately 100,000 digital conversations per month. Over more than 16 years, President Kristan Hawkins has grown SFLAction/SFLA into an $18 million organization preparing for a Post-Roe America.