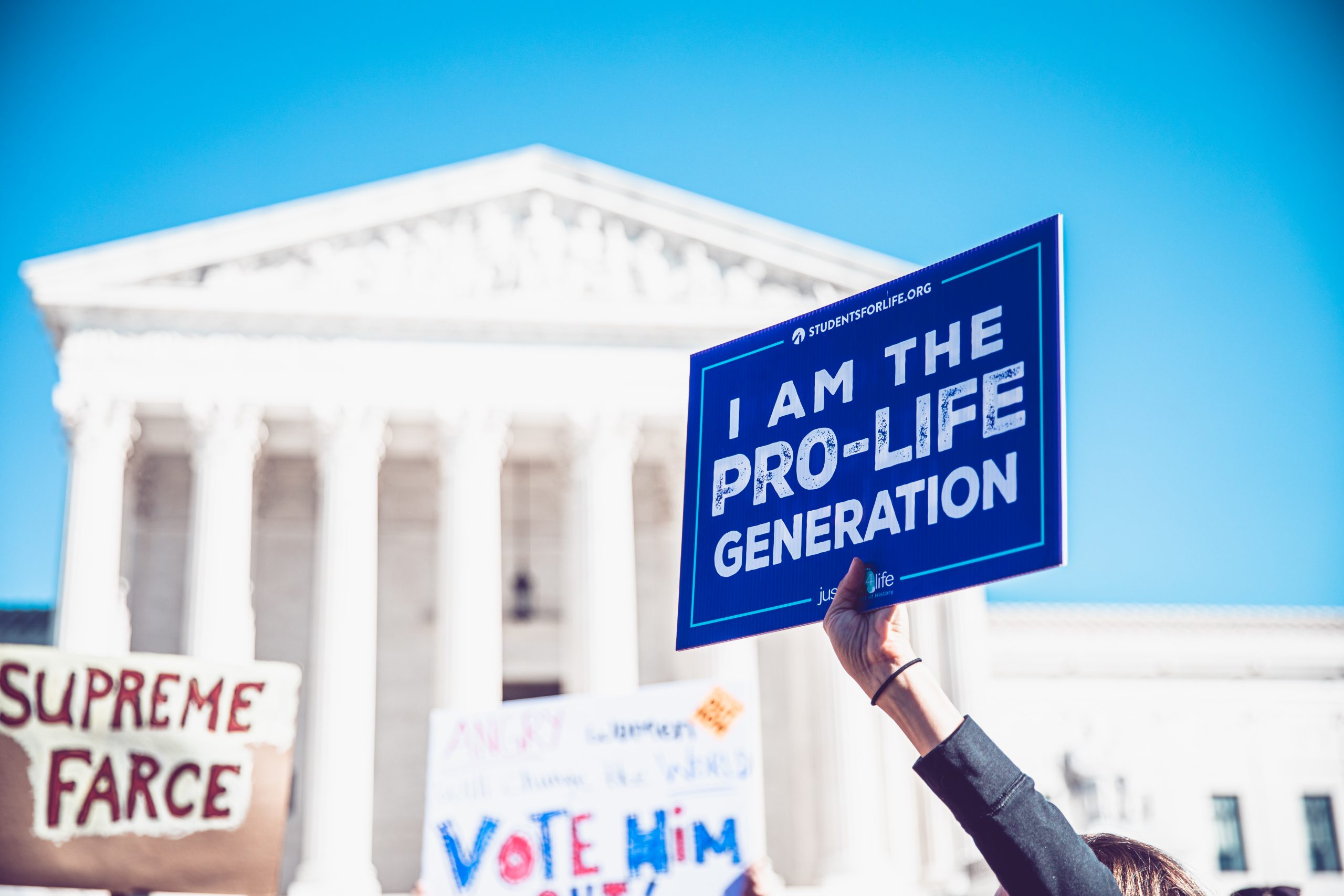 August 26, 2022
One of the Most Pro-Life States in the Country: Celebrating Oklahoma Law Going into Effect This Week
SFLAction reached over 130,000 residents in support of Oklahoma's Life at Conception Act, delivered nearly 6,000 petitions to legislature
"Residents of Oklahoma have a lot to be proud of today," said Kristan Hawkins, SFLAction President. "We are thrilled to see the preborn will now be protected from the very moment of their conception through this legislation that penalizes abortionists in the strongest terms we've seen. Oklahoma is leading the way for more states to follow in a post-Roe America by forcing abortion to a necessary halt."
OKLAHOMA CITY, OK and WASHINGTON, D.C. (08-26-2022) – Sweeping measures to protect the preborn from the violence of abortion while holding abortionists accountable will be going into effect this week in the state of Oklahoma. The new law that Students for Life Action (SFLAction) had been championing early on is set to make the state arguably one of the most pro-life places across the Nation.
The Life at Conception Act (SB 612), which was passed earlier this year, will become the primary prohibition for abortion. Under this ruling, a person convicted of performing or attempting to perform an abortion will now be charged with a felony punishable by a $100,000 fine or face up to 10 years of imprisonment.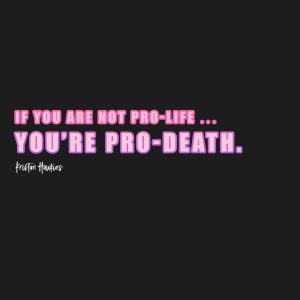 "With Roe out of the way, we owe it to the preborn to pass bold legislation state-by-state and that's exactly what Oklahoma is taking the lead on," said Kristan Hawkins, SFLAction President. "By penalizing abortionists, not the preborn and women, the Life at Conception Act will have an enormous impact throughout the state. We are grateful for the leadership of Governor Stitt and Oklahoma's legislators who held the line and used their position to honorably protect the most vulnerable among us."
Introduced by Senator Nathan Dahm, the Life at Conception Act will also safeguard Oklahoma's preborn children from the moment in which they are conceived in accordance with 95% of biologists who state life begins at conception. "After almost two years of work, SB 612 is in effect and I am proud that our state did not wait for the Supreme Court, but led the way to eliminate abortion in Oklahoma before Roe was overturned. It is my goal to eliminate abortion in Oklahoma and SB 612 goes a long way toward realizing that goal," said Sen. Dahm.
To guide the Life at Conception Act through the finish line, SFLAction:
Held a public discussion with Senator James Lankford covering Oklahoma's law
Mobilized student leaders to deliver 5,887 petitions from Oklahoma residents to members of the legislature
Reached more than 130,000 pro-life advocates in the state through text messages, phone calls, emails, and mail
Hosted 5 state lobby days with Students for Life leaders.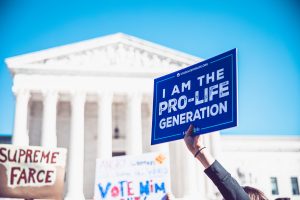 State House Representative Jim Olsen said, "This issue is truly critical because lives are at stake every year from the barbaric practice of abortion. The Life at Conception Act treats this practice as the felony it is. With the overturning of Roe v. Wade, this law is a great victory!"
In June, SFLAction honored the state of Oklahoma with the first Pro-Life Sanctuary State Award highlighting the leadership of Governor Kevin Stitt. Thanks to Oklahoma's commitment to protect life in law and service, the state has now passed a Texas-style Heartbeat bill, legislation to ban online distribution of Chemical Abortion pills, and the nation's strongest Life at Conception Act.
To learn more about the Post-Roe Blueprint from Students for Life Action, read Hawkins' op-ed at Fox titled America needs to get ready for a world after Roe or her op-ed at Newsweek titled  Forget the Kids' Menu: The Pro-Life Movement Wants Real Policy Engagement.
For interviews email [email protected]
–30–
Students for Life Action (SFLAction), a 501c4, along with its 501c3 sister organization, Students for Life of America (SFLA), make up the nation's largest pro-life youth organization and a political and policy operation engaging people of all ages. Together they work to end abortion — the human rights issue of our day — and provide political, legal, and community support for women and their children, born and preborn. Headquartered in Fredericksburg, VA, SFLA has 1,300 groups on middle, high school, college, university, medical, and law school campuses in all 50 states. SFLA creates strategy, policy, and programming to connect those most targeted for abortion with people ready to help and builds a framework for political engagement on their behalf. SFLA and SFLAction have more conversations with those most targeted by the abortion industry than any other pro-life outreach in the world, reaching more than 2 million people across social media platforms each week and engaging in approximately 100,000 digital conversations per month. Over more than 16 years, President Kristan Hawkins has grown SFLAction/SFLA into an $18 million organization preparing for a Post-Roe America.