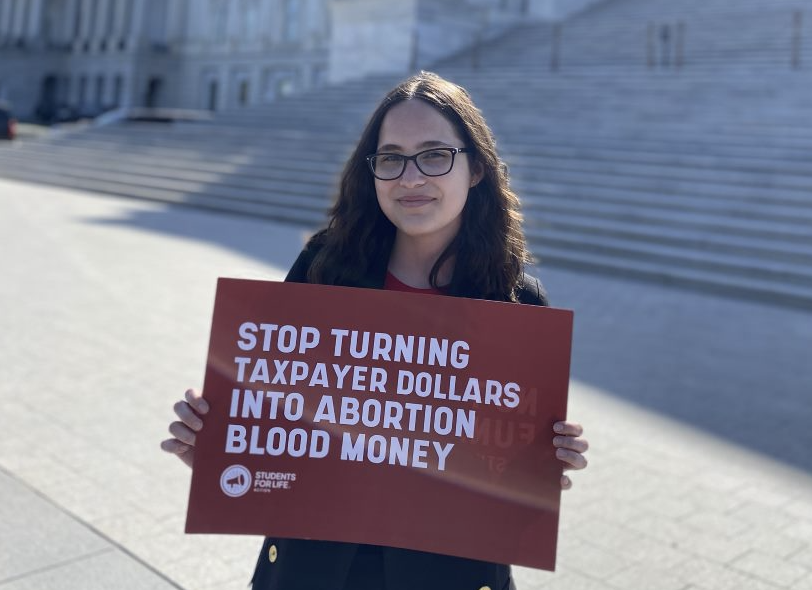 April 27, 2023
Planned Parenthood's Annual Report Puts Profits Over People, as their Child-Ending Business Earns Record High Government Support
"No matter how Planned Parenthood plays with the percentages, more than half a BILLION in taxpayer resources have been wasted in the last year on a business that profits from making sure people never hold their own child in their arms," said Students for Life Action's Kristan Hawkins. 
WASHINGTON D.C. (04-27-2023) – "Stopping people from ever having a family is big business at Planned Parenthood," said Students for Life of America/SFLAction President Kristan Hawkins. "Even though Planned Parenthood dropped its annual report quietly, the Pro-Life Generation will be calling for their generous taxpayer support to come to an end. Congress should act immediately on the No Taxpayer Funding of Abortion Act to begin to cut ties with a predatory business."
In Planned Parenthood's 2021-2022 Annual Report, taxpayers learned that fewer than 600 Planned Parenthood abortion vendors made more money than ever before, ending 374,155 lives in the womb. The second-largest distributor of sex altering drugs, Planned Parenthood reported operating 41 locations with that business model.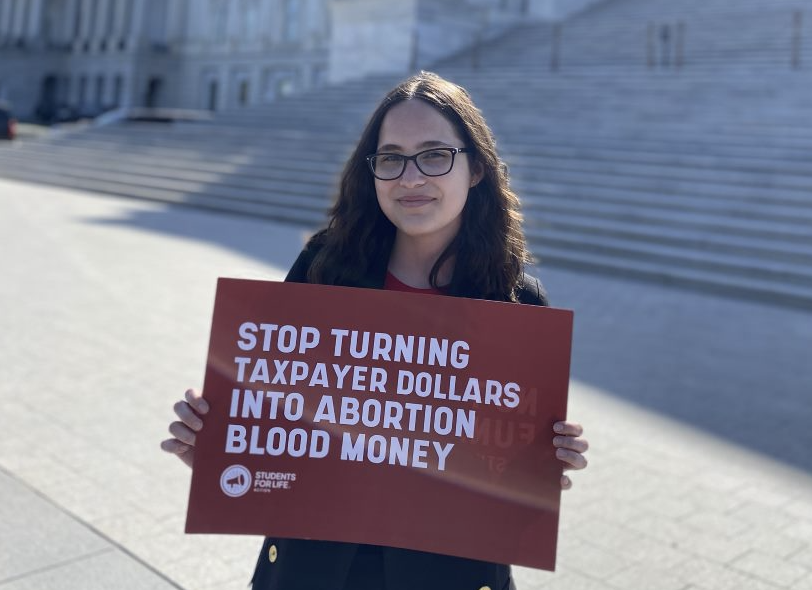 While some are focusing on the reported news that the almost 375,000 lives lost is a decrease from last year, it's not the whole story.  National Review reports: "This is the second-most abortions that Planned Parenthood has performed in its history and represents approximately 40 percent of the abortions performed in the United States."
"Without a National Abortion Reporting law, it's impossible to know if an industry that profits from ending life is telling the truth about the math. We know, for example that states like California don't report abortion data at all. While this might be a fund-raising ploy, we hope it's true that fewer people lost their lives as a result of a visit – virtual or otherwise – at a Planned Parenthood," said Hawkins.
Click here to read Hawkins' op-ed in the Washington Times:
What we don't know about abortion can hurt us
For years, Planned Parenthood has tried to downplay death by abortion as its big-ticket money maker, saying it was only 3% of total service. That number was achieved by counting all activity in an abortion vendor office, such as taking a blood pressure as a health screening or talking about birth control as a contraceptive service, rather than noting what added to their bottom line. Interestingly, this year, looking at "Medical Services by Abortion," Planned Parenthood now admits that number is 4% — with another 4% in a category labeled "other" that includes their sex altering drug business.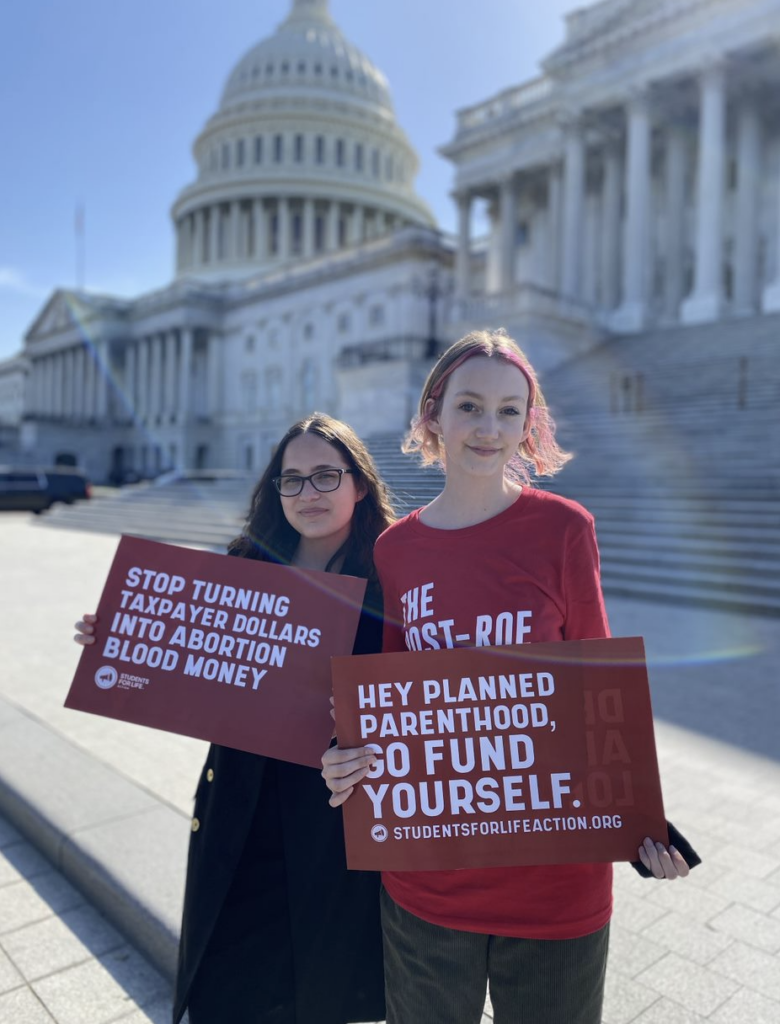 "The anti-parenthood campaigns of Planned Parenthood don't stop with ending pre-born life," said Hawkins. "The sex-altering drugs they sell have the capacity of making people infertile for life, which makes giving them to minors very disturbing, as they don't understand the life-long choice they may be making. The annual report even notes that 'Sterilization' is a category, with 74 women and 2,857 men cutting off their child-bearing abilities through Planned Parenthood's version of  'services.'"
Read more from Hawkins on 
Planned Parenthood Isn't on the Way Out, It's Transitioning to Gender-Bending: The Federalist here.
And who is paying for all that? You are, the American taxpayer. This year's involuntary contribution to Planned Parenthood is $670.4 million, astonishing in comparison to what they've received in recent years. In the last annual report, Planned Parenthood made $633.4 MILLION from taxpayers (Up from $618.1 million in 2019-2022)
"The Post-Roe Generation shares one conviction with Planned Parenthood – abortion IS a federal issue," said Hawkins. The annual report talks about "federal protections" for abortion, bragging that their spending a lot of time in court to block pro-life protections for the preborn.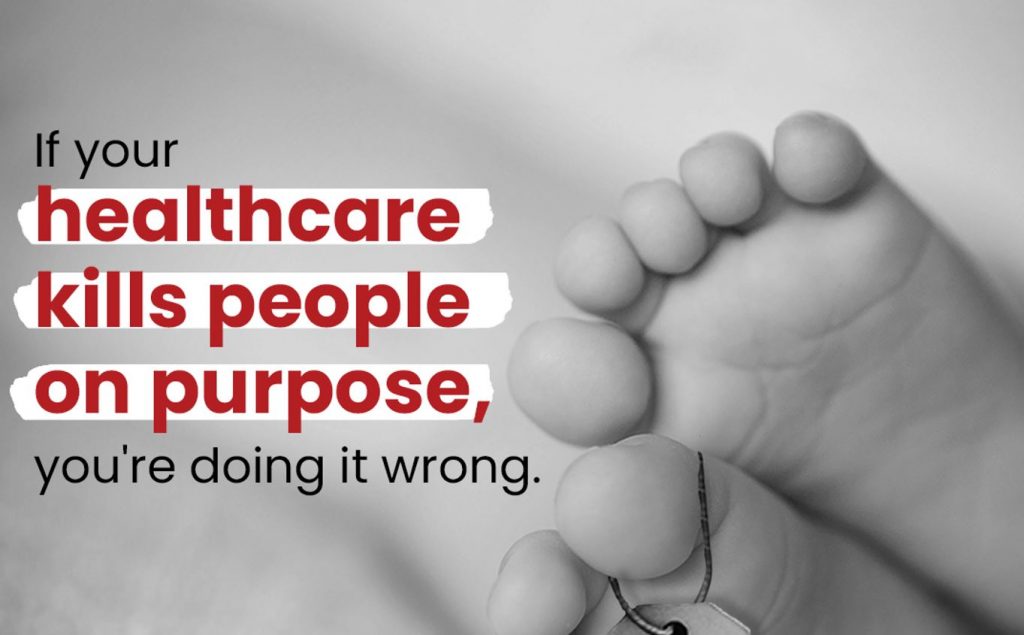 Also in the report: To get around pro-life laws, Planned Parenthood has:  
Set up a pilot program in partnership with the National Abortion Federation and the National Network of Abortion Funds with "70 navigators" to connect people to life-ending Planned Parenthood products.
Partnered with "affiliates in 14 states" on advertising that "reached more than 6.2 million people. An additional campaign on 68 college campuses reached 1.2 million students."
Employed attorneys in 40 cases to challenge abortion limits.
One bright note on the legal front, Planned Parenthood said that before Roe fell, "approximately two-thirds of those cases" engaged to fight pro-life laws were successful, holding up some laws "for many years", a record that is now in doubt without the false support of abortion penciled in the Constitution in 1973. T
But Planned Parenthood is not sticking with the courts as their only game plan. To note:  
In 21 states, Planned Parenthood sells Chemical Abortion Pills online.
In 2021, the abortion mega vendor went all in on TikTok, gaining 135K followers in one of their "most highly engaged channels."
In offices around the country, Planned Parenthood has partnered with "more than 1,300 companies" to keep women at work without families.
In entertainment, they've "coordinated 160+ young artists and creators" to evangelize on the life-ending goals of the abortion vendor.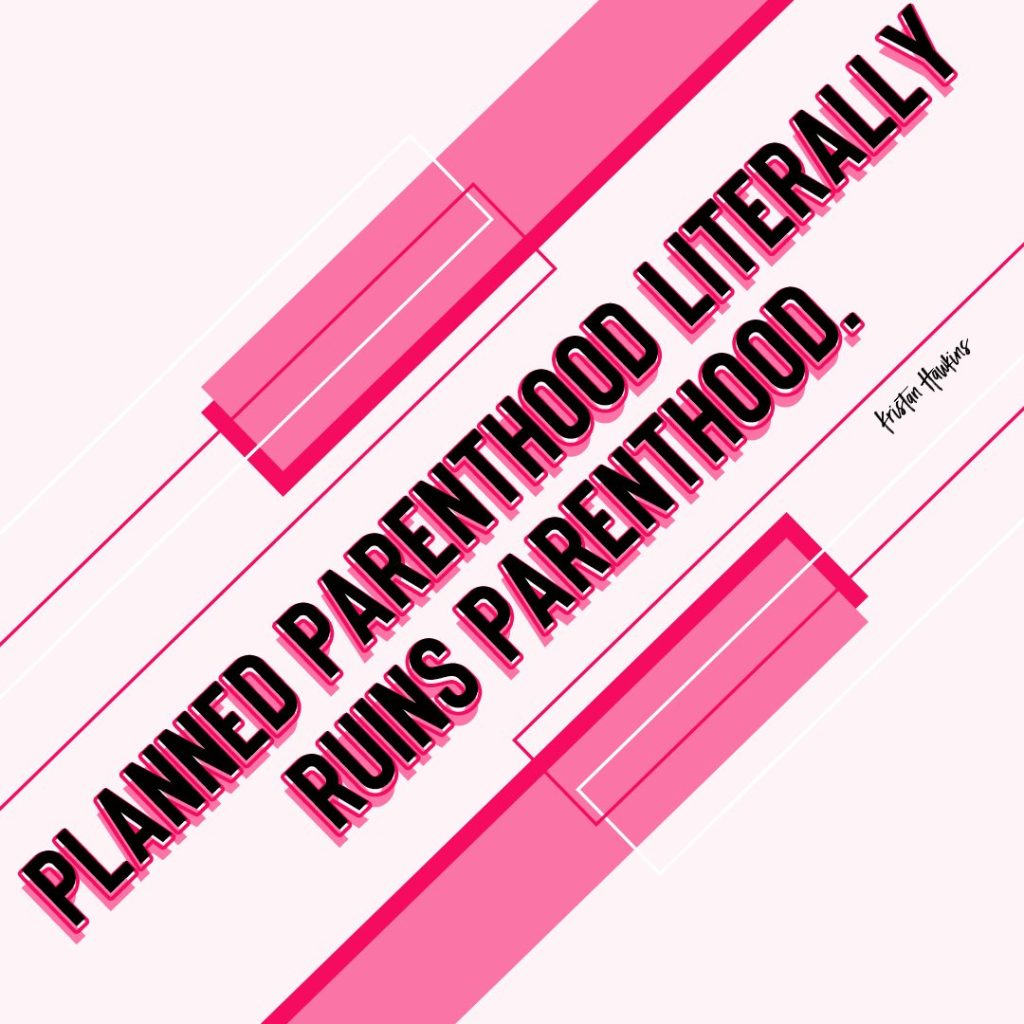 "Planned Parenthood's emphasis on bypassing traditional media to get to hearts and minds of the generation targeted for abortion and sterilizing 'services' makes Students for Life of America's work on campuses even more vital," said Hawkins. "With millions being spent to hide the harms of abortion and deadly drugs, the one-on-one conversations and online outreach of SFLA is more important than ever."
LiveAction News offers analysis of other findings, including these facts: 
Total cancer screenings rose nearly 13% from 2020 to 2021, but have dropped over 78% from the high in 2004.
 Planned Parenthood now commits 208 abortions for every one adoption referral, dropping by over 7%, falling from 1,940 in 2000 to 1,803 in 2021.
Planned Parenthood now commits nearly 60 abortions for every one prenatal care service. Prenatal care services at Planned Parenthood decreased nearly 29% from the year prior.To read about "5 Things Planned Parenthood has been Up To," click here. For interviews, contact Kristi Hamrick at [email protected]

–30–

Students for Life Action (SFLAction), a 501c4, along with its 501c3 sister organization, Students for Life of America (SFLA), make up the nation's largest pro-life youth organization and a political and policy operation engaging people of all ages. Together they work to end abortion — the human rights issue of our day — and provide political, legal, and community support for women and their children, born and preborn. Headquartered in Fredericksburg, VA, SFLA has more than 1,300 groups on middle, high school, college, university, medical, and law school campuses in all 50 states. SFLA creates strategy, policy, and programming to connect those most targeted for abortion with people ready to help and builds a framework for political engagement on their behalf. SFLA and SFLAction have more conversations with those most targeted by the abortion industry than any other pro-life outreach in the world, reaching more than 2 million people across social media platforms each week and engaging in approximately 100,000 digital conversations per month. Over more than 16 years, President Kristan Hawkins has grown SFLAction/SFLA into an $18 million organization preparing for a Post-Roe America.