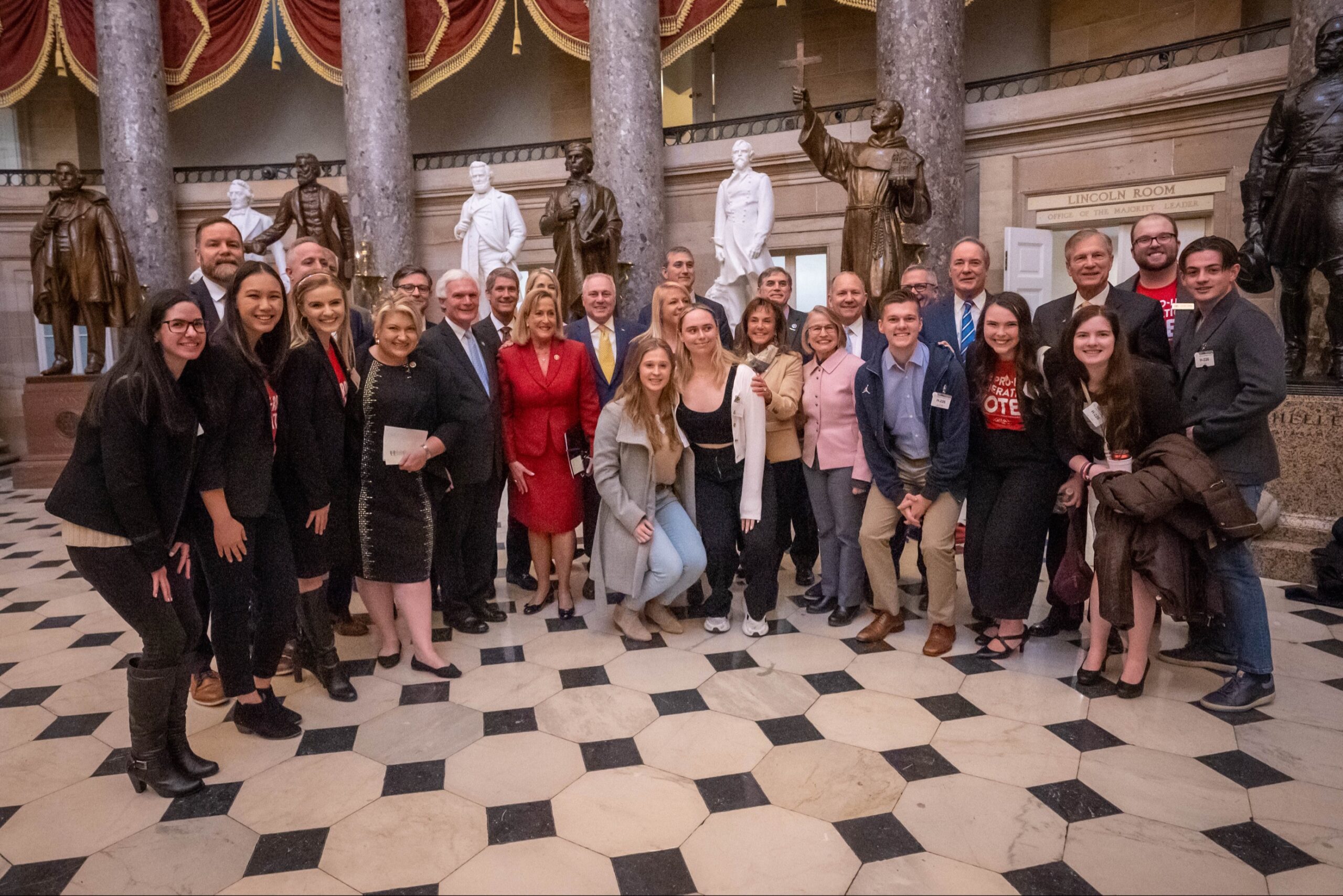 January 12, 2023
Pro-Life Victory: SFLAction Applauds U.S. House for Passing Life-Saving Law and Condemning Pro-Abortion Extremism
"Voting to end the violence of abortion inside and outside of the womb should be a vote that unites both parties, but unfortunately today some chose to leave the most vulnerable helpless when given the opportunity," said Kristan Hawkins, SFLAction President. "The passage of this bill and resolution is a step in the right direction for the pro-life movement, but we're just getting started. As we score today's votes, we're taking note of the champions for Life in Congress and those who ignore the leading human rights issue of our day."
WASHINGTON, D.C. (01-11-2023) – Students for Life Action (SFLAction) President Kristan Hawkins commented on the passage of H. Con. Res. 3 and H.R. 26 in the U.S. House of Representatives today calling the measures "a step forward for the preborn and Pro-Life Generation who stand ready to protect life in law and service." The resolution passed by the House expressed the sentiment that attacks against pregnancy resource centers, churches, pro-life organizations, and individuals since the reversal of Roe is widely condemned.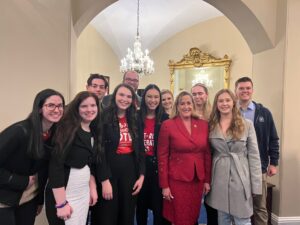 In addition, the Born-Alive Abortion Survivors Protect Act (H.R. 26), passed by a 220 to 210 roll call vote. Earlier this week, SFLAction notified Congress of its intent to score this vote as part of its report card for legislators. In its letter the organization stated H.R. 26 'offers a bare minimum to our most vulnerable, those infants who survive an abortion and deserve to receive basic medical care that would be provided to any child born at a similar age.'
"We're grateful to Majority Whip Scalise and his team for ushering in today's votes at the start of the new Congress; SFLAction team members were glad to encourage legislators casting their votes in the House gallery," added Hawkins.
SFLAction also urged Members to support H. Con. Res. 3 as it provides an opportunity to educate people on the threats coming from dangerous abortion-supporting domestic terrorists. The peaceful volunteers and students working with SFLA have come under attack as well in recent days, as the violence of abortion has led to the violence of those who support abortion.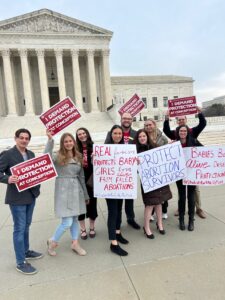 Recently, a group claiming to be the domestic abortion terrorist group Jane's Revenge threatened to shoot pro-life Americans at a Students for Life Action event, held in a Catholic center. Today, House Members passed this resolution with a 222 to 209 vote.
As the state and federal legislative seasons progress, SFLAction has rolled out a bold agenda to enact life-saving laws at every level of government.
Click here to read The Pro-Life Generation's 2023 Blueprint for a Post-Roe America in full.
SEVEN ACTION ITEMS
Enshrine Protection for HUMAN LIFE in the Womb in the Law. Life begins at conception, so that is when the law must protect life. Life at Conception Acts or Heartbeat Abortion Limits must be introduced, debated, and voted for by legislators.
Defund Planned Parenthood and the Abortion Industry
End the Chemical Abortion Cartel
Promote Adoption
Support Pregnant & Parenting Women on Campus
Encourage Family-Friendly, Work-Friendly Employment
Hold Corporate Abortion Accountable by tracking life and health repercussions of abortion.
As noted by The Washington Post, SFLAction is "one of the largest antiabortion organizations in the country," and has long been preparing legislatively for a Post-Roe America. Fox News recognizes SFLAction "has already been pushing state legislatures" and our growing influence has even reached pro-abortion lead researcher Mary Ziegler who noted the power of our mobilization in The Atlantic. Read more about SFLAction's Post-Roe Blueprint HERE or read Hawkins' latest op-ed at The Daily Wire titled "My Fear of Who's Running the Country Dwarfs My Deep Concern Over Abortion."
For interviews email [email protected]
####