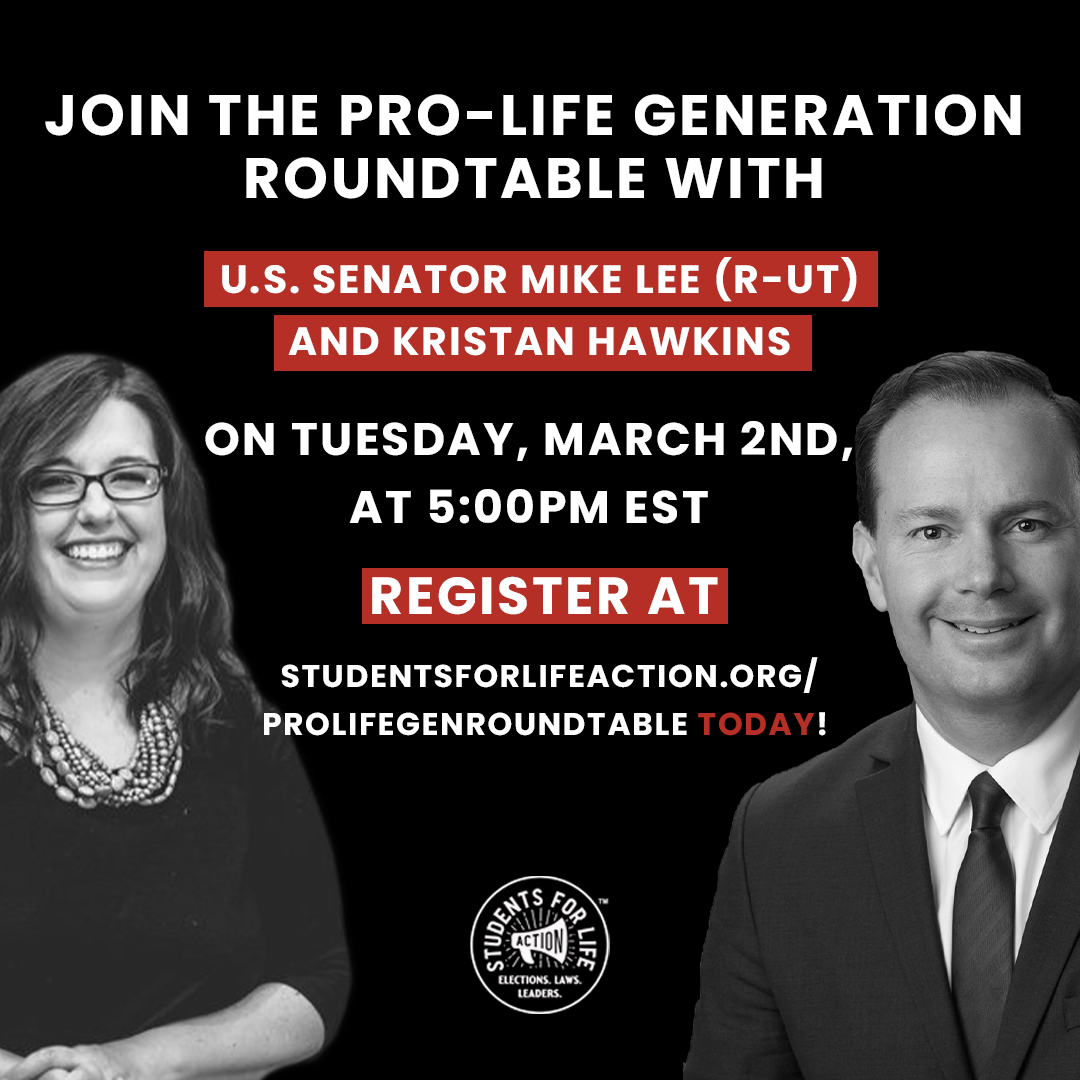 March 1, 2021
JOIN US: Pro-Life Generation Roundtable with Senator Mike Lee
Join us on Tuesday, March 2nd, at 5:00pm EST for the Pro-Life Generation Roundtable with Senator Mike Lee (R-UT) and Students for Life Action President, Kristan Hawkins!
Senator Mike Lee and Kristan Hawkins will be discussing the urgency of fighting chemical abortion, the implications of taxpayer funded abortion both domestically & overseas, and current concerns about free speech regulations.
These hot-button issues affect not only the pro-life movement, but the present and future of our nation as a whole.