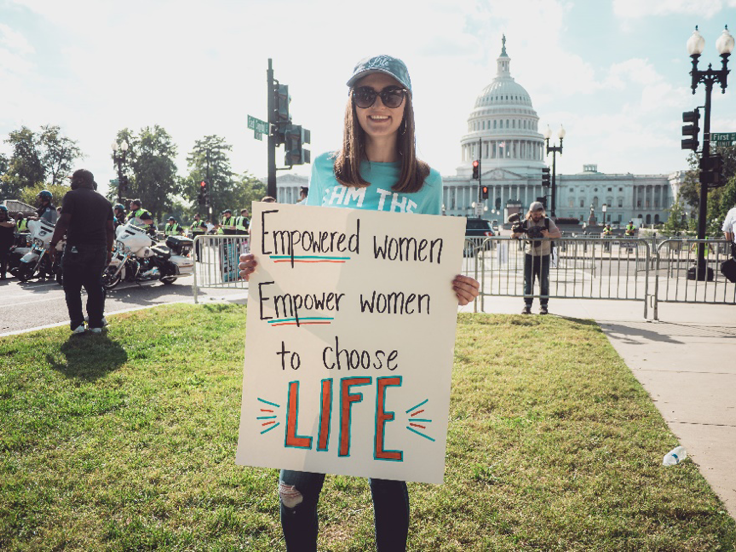 March 30, 2022
Rep. Ashley Hinson (R-IA-01) Introduces SFLAction-Inspired Legislation Supporting Pregnant Students
No one enters into their freshman year of college thinking, "While I'm here, I'm going to get pregnant." 
 However, two or three years later, some college women unexpectedly find themselves in that position without ever being informed of what rights and resources are available to them on or near campus. 
 These women often worry that they won't be able to continue in their education, sports and leadership positions, or career goals if their pregnancy is discovered. 
 Some women drop out. Others seek abortion. 
 This is a tragic scenario that Students for Life Action (SFLAction) has encountered many times.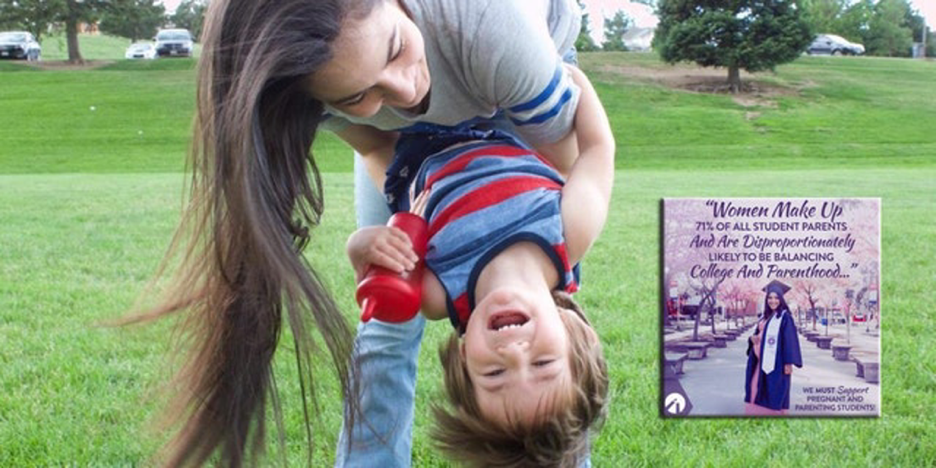 We met one young woman from Northern California who had an abortion because she feared losing her position on the volleyball team. Despite the fact that sports programs require Title IX education for their athletes, this student was only told about the sexual harassment and discrimination segments of the law with no mention of pregnancy and parenting rights. When she found herself pregnant again during college, she discovered that she could actually "red shirt" or sit the season out without penalty. She was devastated because if she had known this was an option before, she would have never aborted her baby in the first place. 
Another student, Ruth Asmarzadeh, suffered from Title IX violations after unexpectedly finding herself pregnant as a college student in Colorado. Due to the timing of her child's birth, Ruth was physically unable to take her final exams. Her school refused to arrange another time for her to take the tests, resulting in her professors failing her and ultimately losing her financial aid. (Fortunately, Students for Life of America stepped in to help her through our Standing With You initiative.) 
Although we do not know how many students become pregnant during their college careers, we do know that nearly 60% of abortions were committed on women in their twenties in 2018. We also know that 1 in 5 students are parents.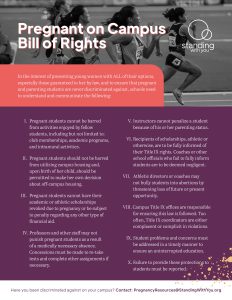 This means Title IX rights are significant to at least 20% of the college student population, if not MANY more. 
Although Title IX rights are often discussed at orientations and through the classroom syllabus, the rights of pregnant and parenting students are barely (if ever) mentioned.  
That's why SFLAction connected with United States Representative Ashley Hinson, a freshman Republican member from Iowa's 1st congressional district. Representative Hinson is a mother of two who values protecting families and uplifting communities.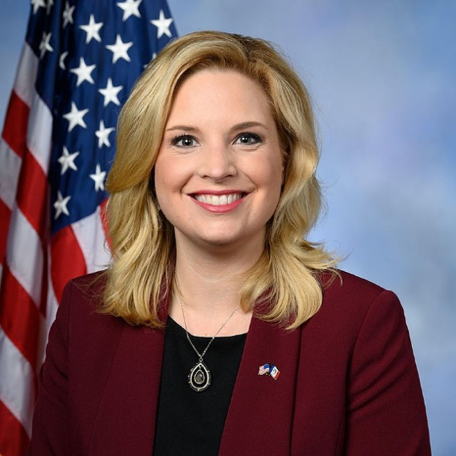 Over the past year, SFLAction mobilized our staff and students to share the unique issues that pregnant and parenting students face on their campuses, including lack of education on the laws meant to protect and empower them throughout their education. 
That is why we helped conceptualize the Pregnant Students' Rights Act, which was just introduced by Representative Hinson in the U.S. House of Representatives.
If passed, this bill would encourage federally funded college campuses to comply with and increase awareness of the Title IX rights of pregnant students and the resources available to them via a campus-wide email, student handbook, orientation, and publicly available website. 
 This legislation recognizes that many college-aged women choose abortion because they are unaware of the accommodations pregnant students are guaranteed under federal law. These rights may also be infringed upon by faculty members who are uneducated about the Title IX provisions related to pregnant and parenting students. Because of this, public institutions of higher education will be asked to provide an annual report to Congress showing how they've complied with this bill.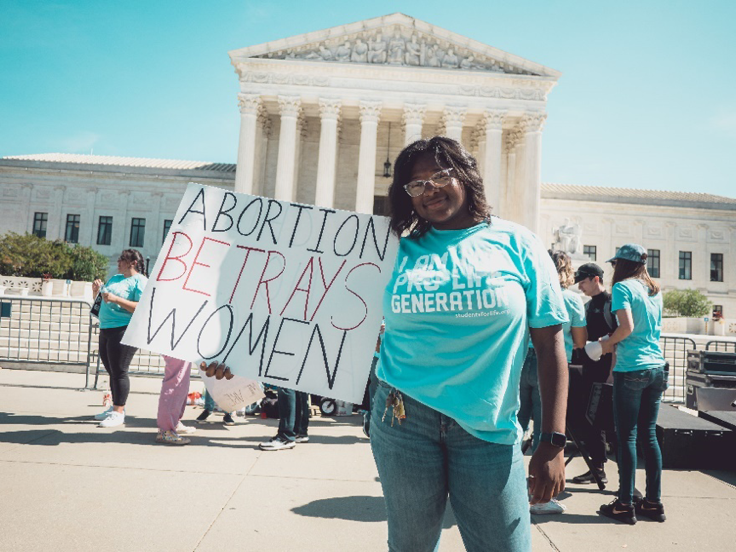 Women who find themselves unexpectedly pregnant, especially during their college years, deserve the loving support that empowers them to reach their professional and educational goals. Instead, far too many college campuses have fostered or enabled an environment of fear and coercion that leads to abortion. 
These young, ambitious women deserve better than abortion. They deserve to be fully informed of the rights and resources available to them. 
That's why Students for Life of America launched the Standing With You initiative – to show women that they are not alone. The Standing With You website connects women with free, nonviolent, life-affirming resources, services, and support available locally. This includes healthcare, food assistance, housing, childcare, and more. The website also features a live chat option, information about legal rights for pregnant and parenting women on campus and in the workplace, and support for poor prenatal diagnosis, adoption, and post-abortive healing.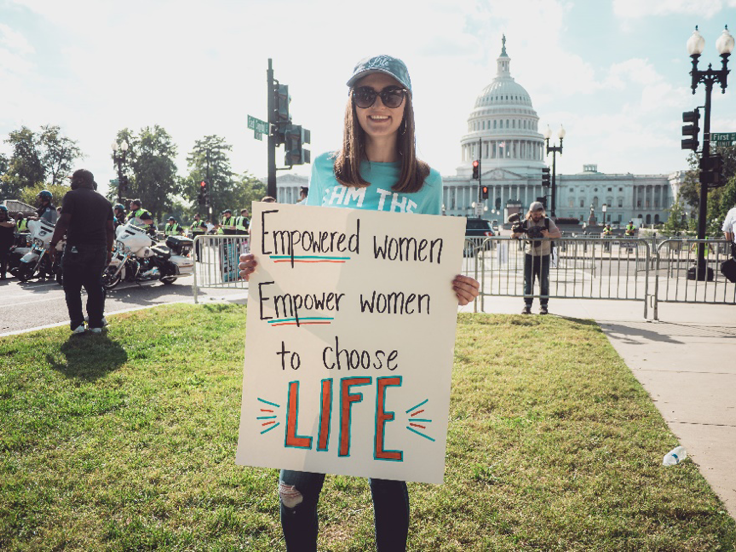 SFLAction applauds Representative Hinson for standing with us in support of pregnant and parenting students by introducing the Pregnant Students' Rights Act, which could positively impact countless preborn children and pregnant women who courageously want to choose life while bettering their lives through higher education. 
The predatory abortion industry convinces more and more young women every day that they cannot succeed without abortion. Instead of telling these vulnerable mothers that they need to kill their children in order to be successful, campus communities should invest in creating and publicizing the programs and resources available to pregnant students. 
The reality is that when mothers are well-informed about the support systems around them, they are empowered to embrace life – and that's an outcome that should have bipartisan consensus.