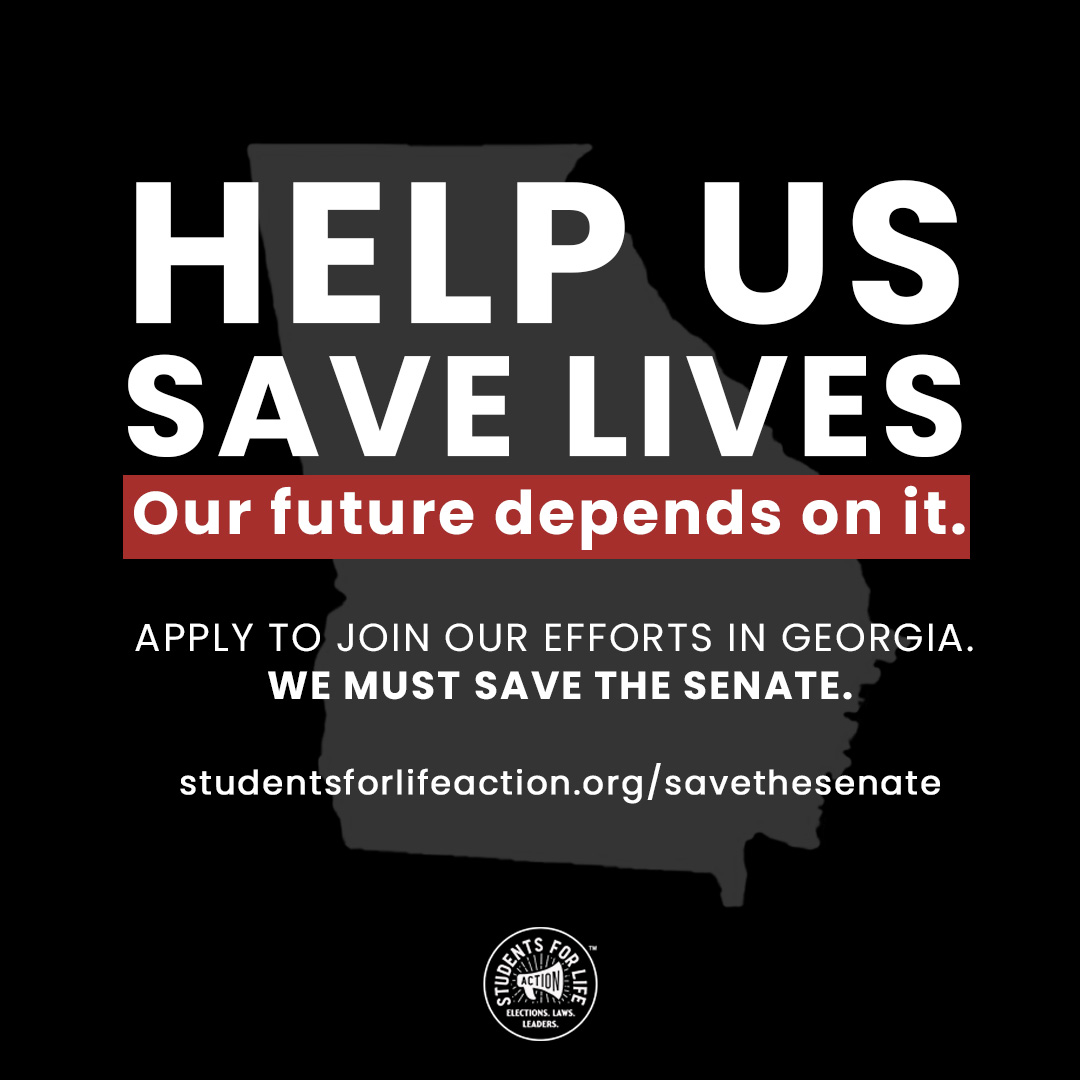 November 5, 2020
Save the Senate: We Need Your Help in Georgia
The control of the United States Senate will be decided by two Georgia Runoff elections in January. We need YOU to help in our efforts – and we'll cover your housing, food, and pay you $200 if you help us knock on doors and encourage other voters to #VoteProLifeFirst!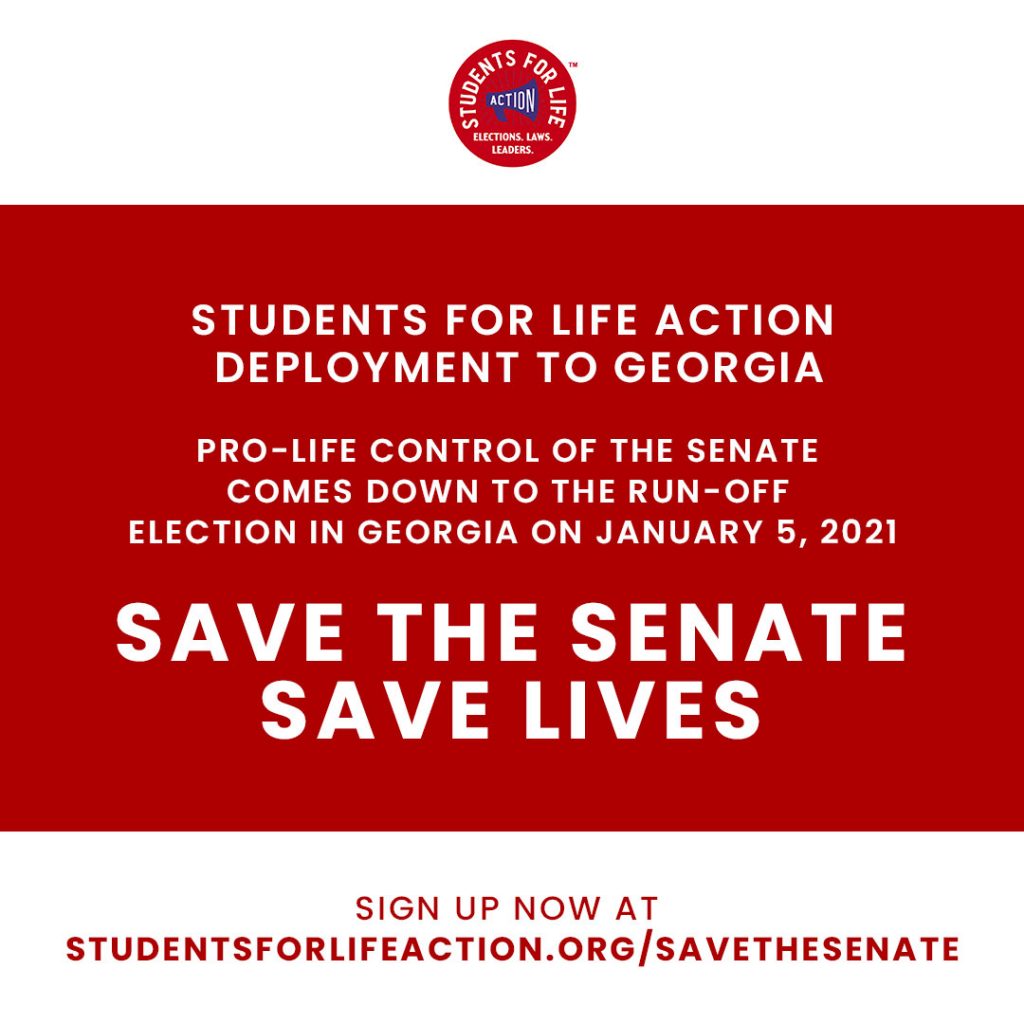 You can apply to join our efforts while we are in Georgia from Friday, January 1st, through Wednesday, January 6th. We will be knocking on doors before the runoff election on January 5th, and sending out text messages. Maintaining the Senate means that radical Democrats will not be able to pack the court or push their other radical ideas through.
Because of Georgia's unique majority-vote requirement for general election wins, Republican David Perdue will face Democrat Jon Ossoff in a January 5, 2021, runoff for the Senate seat, despite Purdue's 100,000-plus vote lead.
Sign up now to help us send our text messages and/or knock on doors in Georgia. See our map below of pick-up locations: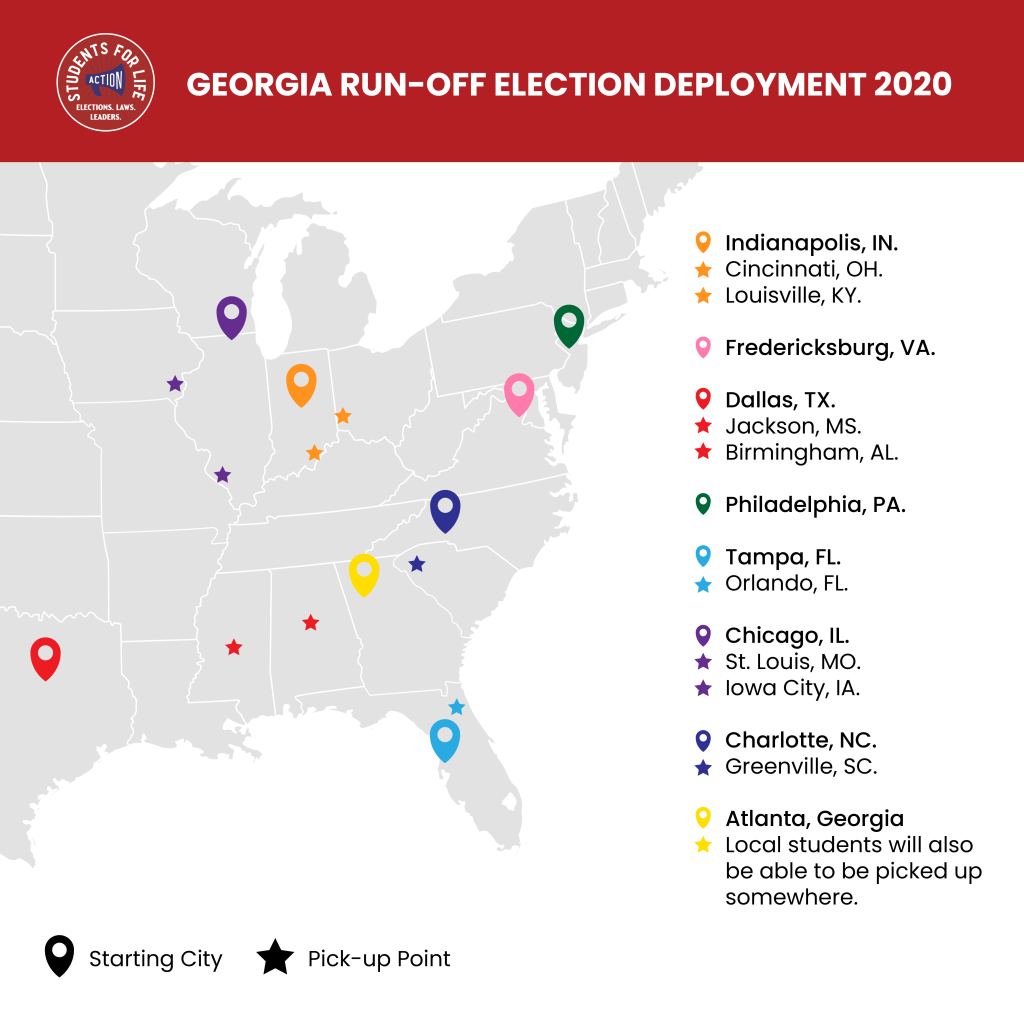 STARTING CITIES:
-Indianapolis, IN
-Fredericksburg, VA
-Dallas, TX
-Philadelphia, PA
-Tampa, FL
-Chicago, IL
-Charlotte, NC
-Atlanta, GA
PICK-UP CITIES:
-Cincinnati, OH
-Louisville, KY
-Jackson, MS
-Birmingham, AL
-Orlando, FL
-St. Louis, MO
-Iowa City, IA
-Greenville, SC
-local students in GA will be able to be picked up somewhere
WE ARE NO LONGER ACCEPTING APPLICATIONS