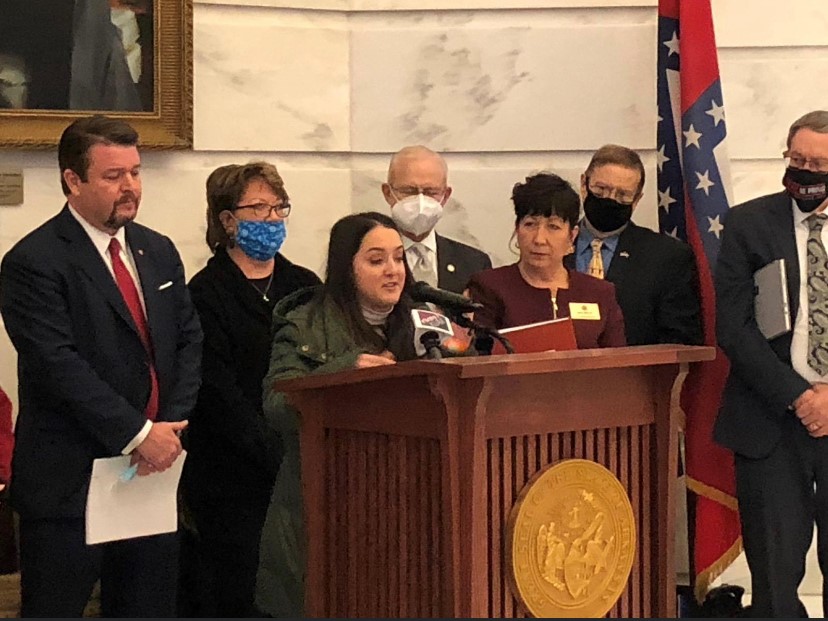 February 12, 2021
My Experience in Arkansas Working to Reverse Roe v. Wade
On February 10th, 2021, I participated and listened in on what could be the beginning of overturning Roe v. Wade. This all took place in Little Rock, Arkansas, at the Arkansas State Capitol. Senator Jason Rapert opened the press conference yesterday in the rotunda with statements from SB 6, the Arkansas Unborn Child Protection Act. This bill protects innocent lives from the moment of fertilization to nature death. Under SB6, abortion will be prohibited in the state of Arkansas!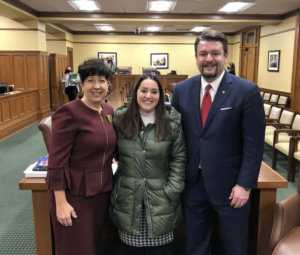 In addition to Students for Life speaking at the press conference, we heard from Jerry Cox, President of Family Council, Rose Mims, Director of Arkansas Right to Life, Allan Parker, President of The Justice Foundation, and Nona Ellington of Operation Outcry. Ellington was able to share her powerful testimony as she is a survivor of abortion and breast cancer. "As a result of her abortion at age 15, and victim of date rape, she had 5 miscarriages, with 3 of them being tubal pregnancies requiring emergency surgery and very near death experiences," said Ellington. She also stated, "Research has proven abortion can lead to breast cancer. I also had the genetic testing to prove that I am not a carrier of the breast cancer gene."
Nona Ellington was able to share her testimony in the afternoon committee meeting along with other women who regret their abortions. Both sides, pro-choice and pro-life, were able to share their testimonies. Due to inclement weather, each group was given a total of five minutes to share.
The pro-choice women who showed up to testify did not follow the time limit and only two women spoke. One woman was from the Arkansas Abortion Network and said, "I want to first of all say, how incredibly unfair this is." My thoughts on this statement are that if you need more time to explain why you believe abortion should be legal, that is a red flag. We know abortion is not justifiable. When something is true and good, there is no need to excessively explain why it is good. On the other hand, many pro-life advocates who testified were clear, concise, and able to testify. In the committee meeting, we heard from Senator Jason Rapert, Allen Parker, Nona Ellington, Rose Mims, and other members of the pro-life movement.

Senator Jason Rapert presenting Senate Bill 6 at the Committee Hearing
It was a successful day as the committee approved SB 6, following zero objections to allow the bill to move to the state. This is just the beginning of the fight to make Arkansas an abortion free state! Join us in the fight for life in Arkansas and click here to sign the petition, asking that abortion be abolished in the state of Arkansas.
Guest post by Jacinta Florence, the Missouri and Arkansas Regional Coordinator with Students for Life of America.