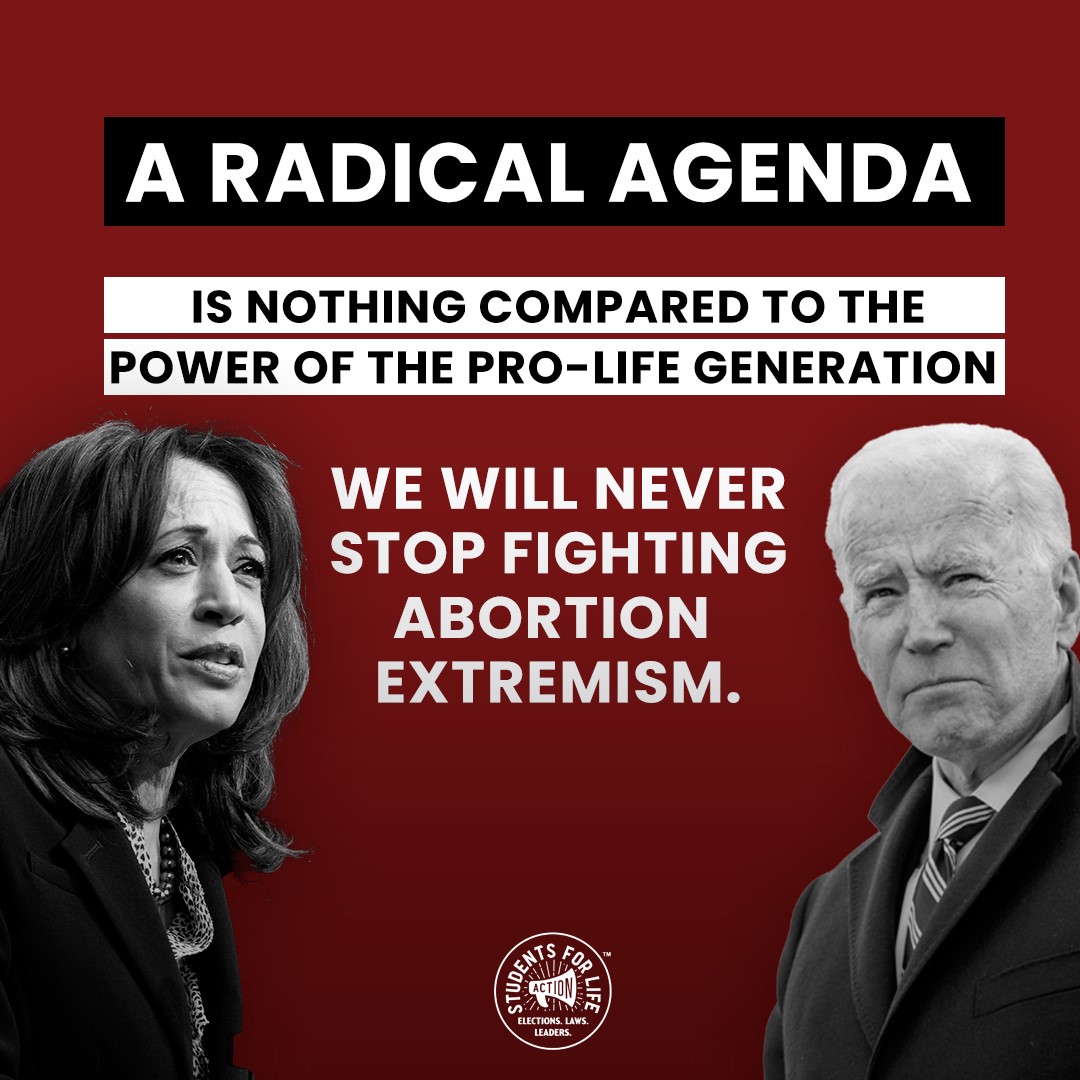 February 25, 2022
SFLAction Calls Biden's Pick of Judge Ketanji Brown Jackson "an Abortion Supporter so Extreme even Partial Birth Abortion was Acceptable"
"If President Biden thinks to distract the American people from his foreign policy mishaps with a Supreme Court pick, he will be very mistaken. Judge Ketanji Brown Jackson's record on abortion is so extreme that horrifying late-term abortions will again be in the news," said SFLAction's Kristan Hawkins. "If infanticide at the moment of birth does not trouble you, your moral compass is broken."   
WASHINGTON D.C. (02-25-2022) – Students for Life Action President Kristan Hawkins pledged that the Pro-Life Generation would be actively opposing President Biden's pick for the Supreme Court, Federal Judge Ketanji Brown Jackson, whom media reports indicate is his pick. "While the world is watching Russia's aggression and dis-regard for human life, Democrats in Washington D.C. are doing the very same as they push the deceptively named Women's Health Protection Act and a Supreme Court pick who worked to defend Partial Birth Abortion. Biden has embraced abortion extremism in embracing a candidate who worked in support of infanticide when she clerked for Supreme Court Justice Stephen Breyer as he struck down a Nebraska law banning horrifying partial birth abortions in a case known as Stenberg v. Carhart. Partial birth abortion is a gruesome late-term procedure in which a baby is delivered all but the head so that a child's brains can be removed to deliver a dead baby. Anyone defending that kind of death is not fit for higher office.  
"She also joined an amicus brief in an effort to block pro-life access to peacefully protest in front of abortion vendors. These are not the actions of a judge who sees preborn life as anything other than disposable and who puts politics over decency."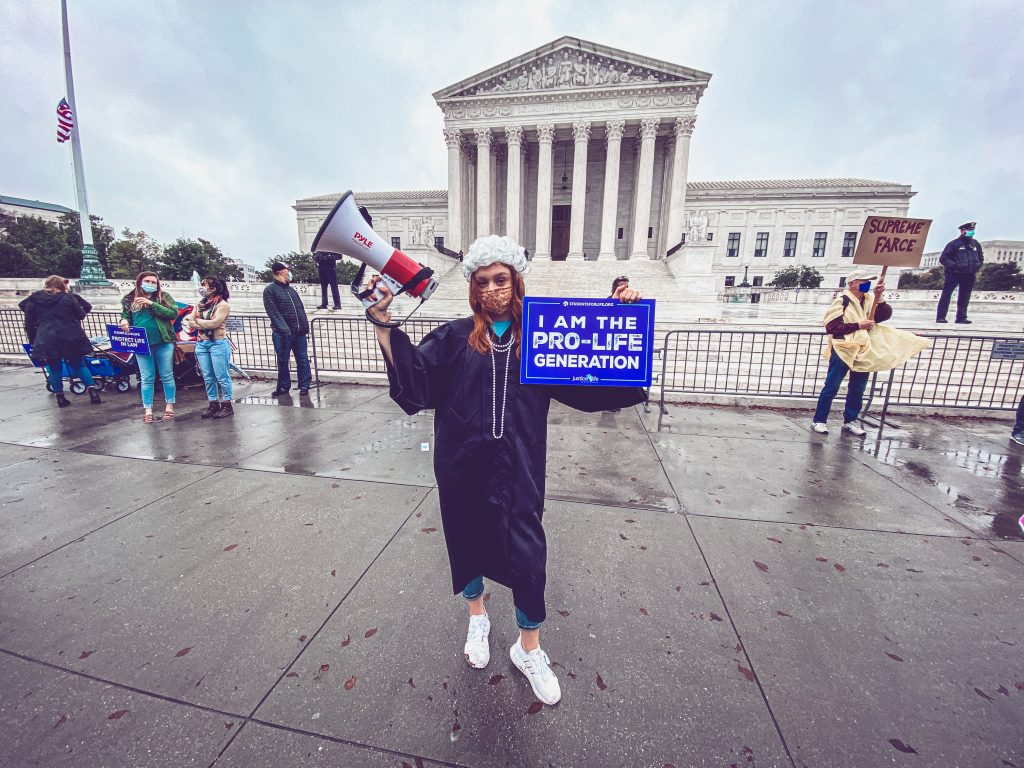 Students for Life Action's SCOTUS squad have been a fixture in recent Supreme Court confirmations, along with in-state events targeting key U.S. Senators, and extensive voter outreach.
As SFLAction has previously noted: "Limiting abortion policy choices to the few desired by those in power is not popular with Millennials and Gen Z, now about one-third of the electorate. Recent polling by Students for Life of America's Demetree Institute for Pro-Life Advancement indicates that 'an astonishing 8 in 10 want to vote on abortion policy in their states – UP from 66% last year.' In addition, '(w)hen considering how devalued people have been treated historically by those in power, 65% of Millennials and Gen Z did not support allowing people in power to decide who is fully human and deserving of legal rights.'"
For interviews, contact Kristi Hamrick at [email protected] or  [email protected] 
   –30–
Students for Life Action (SFLAction), a 501c4, along with its 501c3 sister organization, Students for Life of America (SFLA), make up the nation's largest pro-life youth organization and a political and policy operation engaging people of all ages. Together they work to end abortion — the human rights issue of our day — and provide political, legal, and community support for women and their children, born and preborn. Headquartered in Fredericksburg, VA, SFLA has more than 1,250 groups on middle, high school, college, university, medical, and law school campuses in all 50 states. SFLA creates strategy, policy, and programming to connect those most targeted for abortion with people ready to help and builds a framework for political engagement on their behalf. SFLA and SFLAction have more conversations with those most targeted by the abortion industry than any other pro-life outreach in the world, reaching more than 2 million people across social media platforms each week and engaging in approximately 100,000 digital conversations per month. Over more than 15 years, President Kristan Hawkins has grown SFLAction/SFLA into an $18 million organization preparing for a Post-Roe America.