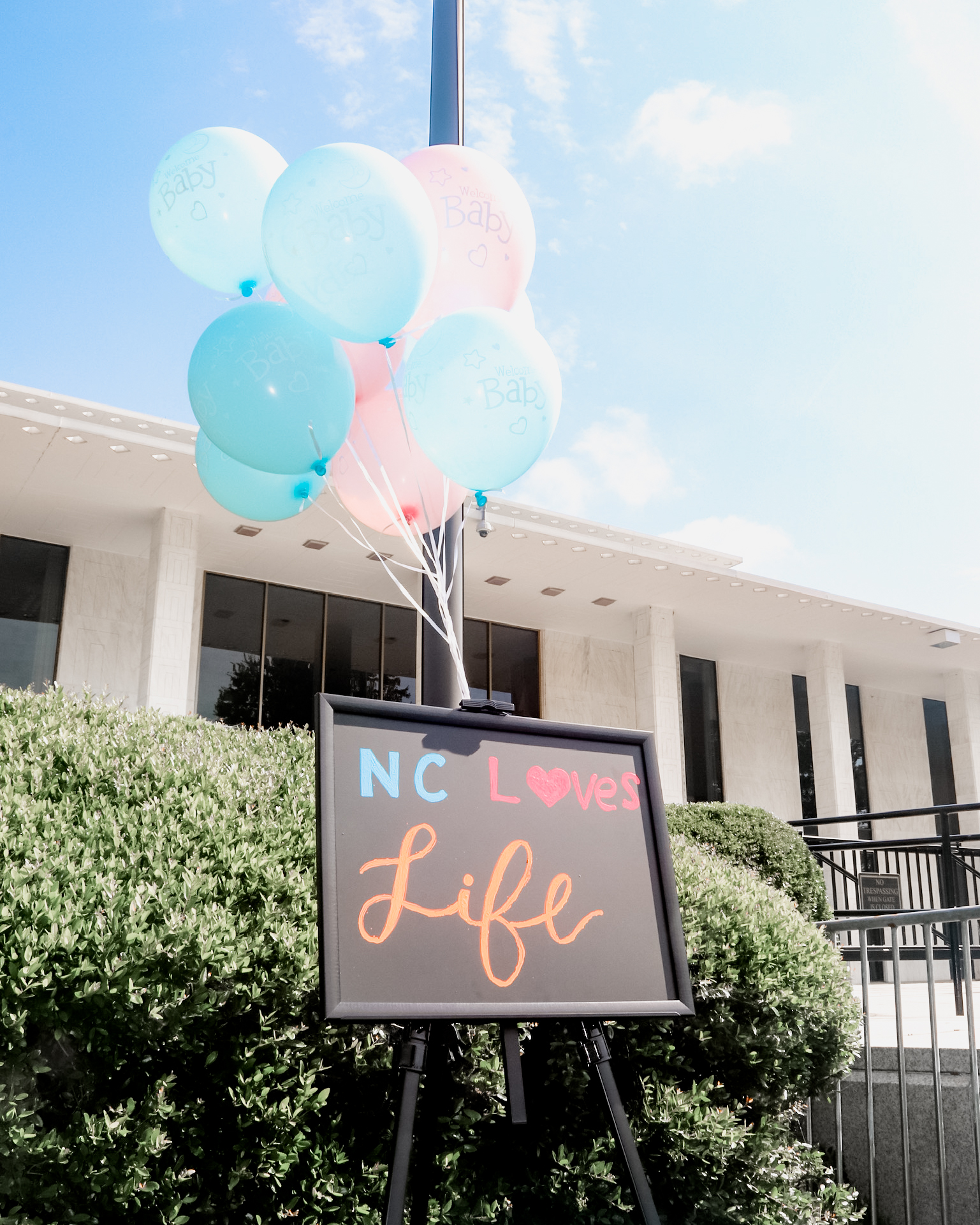 May 16, 2023
SFLAction Commends North Carolina Legislators for Overriding Governor's Veto, Allowing Commonsense 12-Week Abortion Prevention Bill to Take Effect
"While the 12-week bill provides some support for the preborn in North Carolina, we'll be back for the 90% of babies left unprotected in this measure," said Dustin Curtis, SFLAction Vice President of Political Affairs & Operations. "The Governor and Members supporting his veto showed their voters that even three months into pregnancy isn't extreme enough to commit abortion. Thankfully our efforts in the legislative elections  helped bring a veto-proof majority to the legislature and some reasonable protections will be afforded for the preborn of this state."
RALEIGH, NC (05-16-2023) – In response to North Carolina's legislators voting to override Governor Roy Cooper's 12-week Abortion Prevention veto, Students for Life Action (SFLAction) said that moving the state's 20-week limit to 12 is a step of progress while highlighting the need for stronger protections for the preborn.
In a previous statement, SFLAction reported that in North Carolina 86% of abortions happen before 12-weeks which would still allow nearly 90% of elective abortions to take place. SFLAction will continue to champion early protections for the preborn such as the Human Life Protection Act (HB 533) or Heartbeat Abortion Prevention Act.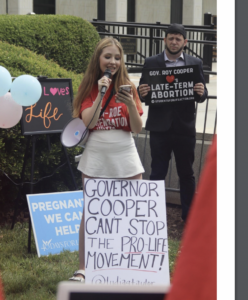 Grassroot activists shared their desire to see an abortion free North Carolina during a weekend rally at the capital while applauding the funding towards pregnancy centers, foster care, and childcare in the 12-week legislation. CLICK HERE to read SFLAction's blog recapping the 150-person event steps away from Gov. Cooper's veto rally.
In the next legislative session SFLAction will educate more voters in the Tar Heel State on how protecting the preborn at 6-weeks (around the time of heartbeat) or sooner is a minimum standard as life is clearly detected. For now, SFLAction hopes lowering the 20-week threshold to 12 will change the narrative of abortion tourism in the state and help protect life in law and service.
For interviews email [email protected] 
To read an op-ed by SFLAction President Kristan Hawkins published at The American Mind entitled 'Advice for the GOP on Abortion Policy,' CLICK HERE
–30–
Students for Life Action (SFLAction), a 501c4, along with its 501c3 sister organization, Students for Life of America (SFLA), make up the nation's largest pro-life youth organization and a political and policy operation engaging people of all ages. Together they work to end abortion — the human rights issue of our day — and provide political, legal, and community support for women and their children, born and preborn. Headquartered in Fredericksburg, VA, SFLA has more than 1,300 groups on middle, high school, college, university, medical, and law school campuses in all 50 states. SFLA creates strategy, policy, and programming to connect those most targeted for abortion with people ready to help and builds a framework for political engagement on their behalf. SFLA and SFLAction have more conversations with those most targeted by the abortion industry than any other pro-life outreach in the world, reaching more than 2 million people across social media platforms each week and engaging in approximately 100,000 digital conversations per month. Over more than 16 years, President Kristan Hawkins has grown SFLAction/SFLA into an $18 million organization preparing for a Post-Roe America.