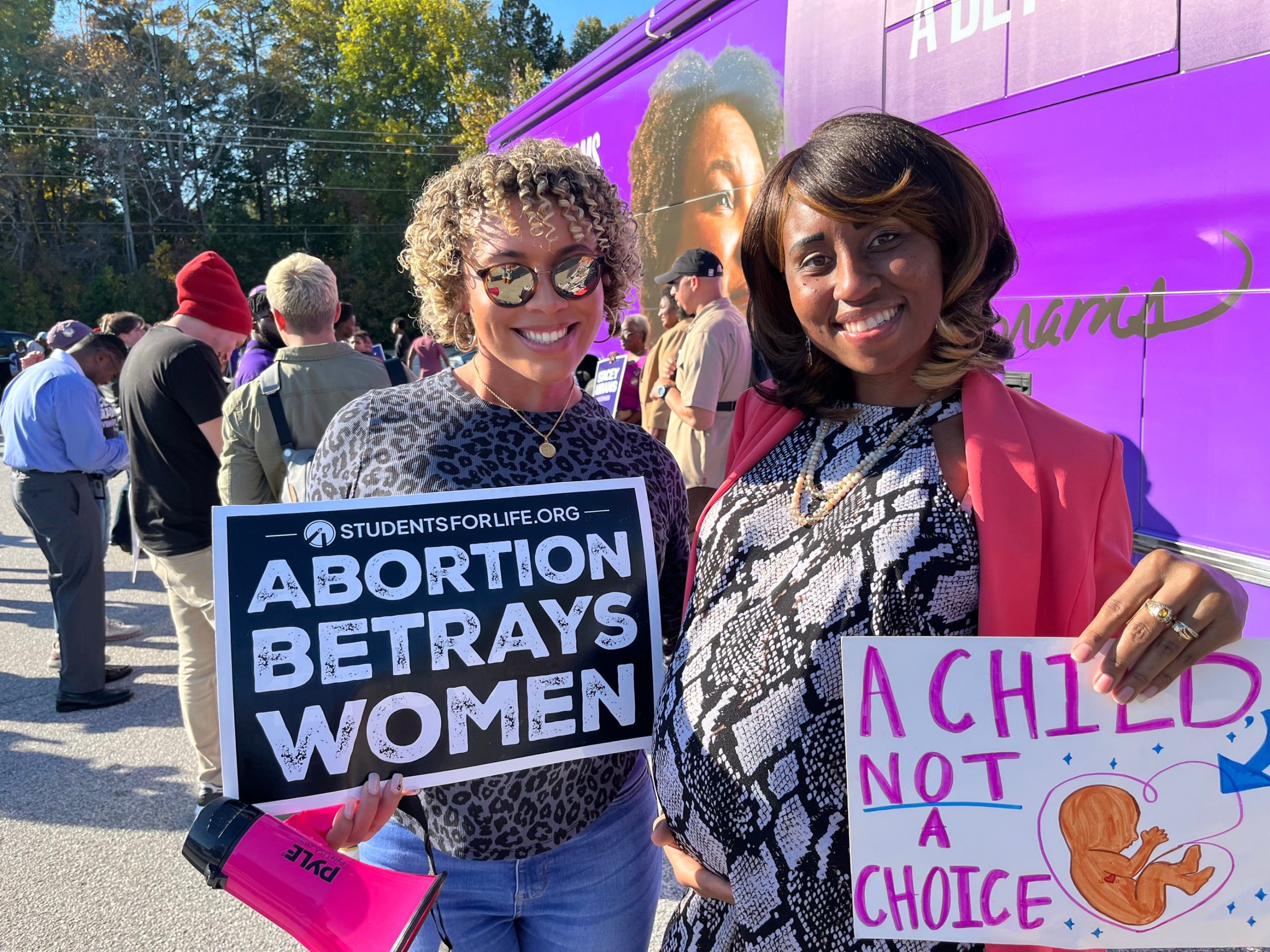 October 28, 2022
SFLAction Crashes Stacey Abrams Rally, Demonstrates Ultrasound Heartbeat for Confused Candidate
"Stacey Abrams and the pro-abortion party have gone too far with their flat-earth, anti-science statements about human development," said Kristan Hawkins, SFLAction President. "Still, Abrams' inability to hear real heartbeats in the womb may be because she hasn't heard one in a while. Students for Life Action is here to help. While it may be easier for Abrams and the abortion lobby to lie to Americans, denying the science, the Pro-Life Gen wants to be clear that they are attacking precious human beings, alive and well, until they meet Abrams & Co."
CLICK HERE and HERE to download videos from the event
MILLEDGEVILLE, GA (10-27-2022) – Students for Life Action (SFLAction) attended Democratic gubernatorial candidate Stacey Abrams' campaign event at Allen's Market today to help the nominee understand preborn babies have real heartbeats.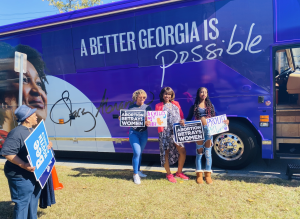 Abrams has made multiple public statements denying the heartbeat rhythm in an ultrasound, and her extreme policies have gone as far to say abortion is a solution to rising inflation. Detected as early as 6 weeks gestation, medical science confirms the early, but strong sign of life in the womb when the heartbeat is first heard. Furthermore, eliminating people through elective abortions is certainly not the answer to addressing the Biden Administration's disastrous policies that have increased the daily cost of living.
(CLICK HERE to read SFLA's blog on Abrams' kill-kids-save-money philosophy approach to a bad economy.) 
"Stacey Abrams would like to pretend the sound of a heartbeat in an ultrasound isn't real, but to millions of parents across our nation it is a comforting signal each time it's heard knowing your baby is growing and thriving," Hawkins added.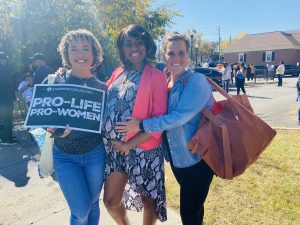 Many within SFLAction's mega grassroots team believe Abrams is #TooExtreme4Me, but her recent statements promoted action. Pregnant women volunteered to attend Abram's rally and attempted to confront her by using a doppler and microphone to let Abrams hear their preborn child's very real heartbeat.
SFLAction held up pro-woman signs during the event to alert this pro-abortion candidate that the majority of Americans don't support her deadly policies for the preborn.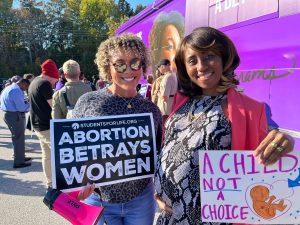 To read Hawkins' op-ed at the Daily Wire titled "My Fear of Who's Running the Country Dwarfs My Deep Concern Over Abortion" CLICK HERE.
For interviews email [email protected]
–30–
Students for Life Action (SFLAction), a 501c4, along with its 501c3 sister organization, Students for Life of America (SFLA), make up the nation's largest pro-life youth organization and a political and policy operation engaging people of all ages. Together they work to end abortion — the human rights issue of our day — and provide political, legal, and community support for women and their children, born and preborn. Headquartered in Fredericksburg, VA, SFLA has more than 1,300 groups on middle, high school, college, university, medical, and law school campuses in all 50 states. SFLA creates strategy, policy, and programming to connect those most targeted for abortion with people ready to help and builds a framework for political engagement on their behalf. SFLA and SFLAction have more conversations with those most targeted by the abortion industry than any other pro-life outreach in the world, reaching more than 2 million people across social media platforms each week and engaging in approximately 100,000 digital conversations per month. Over more than 16 years, President Kristan Hawkins has grown SFLAction/SFLA into an $18 million organization preparing for a Post-Roe America.