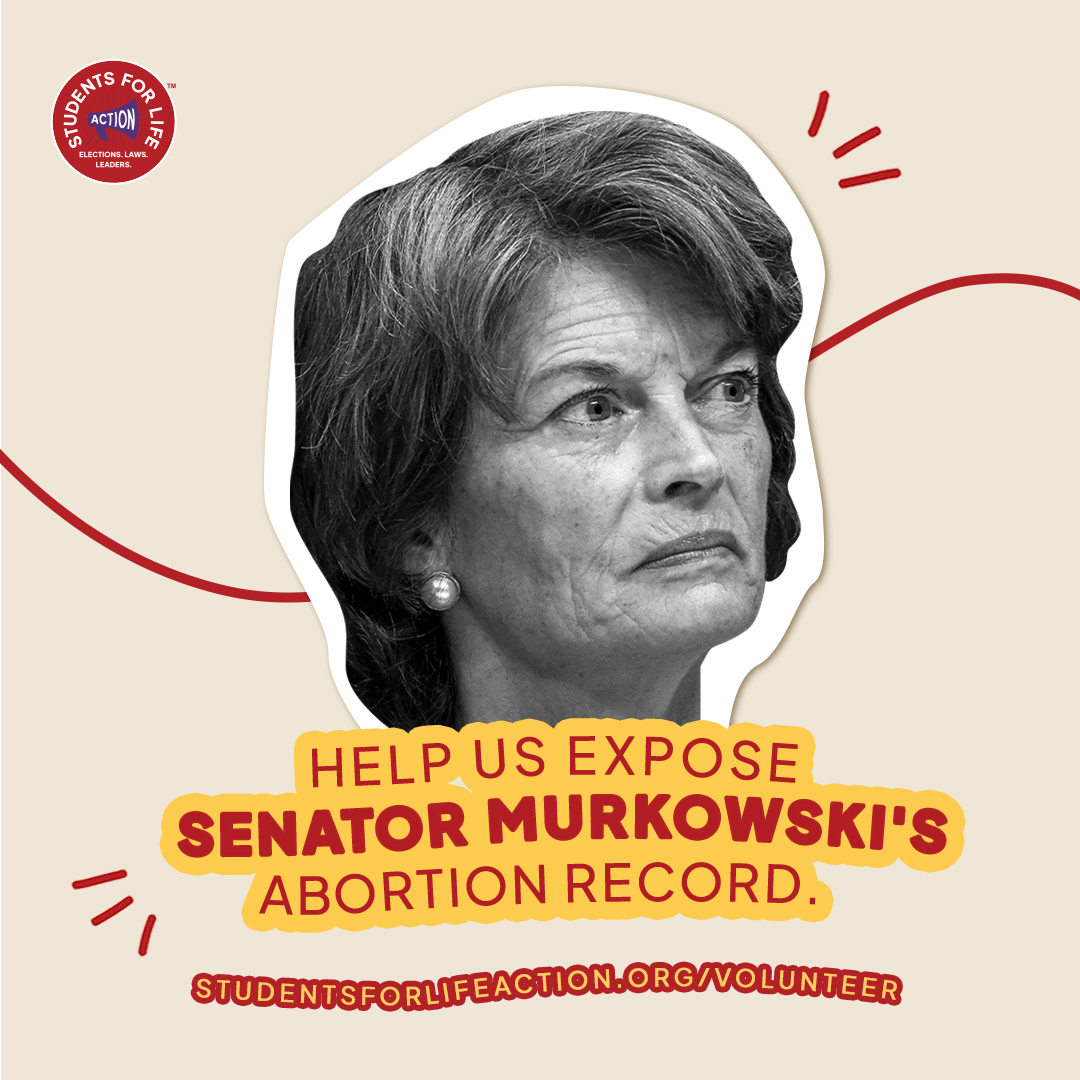 September 21, 2022
SFLAction Exposes Alaska Senator Lisa Murkowski's Abortion Agenda Ahead of Contested Election
"The Pro-Life Generation stands ready to educate Alaskans on their elected official's stance on abortion. This may come as a surprise to many who think an 'R' next to a name means pro-life," said Dustin Curtis, SFLAction Executive Director. "We are mobilized across the nation to engage in key races that will help determine the fate of the preborn on the federal level." 
Media Advisory: For information on how to cover SFLAction's Alaska activism trip, capture video and b-roll, or interview canvassers, contact [email protected]. 
JUNEAU, A.K. and WASHINGTON, D.C. (09-21-2022) – Students for Life Action (SFLAction) will deploy grassroot activists to Fairbanks, Alaska from September 22-26, 2022, aiming to knock 8,700 doors to inform voters on pro-abortion Senator Lisa Murkowskis' missed opportunities to protect life in law.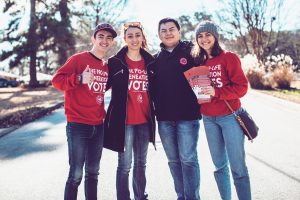 SFLAction's activism trip comes ahead of the contested November elections where abortion will be on the forefront of many voters' minds. Recent polling indicates that 90% of Americans do not support the radical, pro-abortion policies that allow elective abortions for any reason all throughout pregnancy.
"The Pro-Life Generation stands ready to educate Alaskans on their elected official's stance on abortion. This may come as a surprise to many who think an 'R' next to a name means pro-life," said Dustin Curtis, SFLAction Executive Director. "We are mobilized across the nation to engage in key races that will help determine the fate of the preborn on the federal level."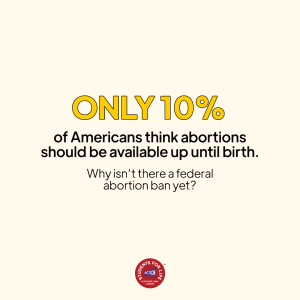 Sen. Murkowski has consistently voted with the abortion lobby during her time in the U.S. Senate. Whether it's opposing a pro-life Supreme Court Justices like Brett Kavanaugh, voting against bills that prohibit elective 20-week abortions, or introducing her own legislation to codify Roe into national law, Murkowski remains a threat against the pro-life movement. SFLAction is days away from releasing its first annual legislative report card where Sen. Murkowski and other leaders are scored for protecting life in law or standing with the abortion lobby.
Read more at Students for Life Action's in blogs title: Why Senator Murkowski is a Disaster for the Pro-Life Movement and The Senate's Detrimental Duo and Their Plan to Codify Roe.
–30–
Students for Life Action (SFLAction), a 501c4, along with its 501c3 sister organization, Students for Life of America (SFLA), make up the nation's largest pro-life youth organization and a political and policy operation engaging people of all ages. Together they work to end abortion — the human rights issue of our day — and provide political, legal, and community support for women and their children, born and preborn. Headquartered in Fredericksburg, VA, SFLA has more than 1,300 groups on middle, high school, college, university, medical, and law school campuses in all 50 states. SFLA creates strategy, policy, and programming to connect those most targeted for abortion with people ready to help and builds a framework for political engagement on their behalf. SFLA and SFLAction have more conversations with those most targeted by the abortion industry than any other pro-life outreach in the world, reaching more than 2 million people across social media platforms each week and engaging in approximately 100,000 digital conversations per month. Over more than 16 years, President Kristan Hawkins has grown SFLAction/SFLA into an $18 million organization preparing for a Post-Roe America.