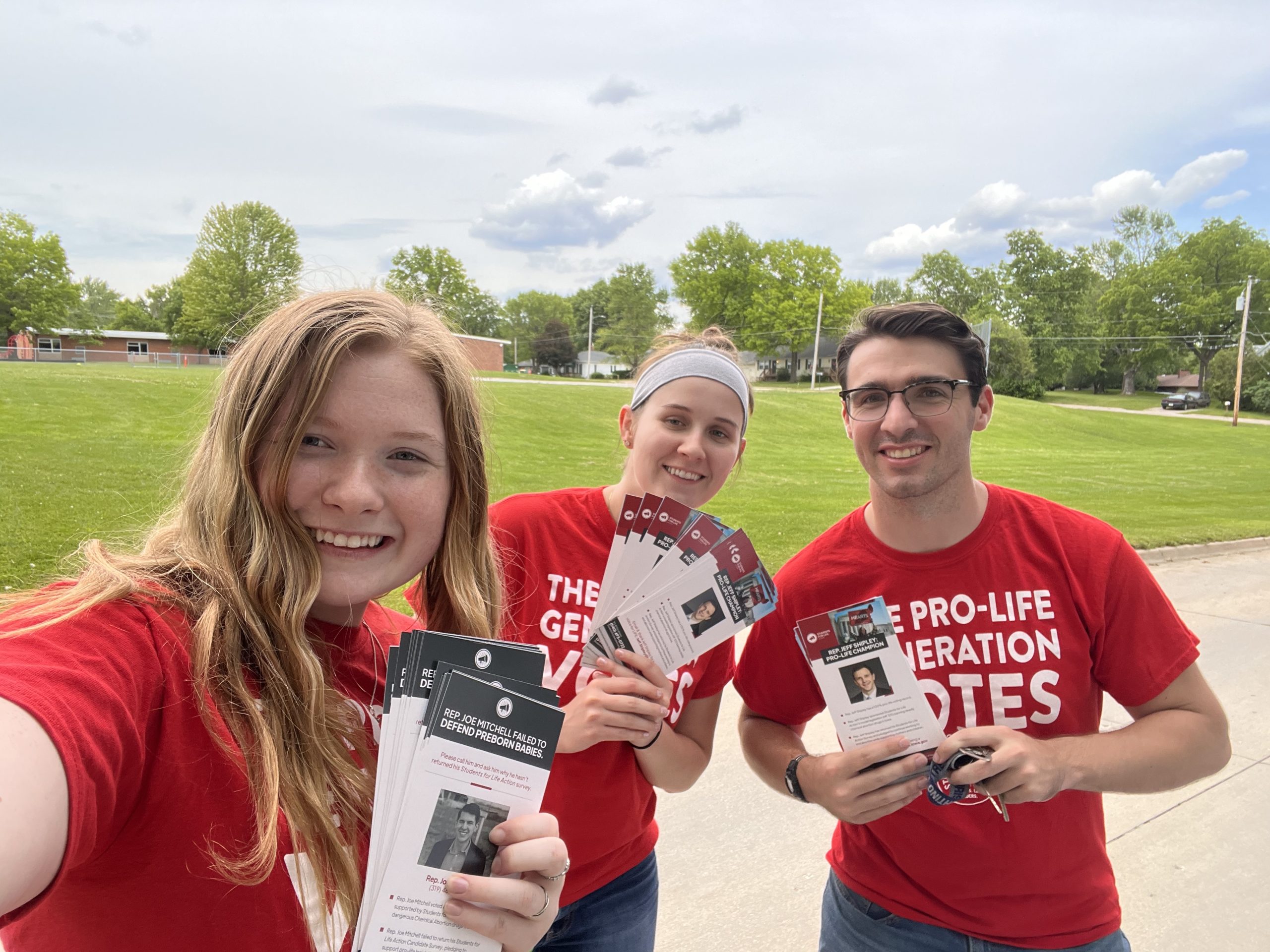 June 14, 2022
SFLAction Hits Iowa to Highlight Rep. Shipley's Chemical Abortion Ban
This month, Students for Life Action (SFLAction) mobilized over the course of three days in Fairfield, Iowa to highlight Representative Jeff Shipley's 100% pro-life record ahead of the Iowa House District 87 Primary race.  
SFLAction and the Pro-Life Generation were able to knock 366 doors, make 50,430 phone calls, and send 10,783 text messages highlighting Rep. Shipley's pro-life accomplishments. 
Rep. Shipley has proven himself to be a strong, pro-life fighter by taking a stand against Chemical Abortion by introducing SFLAction-inspired Chemical Abortion Ban, HF 331. He worked tirelessly to get a vote on the Chemical Abortion Ban that would help protect women in Iowa from risky abortion drugs and save preborn lives.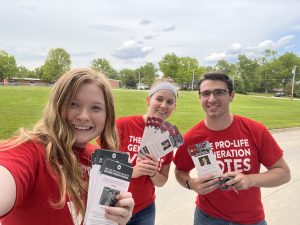 His work to ban Chemical Abortion was conveyed to Iowa voters by SFLAction's proactive team. Grace Van Petten, a student at Loras College, participated in her first door-knocking activism trip and said, "My experience with Students for Life Action throughout the Iowa deployment was something that I will always remember. The days leading up to the event I was very nervous because I had never participated in anything like this before, but the team I worked with made this first-time experience easy and worry free."  
Van Patten shared how welcoming SFLAction's Regional Coordinators were in answering questions and empowering her to spread the pro-life message throughout Fairfield. Her team wasn't always met with pro-life voters, as she shared, "We faced a few different people who opposed what we were doing, and sometimes they expressed a lot of anger. This taught me how to have a conversation with someone who disagrees and how important it is to always remain calm, respectful, and speak the truth."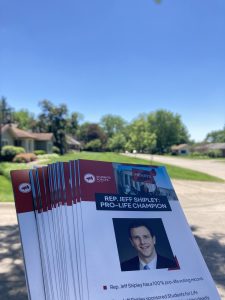 While some outlandish pro-abortion voters compared preborn babies to "a clump of cells like a carrot," Van Patten and other members of the Pro-Life Generation didn't hesitate to respectfully engage in these tough conversations—even when the pro-abortion side wasn't speaking factually. They also heard from many voters who put life first on the ballot. One of these included a fellow patron at a restaurant who saw their blue Pro-Life Gen shirts and let them know as a post-abortive father, he now sees how wrong abortion is and joined many in thanking them for being there.  
Van Patten added, "Through this experience, I learned more about what steps we can take as pro-lifers to help defend the voiceless preborn. I learned how important it is to pay attention to all state and local governments and their legislation. We may think that just one person or a couple people can't make a difference, but this is not true."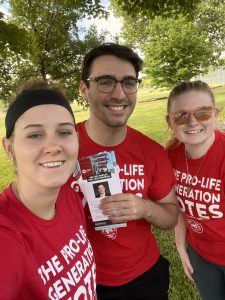 To learn more about what SFLAction has to offer or sign up for an activism trip this summer, visit The Summer of Activism: How You Can Travel AND Help the Preborn!    
READ NEXT: SFLAction's 2021 & 2022 State Legislative Sessions Report