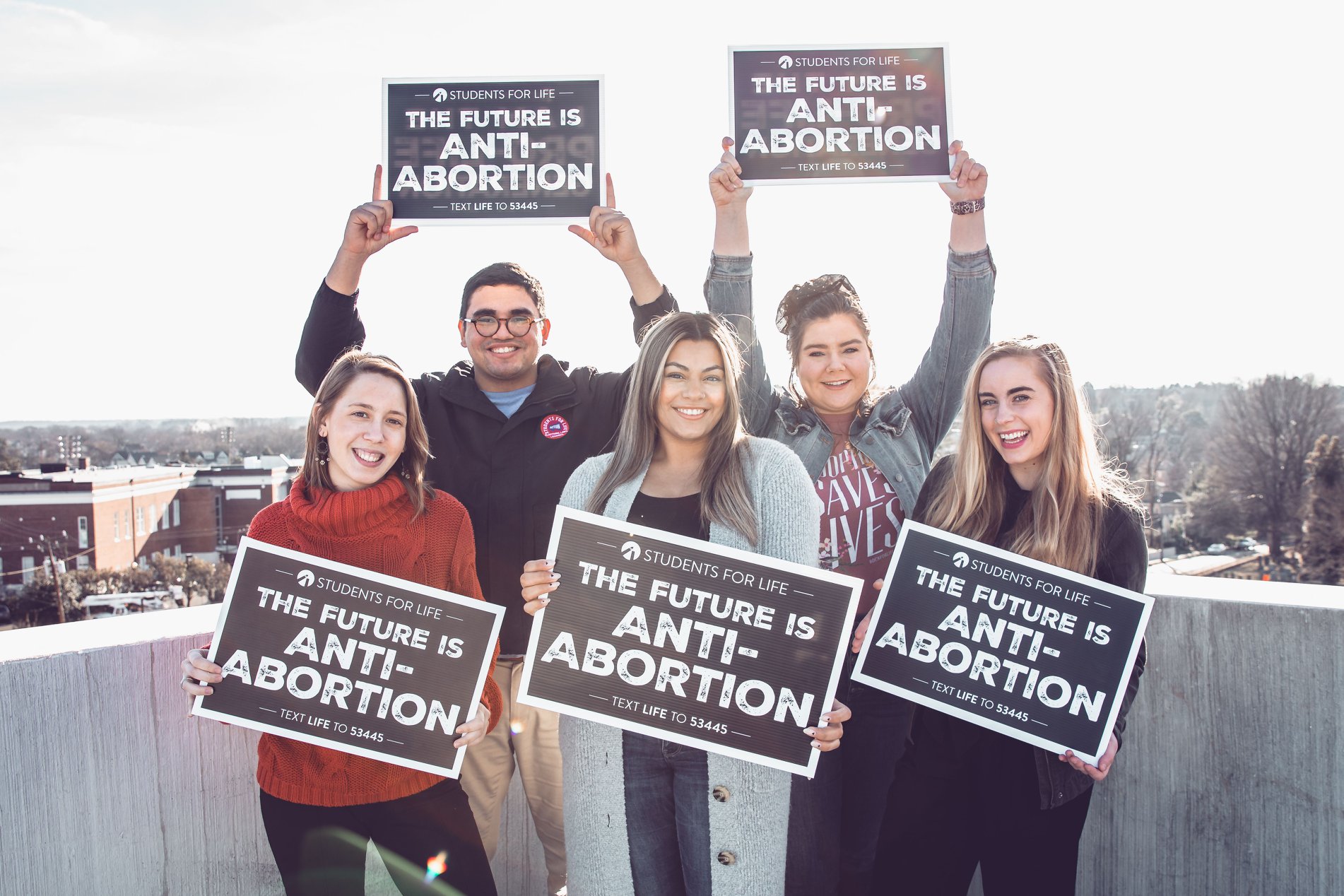 January 17, 2023
SFLAction-Inspired Bill in West Virginia Addresses Standards Surrounding Medical Waste & the Environment with the Use of Chemical Abortion
"Women's safety, the preborn, environment, and health risks have all been woefully ignored by the abortion lobby as they push dangerous Chemical Abortion Pills and profit off unassuming women," said Kristan Hawkins, SFLAction President. "SFLAction has been targeting the prohibition of these deadly drugs as well as the impact they have on the environment including our waterways, cattle, and health and safety standards. We're told to not flush something as trivial as a dead goldfish, but the abortion lobby is sending women home to kill and dispose of their preborn children in our sewage systems – we're demanding answers from these unchecked policies that impact public water supply." 
WASHINGTON, D.C. (01-17-2023) – Students for Life Action (SFLAction) and Students for Life of America (SFLA) have been on the forefront of calling out the risks of Chemical Abortion Pills for women and the preborn, but this year the organization has expanded its scope of research on the effects that the drugs impose on the environment. SFLA has launched a petition and nation-wide awareness campaign calling for Red Bag Medical Waste regulation of dealing with dead bodies after an abortion. Due to the horror stories of babies' bodies ground up in garbage disposals, frozen in bags awaiting retrieval, and stashed away in old cars, SFLAction was eager to incorporate Red Bag Medical Waste language into a bill with State Senator Patricia Rucker of West Virginia.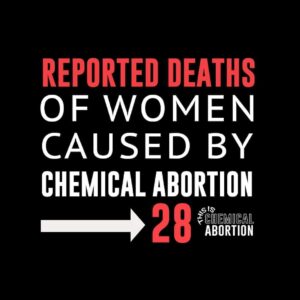 Defined in Senator Rucker's legislation, West Virginia Chemical Abortion Prohibition Act (SB 153), the term "medical waste bag" means a red biohazardous waste container made to contain medical or biohazardous waste. The legislation includes guidance with warning labels including the clear identification of "BIOHAZARD." Furthermore, the container must be of a fluorescent orange or orange-red color and would be applicable to an "Unborn child, means an individual organism of the species homosapiens, beginning at fertilization, until the point of being born alive."
"This is a natural next step after our bill this summer to prohibit abortions except for rape and incest which I wasn't wholeheartedly happy with. I hope this bill will address some of the things which were left out of previous legislation regarding care of the baby and ensuring proper disposal of chemicals which endanger our water supply," said Senator Rucker.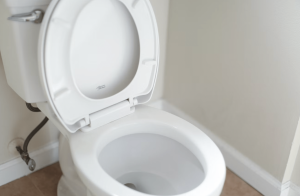 The West Virginia Chemical Abortion Prohibition Act also:
Places penalties on physicians who distribute the drugs, in cases other than saving the life of a mother, with a $1,000 fine or imprisoned not more than three years, or both.
Prohibits the prosecution of women.
Distinguishes the difference of ectopic pregnancy treatment.
Penalizes manufacturers of any abortion drug who does not properly dispose of discarded abortion drugs. Including, if abortion drugs are found in wastewater, the pill manufacturer company shall be responsible for cleanup, remediation, and further preventative measures. A violation of this provision is punishable by a fine of $20,000 per violation.
As SFLAction educates women on the risks of injury, infertility, and even death as well as the Chemical Abortion antidote that could help reverse the beginning of a medical abortion, the organization is highlighting the lack of environmental studies prior to the Food and Drug Administration's approval of the Chemical Abortion Pill.
SFLAction is hopeful with Senator Rucker's legislation more states will take up this issue as we press federal agencies to test and investigate the effect of our water supply with potent chemicals. As Chemical Abortion Pills continue to rise as the most common method of direction abortion, it remains highly unsafe and destructive.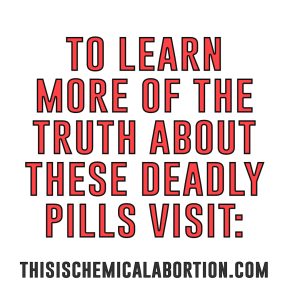 Learn more about Chemical Abortion pills and watch the This Is Chemical Abortion docuseries, created in partnership with Charlotte Pence Bond, HERE
For interviews email [email protected] 
–30–
Students for Life Action (SFLAction), a 501c4, along with its 501c3 sister organization, Students for Life of America (SFLA), make up the nation's largest pro-life youth organization and a political and policy operation engaging people of all ages. Together they work to end abortion — the human rights issue of our day — and provide political, legal, and community support for women and their children, born and preborn. Headquartered in Fredericksburg, VA, SFLA has more than 1,300 groups on middle, high school, college, university, medical, and law school campuses in all 50 states. SFLA creates strategy, policy, and programming to connect those most targeted for abortion with people ready to help and builds a framework for political engagement on their behalf. SFLA and SFLAction have more conversations with those most targeted by the abortion industry than any other pro-life outreach in the world, reaching more than 2 million people across social media platforms each week and engaging in approximately 100,000 digital conversations per month. Over more than 16 years, President Kristan Hawkins has grown SFLAction/SFLA into an $18 million organization preparing for a Post-Roe America.