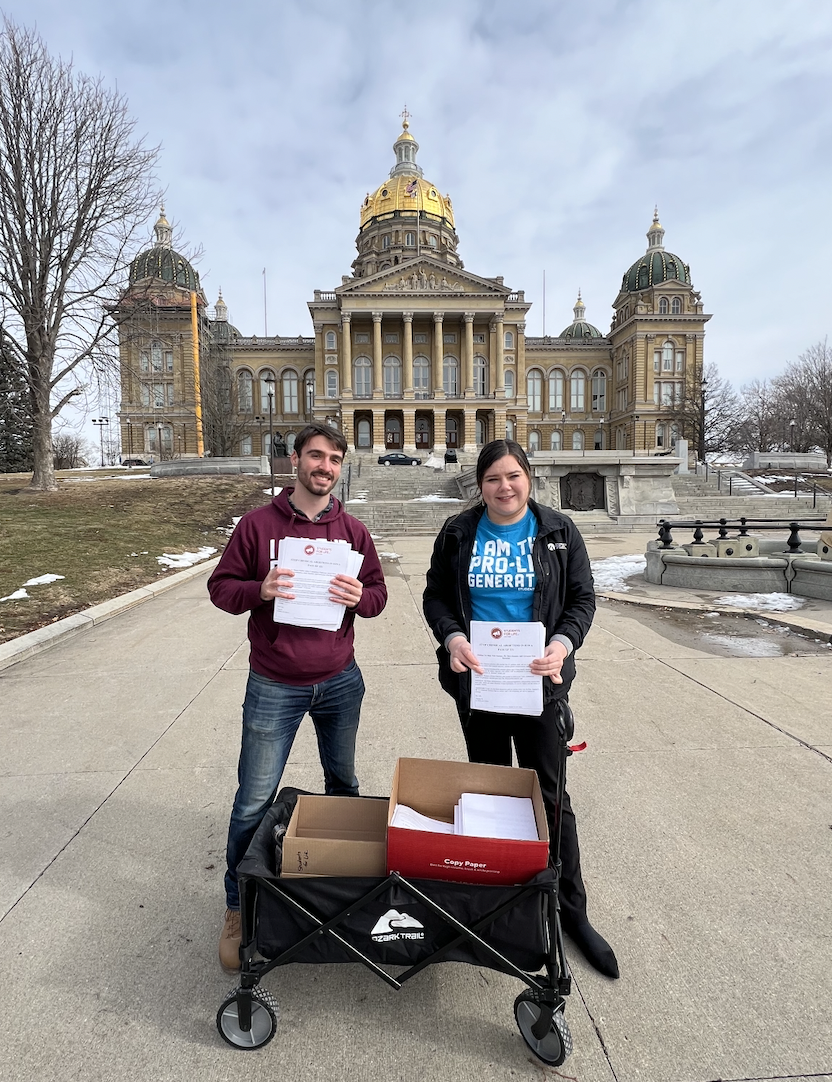 February 21, 2022
SFLAction Mobilizes to Support an Iowa Chemical Abortion Ban
On February 10th, students and Students for Life Action team members went to the Des Moines, IA capitol to meet with legislators and give thousands of petitions to legislators from students and SFLAction supporters in favor of a Students for Life Action-inspired bill, the Chemical Abortion Ban HF 331. The bill would protect preborn children and their mothers from dangerous abortion drugs and the predatory abortion industry.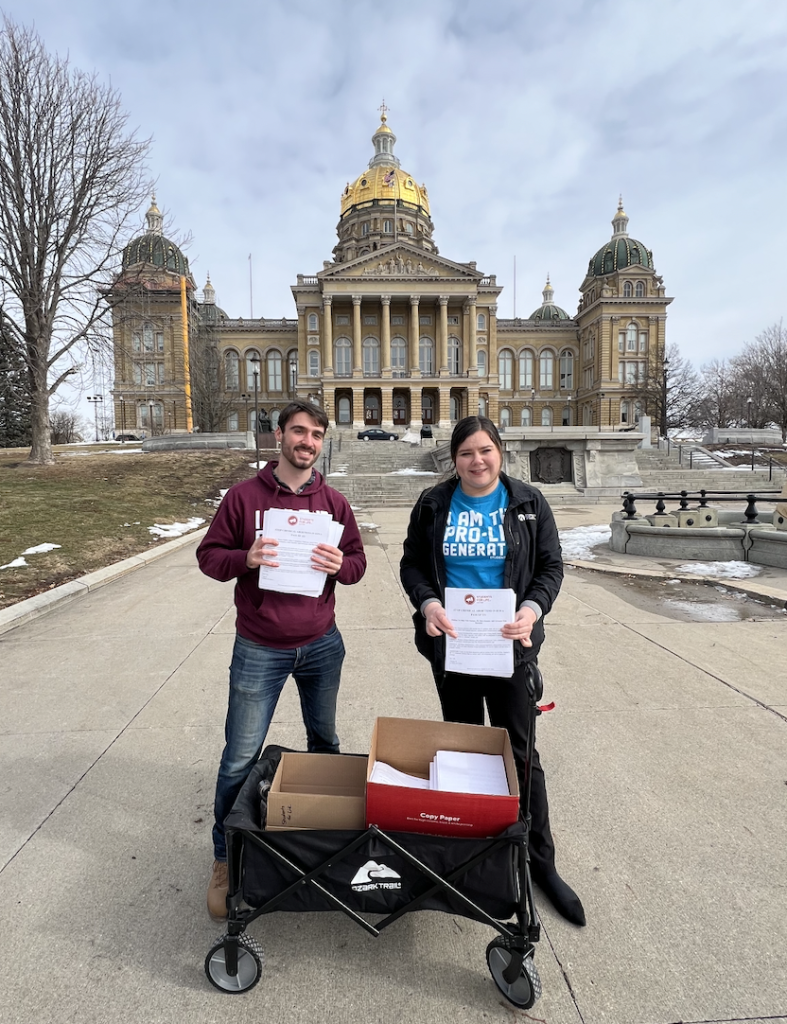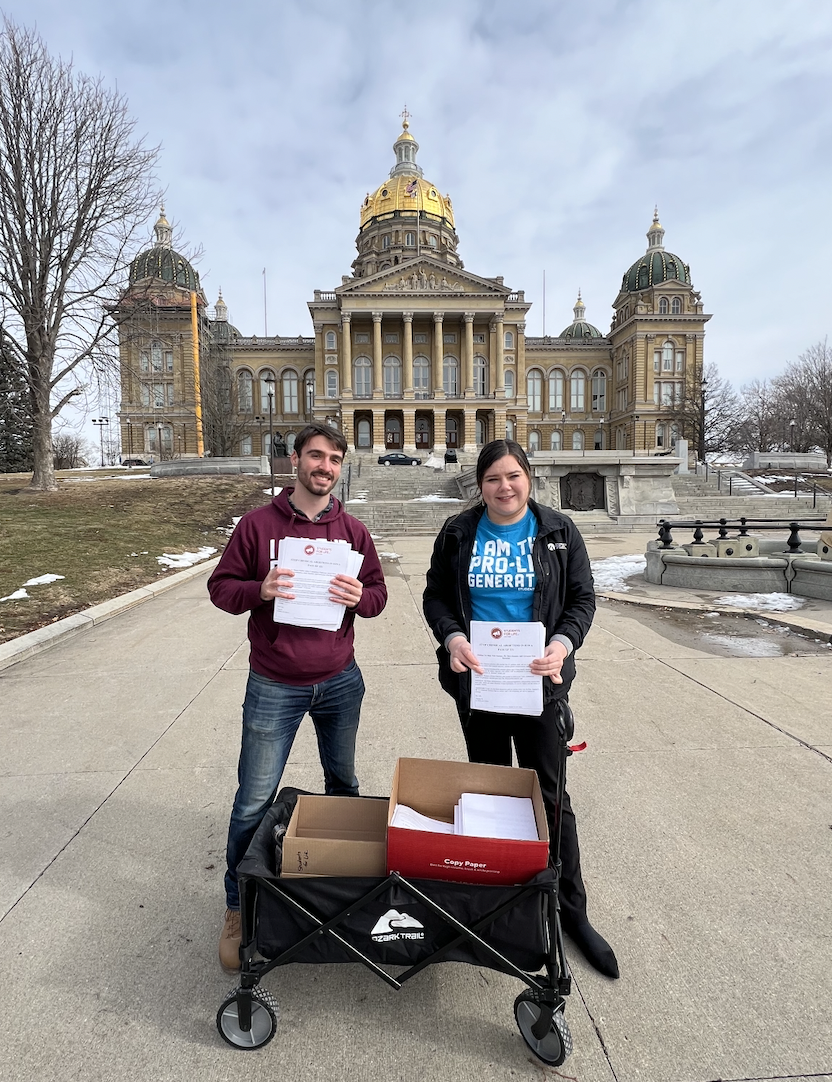 Our student and staff also met with Rep. Shipley, the sponsor of the bill, to discuss how we can advance the ban on Chemical Abortion pills.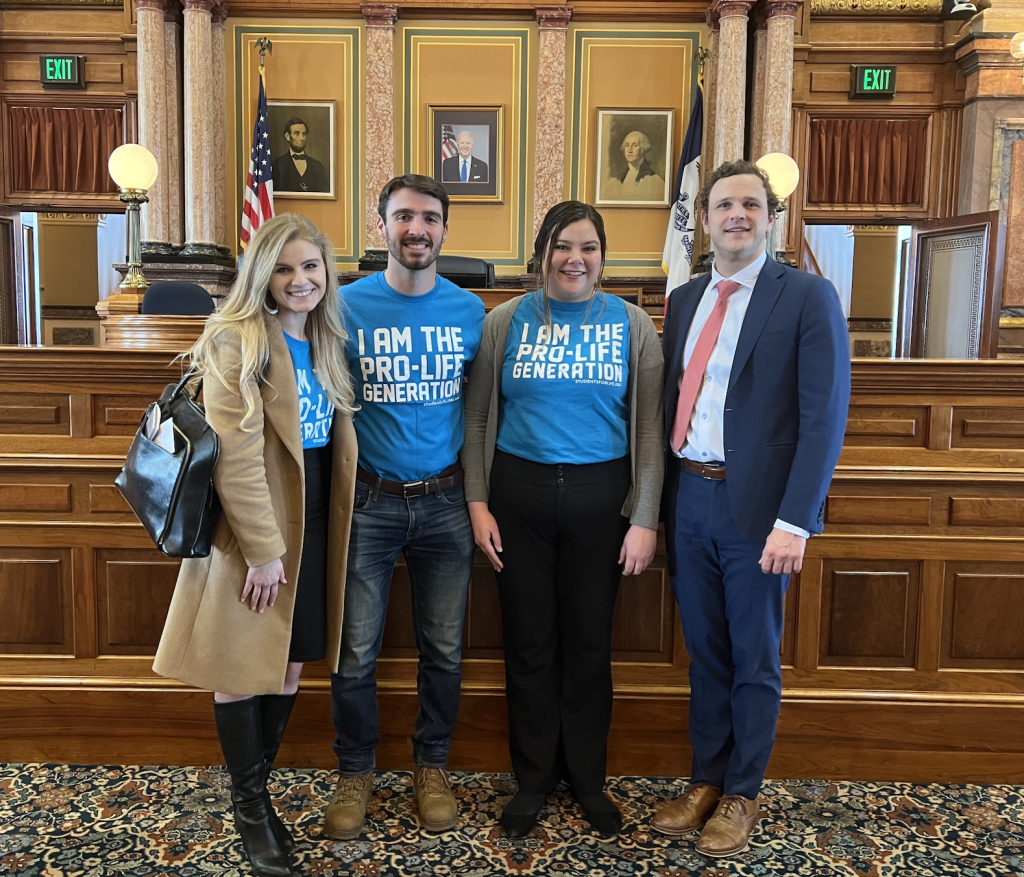 We hope legislators are listening to the huge amounts of support for this bill across Iowa! We will be doing everything we can to move this bill forward!