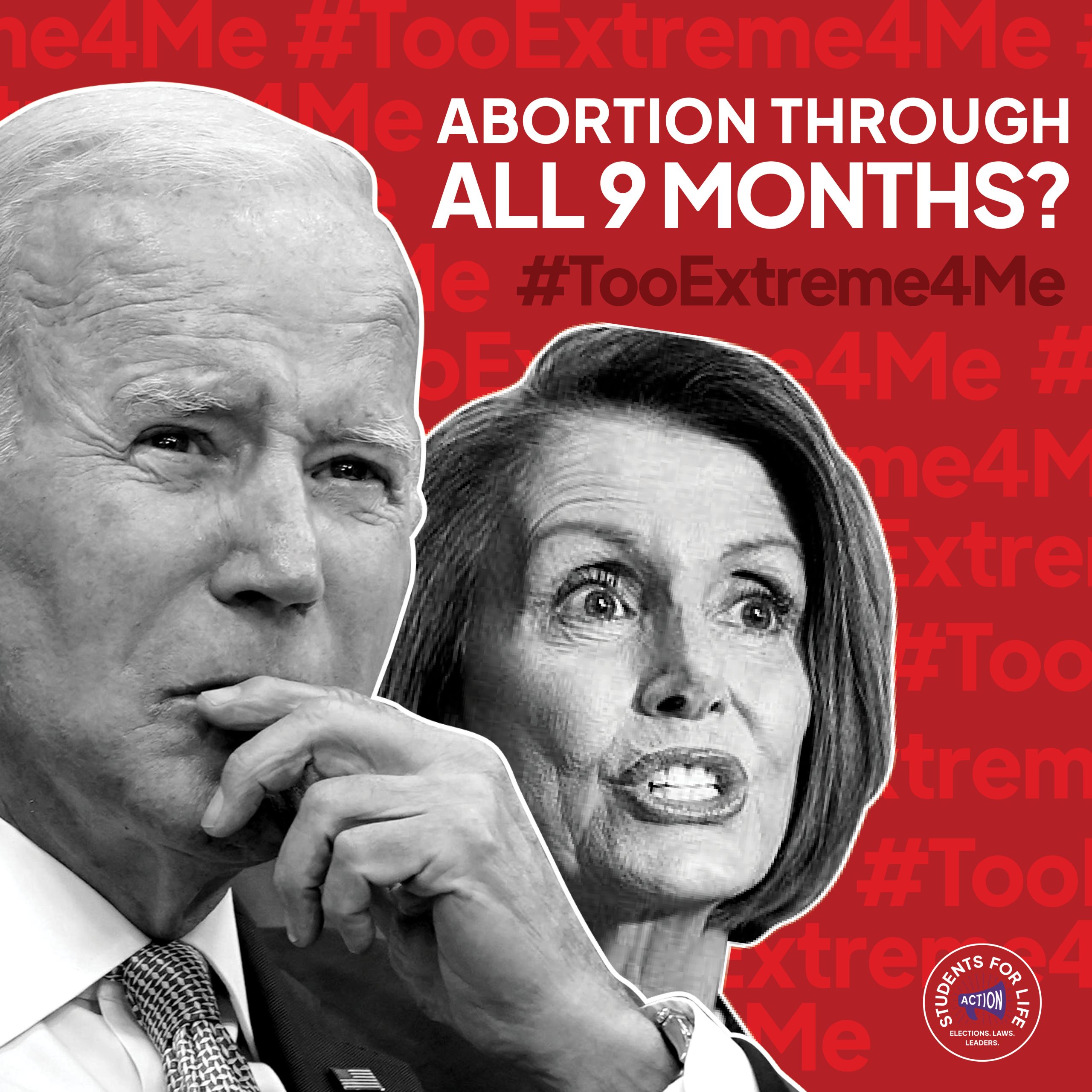 September 30, 2022
SFLAction Publishes Pro-Life Movement Talking Points Ahead of November Elections
"We are clearly defining our legislative and life-affirming policies to support women and the preborn in a post-Roe America," said Dustin Curtis, SFLAction Executive Director. "Equally important, we are empowering pro-life leaders to challenge their opponents to defend their abortion extremism and remind them that the majority of Americans do not support radical policies pushed by pro-abortionists that allow late-term elective abortions." 
CLICK HERE to access the talking point memo. 
WASHINGTON, D.C. (09-30-2022) – With days remaining until the November elections, Students for Life Action (SFLAction) made internal talking points on the biggest issues surrounding abortion public.
In the six-page document that can be accessed here, SFLAction leads the pro-life movement through some of the most challenging arguments presented by pro-abortion incumbents and candidates this November. The memo offers strong rebuttals for arguments including life of the mother exceptions, rape & incest, and provides key insight on the future of the pro-life movement.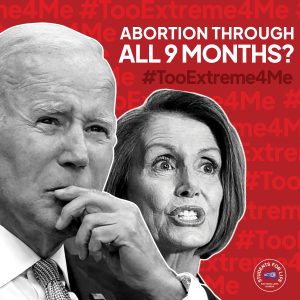 "Students for Life Action is clearly defining our legislative and life-affirming policies to support women and the preborn in a post-Roe America," said Dustin Curtis, SFLAction Executive Director. "Equally important, we are empowering pro-life leaders to challenge their opponents to defend their abortion extremism and remind them that the majority of Americans do not support radical policies pushed by pro-abortionists that allow cruel, late-term elective abortions."
The memo defines the facts and science debunking many tired pro-abortion talking points and provides clarity on arguments such as ectopic pregnancy that the opposing side misleads the public on.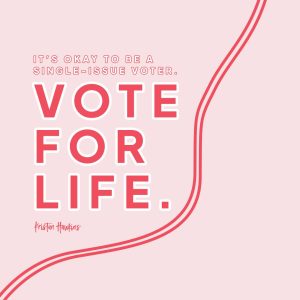 SFLAction President Kristan Hawkins recently wrote in an op-ed at RealClearPolitics, "No matter who does abortion polling, it's clear that the Democratic Party platform and their agenda of abortion through all nine months, for any reason at all and with taxpayer funding, is a loser with most Americans. Given all the recent stories claiming that Democrats are rising in the polls because of their support for abortion, a fact check is needed. The math contradicts today's popular narrative because Americans don't want the radical abortion agenda pushed by Joe Biden, Nancy Pelosi, and Chuck Schumer."
To learn more about the Post-Roe Blueprint from Students for Life Action, read Hawkins' op-ed at Fox titled America needs to get ready for a world after Roe or her op-ed at Newsweek titled  Forget the Kids' Menu: The Pro-Life Movement Wants Real Policy Engagement.
For interviews email [email protected] 
–30–
Students for Life Action (SFLAction), a 501c4, along with its 501c3 sister organization, Students for Life of America (SFLA), make up the nation's largest pro-life youth organization and a political and policy operation engaging people of all ages. Together they work to end abortion — the human rights issue of our day — and provide political, legal, and community support for women and their children, born and preborn. Headquartered in Fredericksburg, VA, SFLA has more than 1,300 groups on middle, high school, college, university, medical, and law school campuses in all 50 states. SFLA creates strategy, policy, and programming to connect those most targeted for abortion with people ready to help and builds a framework for political engagement on their behalf. SFLA and SFLAction have more conversations with those most targeted by the abortion industry than any other pro-life outreach in the world, reaching more than 2 million people across social media platforms each week and engaging in approximately 100,000 digital conversations per month. Over more than 16 years, President Kristan Hawkins has grown SFLAction/SFLA into an $18 million organization preparing for a Post-Roe America.