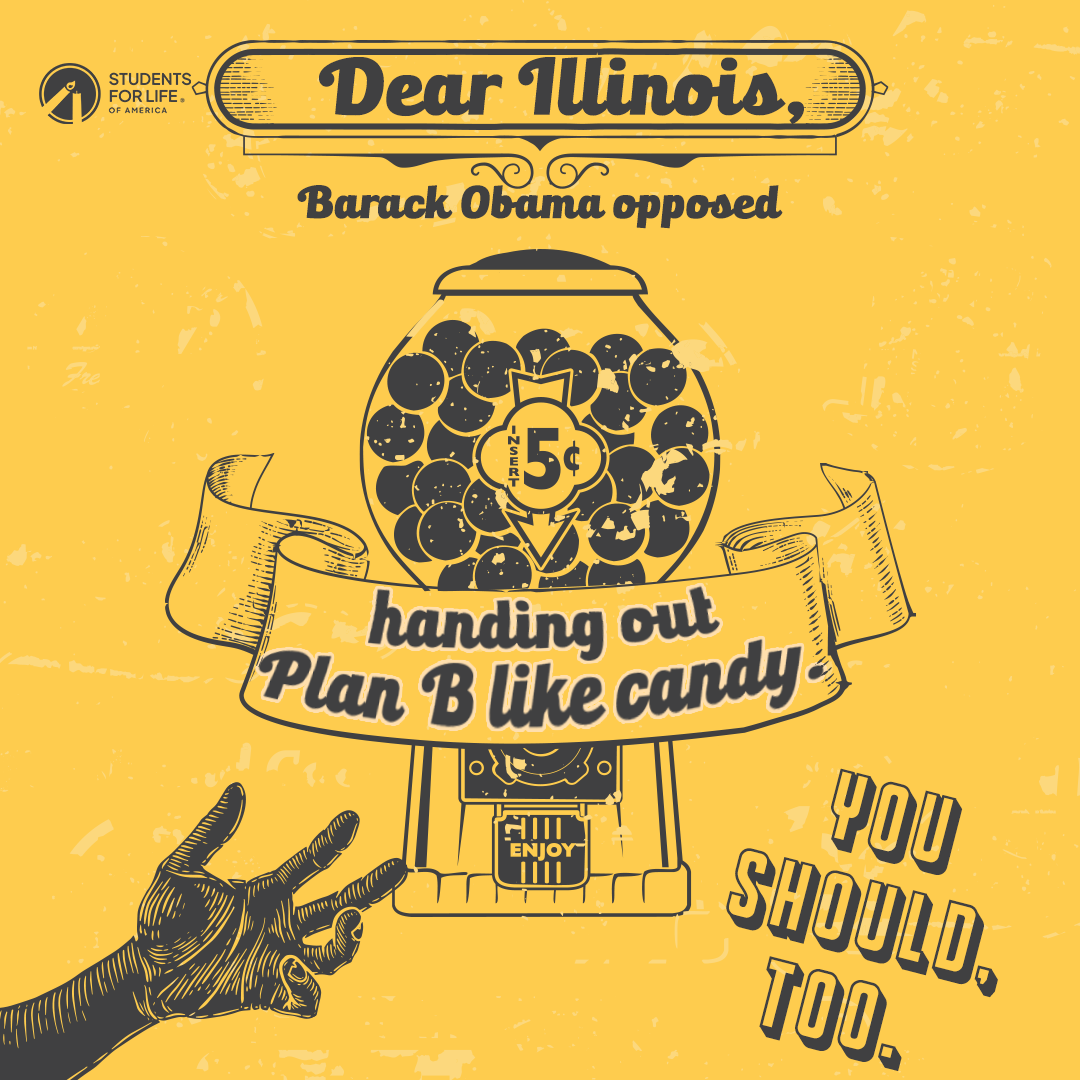 March 9, 2022
SFLAction Urges Illinois Lawmakers to Reject Proposal That Would Require Sale of Potentially Abortifacient Drugs in College Vending Machines
"Life begins at conception; the moment sperm fertilizes an egg. From that point on, any deliberate action to prevent that pregnancy from continuing is an abortion," said Students for Life Action and Students for Life of America President Kristan Hawkins. "We need a better understanding of implications of many birth control and Plan B choices, so that we can better inform women who have often been left in the dark about what is really happening to them and sometimes to their preborn infants."
SPRINGFIELD, I.L., and WASHINGTON, D.C. (03-09-22) – Students for Life Action (SFLAction) is mobilizing today in Illinois in opposition to House Bill 4247, which seeks to force publicly-funded colleges and universities in the state to peddle so-called "emergency contraceptives" on campus through vending machines. SFLAaction and Students for Life of America oppose drugs and devices branded as "emergency contraceptives" because of their potential abortifacient mode of action, which is well understood by the medical community and clearly outlined on emergency contraceptive packaging.
SFLAction is mobilizing today with a lobby day at the Illinois House urging elected officials to protect vulnerable college students from the predatory actors seeking to peddle potentially life-ending drugs on campus.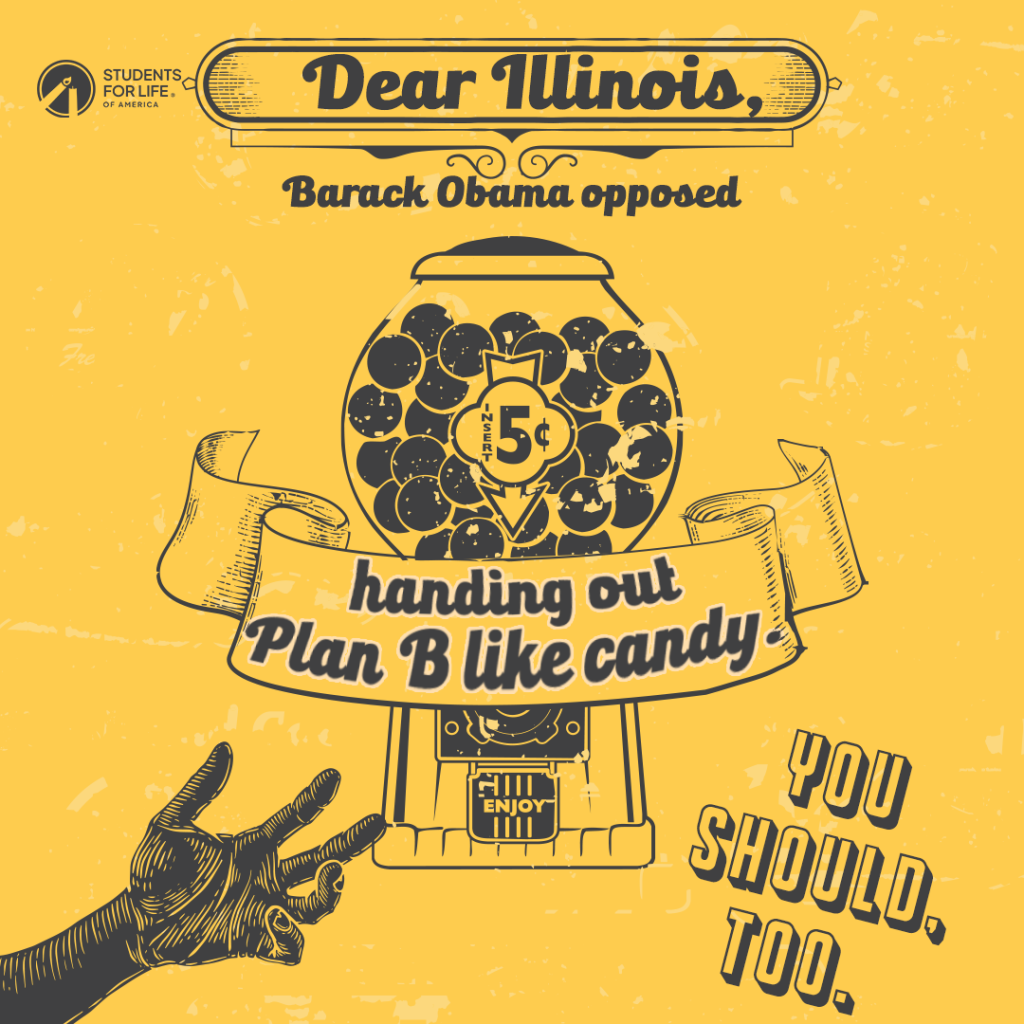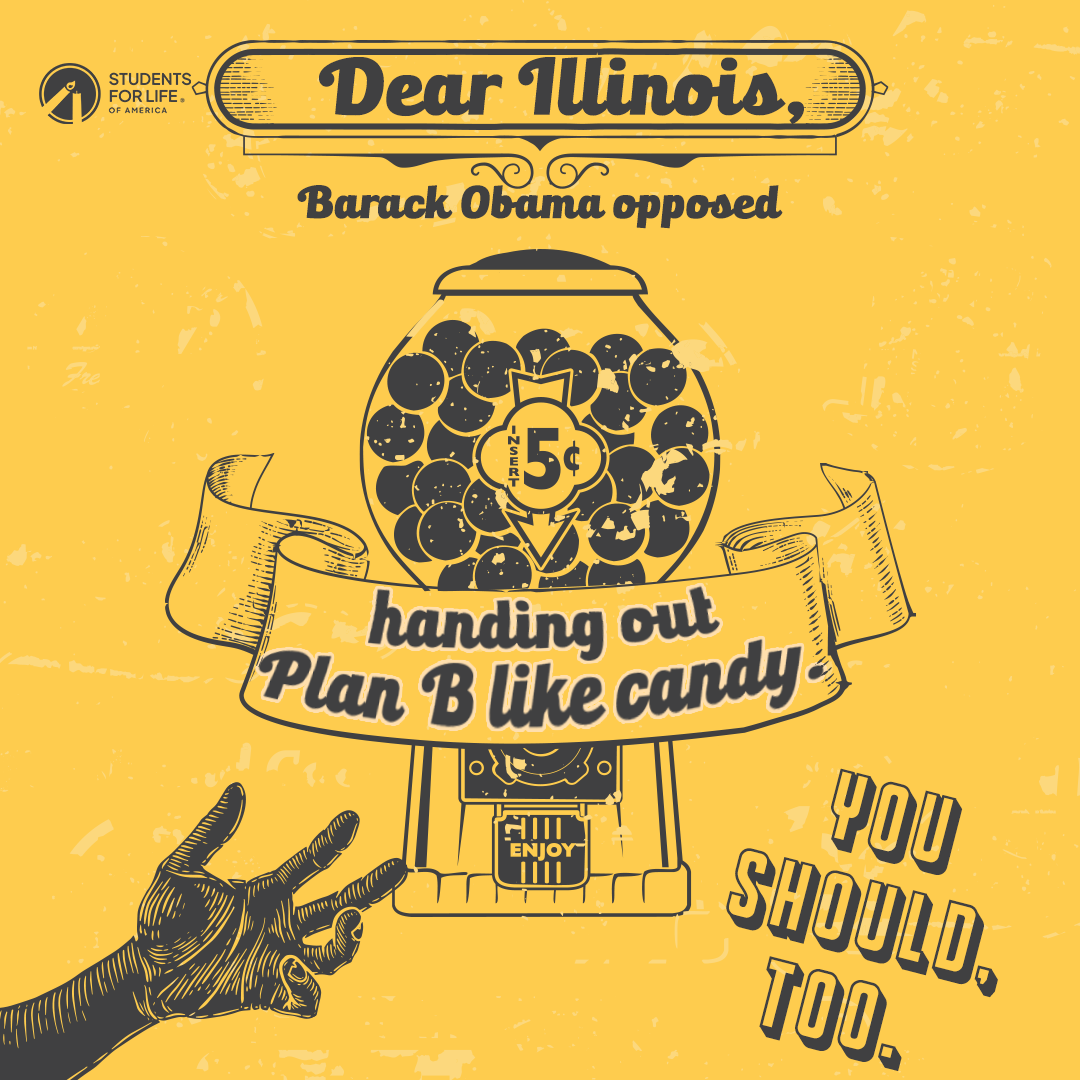 Sarah Michalak, Illinois activist with Students for Life Action and Students for Life of America, expressed concern over the state's recent efforts to target young people with abortion and abortifacients:
"Illinois has consistently failed to protect women's healthcare. In the past three years, the Illinois legislature has removed protections for minor women and have decreased common sense safety regulations. Their current efforts to make Plan B ubiquitous in Illinois schools is dangerous for young women. Despite the risks, the Illinois legislature will continue to put the abortion industry's bottom line above Illinois women."
Students for Life of America's commentary on Illinois' House Bill 4247 available HERE
Medical Explanation of Emergency Contraception's Abortifacient Potential available HERE
Read Commentary from SFLAction President Kristan Hawkins on Plan B HERE
For interviews, contact [email protected]
 –30– 
Students for Life Action (SFLAction), a 501c4, along with its 501c3 sister organization, Students for Life of America (SFLA), make up the nation's largest pro-life youth organization and a political and policy operation engaging people of all ages. Together they work to end abortion — the human rights issue of our day — and provide political, legal, and community support for women and their children, born and preborn. Headquartered in Fredericksburg, VA, SFLA has more than 1,250 groups on middle, high school, college, university, medical, and law school campuses in all 50 states. SFLA creates strategy, policy, and programming to connect those most targeted for abortion with people ready to help and builds a framework for political engagement on their behalf. SFLA and SFLAction have more conversations with those most targeted by the abortion industry than any other pro-life outreach in the world, reaching more than 2 million people across social media platforms each week and engaging in approximately 100,000 digital conversations per month. Over the last 16 years, President Kristan Hawkins has grown SFLAction/SFLA into an $18 million organization preparing for a Post-Roe America.