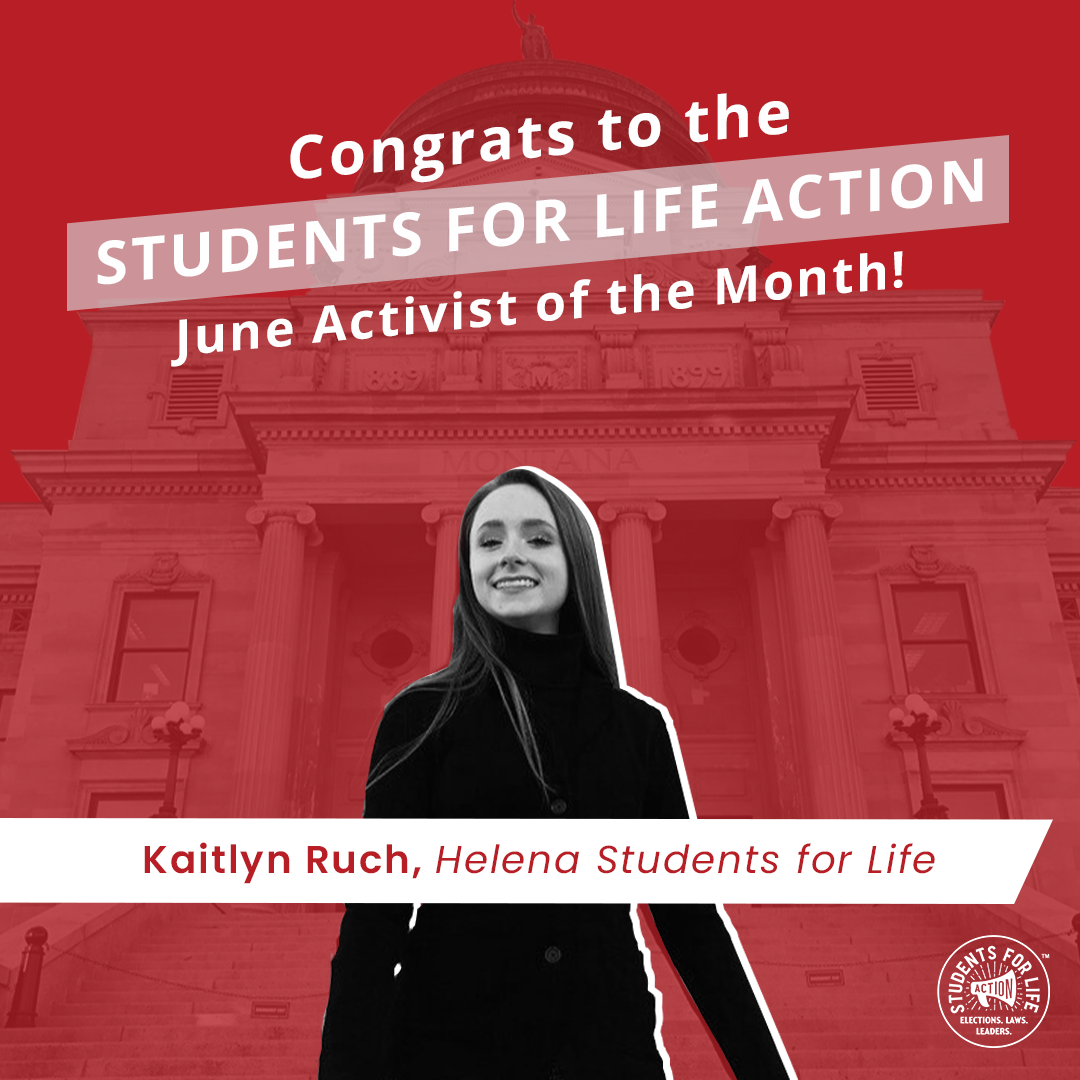 June 3, 2021
Student Activist of the Month: Montana State Captain Kaitlyn Ruch
This year has been a historic year for the pro-life movement, as we have continued to propose and pass more pro-life legislation than ever before. Students for Life Action has mobilized in over 33 states, and Students for Life of America has 1200 student groups across all 50 states.
To highlight our efforts, we will be spotlighting some of our exceptional student leaders like Kaitlyn Ruch, SFLAction Montana State Captain.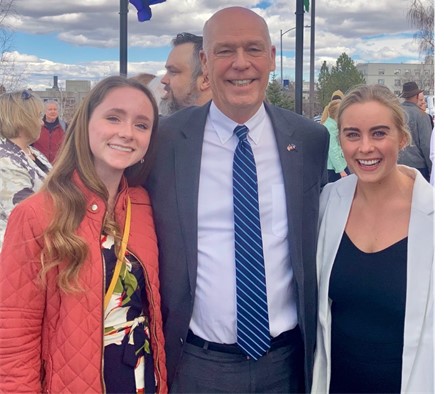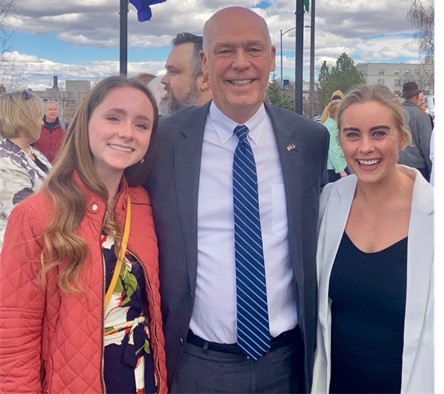 (Left to right: Kaitlyn Ruch, Governor Greg Gianforte, Lucia Morud – Pacific Northwest Regional Coordinator)
Kaitlyn Ruch's life is a powerful witness to the value of all human life regardless of the circumstances of their conception and birth. Her mother chose life despite severe poverty and drug addiction. Kaitlyn was born with near fatal medical issues due to her mother's addictions. However, she was adopted by a caring family and not only did Kaitlyn survive she has thrived because of her mother's sacrificial and loving choice of adoption. Her life is a testament to the fact that every person, regardless of their circumstances is valuable and deserves the ability to overcome life's difficulties instead of being sacrificed because of them. 
Kaitlyn has used her life to be a voice for the voiceless as the SFLAction Montana State Captain and the President of Helena Students for Life. She also stays involved with multiple groups in her area including the Helena TPUSA Activism Hub, Young Republicans, Republican Women, and Pro-Life Helena.
This year, she testified in favor of five pro-life laws, including a Born Alive Infant Protection Act, a Pain Capable Abortion Act, Informed Consent, a pro-life constitutional amendment, and a bill to prevent Title X funds from being used to cover abortions in Montana.
Of all the bills she testified for, the only one that did not pass was the pro-life constitutional amendment. The amendment passed the State House, however, due to Republican intervention, it did not pass in the State Senate. These laws will save countless preborn lives in Montana and pro-life students played a crucial role in ensuring that they passed.
You can watch Kaitlyn's testimony on SB315, the Born Alive Infant Protection Act, here.
In addition, Kaitlyn organized the Montana Freedom Action Summit, which was the largest conservative high school event in the nation with over 450 students in attendance. This event was co-hosted by the Helena SFL and Helena TPUSA Activism Hub.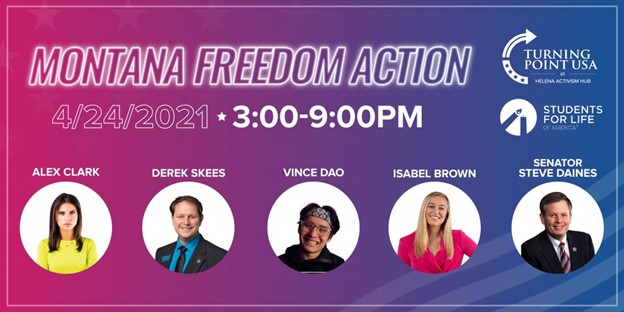 Her event hosted a large range of nationally recognized speakers including Senator Steve Daines (R-MT), who we recently recognized as the #Pro-LifeGen Leader of the Month. You can read more about pro-life champion Senator Steve Daines here.
Kaitlyn has done an incredible job this year, as have hundreds of students across this country. She played a pivotal role in saving lives in Montana and each of you are called to do the same in your state. If you want to step up and lead in your community, then we are here to help! The role of Students for Life Action is to train and mobilize this generation of pro-life leaders to impact public policy and influence key elections to restrict and abolish abortion state by state.
Join our efforts and help lead your state to abolish abortion in this lifetime. Apply to become a SFLAction State Captain here.