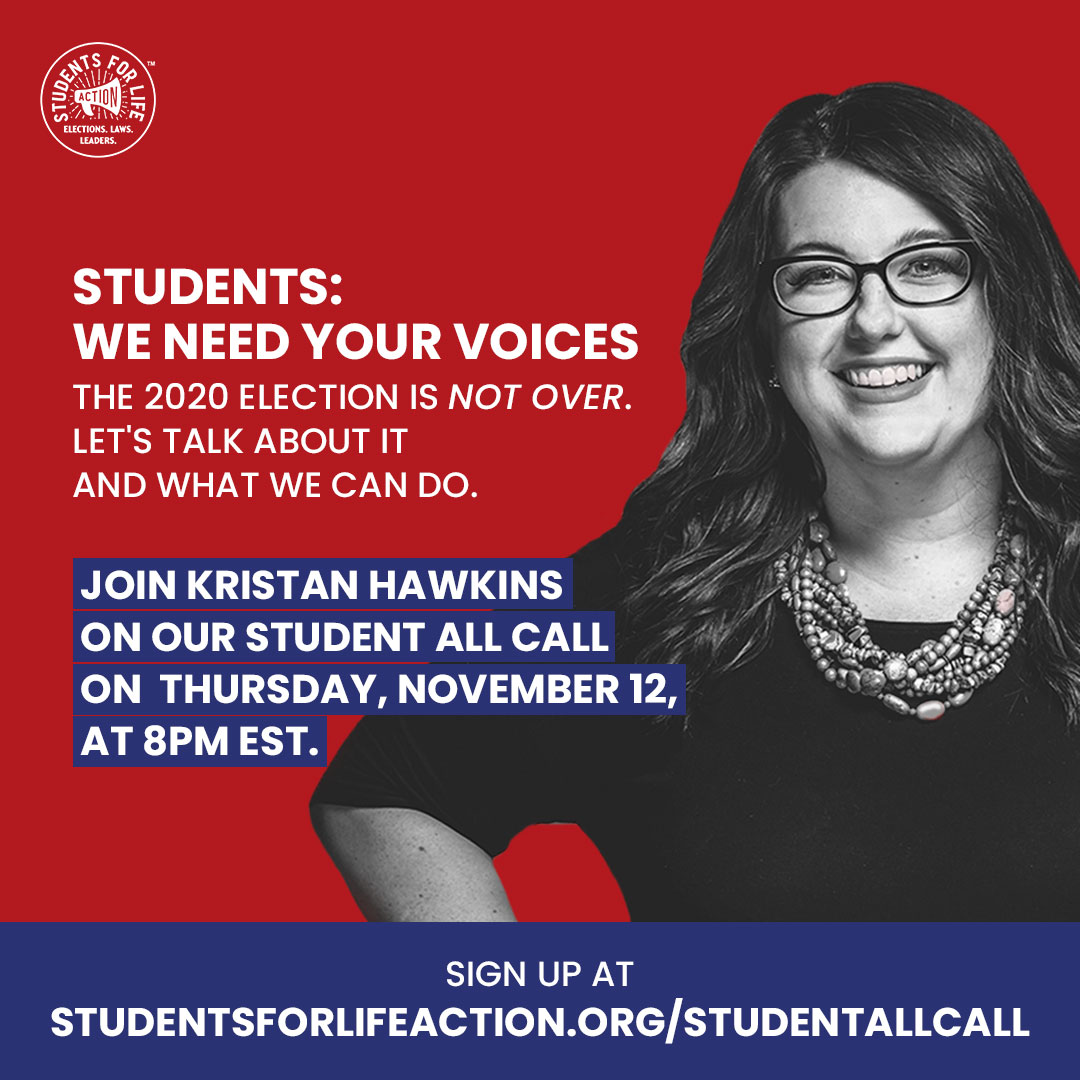 November 9, 2020
STUDENTS:
We need your voices.
There is a lot to digest from the 2020 election.
Where do we go from here? What can we do? What can we expect?
Let's talk about.
Join us via Zoom for the Student All Call with Kristan Hawkins at 8pm EST on Thursday, November 12th!